A faithful father's prayer answered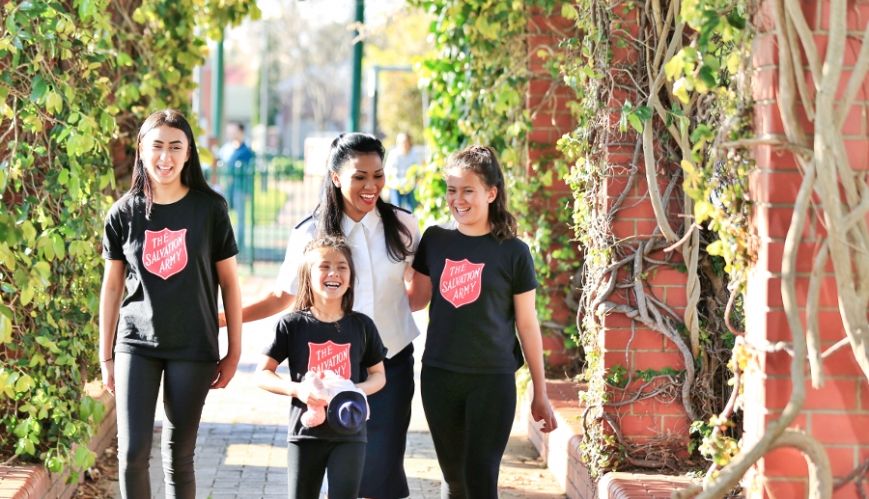 A faithful father's prayer answered
22 December 2017
Life growing up in her little Bali village was simple. She was very happy. Almost everybody was Hindu. What happened outside the community was of little consequence. Her father was Christian, but the family was raised Hindu to avoid complications. Her mother would have been disowned by her family and friends if she had not continued in the Hindu tradition.
Despite his restrictions, Christina tells us for this story that her father prayed every day for his family's salvation. She recalls him praying the prayer even when she was only 10 years old. Her father died in 2000. Twelve years later, in Adelaide, Christina found Jesus Christ – the salvation her father had pleaded for. 
"My father never got to see his prayer answered. But it was answered," she says. "In Adelaide, I went on a journey in search of Santa and I found Jesus."
Christina's discovery dramatically changed her life. Instead of being Hindu, for example, she is now a Christian. Instead of contemplating what she might be in a future life, she is serving God by helping women and children recover from domestic violence and other forms of trauma, including the loss of a loved one by firing squad for drug offences. Australian families recently impacted by the Bali firing squads are among those she has assisted.
The road to her remarkable turnaround started in 2002 when Christina and her husband left Bali for a new life in Australia. They settled in Adelaide, where they welcomed three children into their family. They tried as best they could to fit into their new Australian culture. There were difficulties. Years later, Christina and her children – Isabella, now 14, Kayla, 11, and Kartika, 8 were passing a building in an Adelaide suburb when they heard music and children singing. They went inside to investigate.
The children were excited. There were lots of mothersand children, and a big indoor playground. Christina figured it must be a mothers' group. She enquired and was shocked to find that she was in a church. Her immediate thought was that, as a Hindu, she didn't belong there. She tried to leave, but her children wouldn't go. They were having too much fun.
Christina started talking with a woman sitting beside her. Christina's at-the-time seven-year-old daughter had been asking questions at home about this mystery person called Santa Claus. This, thought Christina, was a good opportunity to ask the woman beside her if she was aware of the mystical man. She thought anybody in a church would probably know Santa.
The woman beside her was a pastor. "I thought, wow, out of 40-50 women in the room, I had to pick a pastor and in a church! By this time, all sorts of animals came into my thoughts that I could be reincarnated as in the next life for being in a church and sitting next to a pastor enquiring about Christian festivities. I don't know what came over me, but I asked her anyway if she knew who Santa was. She asked me what I thought."
Christina's best offering was somebody in red pyjamas who had a problem with the front door and had to come down a chimney, where he kept presents. "The lady next to me paused for what seemed a long time and had the look of a deer caught in headlights. Her face turned beetroot red. I think she was trying very hard not to laugh. She was very graceful and polite, and said that if I had time it might be better if she came to my home where it would be quieter, to explain." 
Truth unveiled
The pastor kept the appointment. Christina and her children were assembled. They were excited at the prospect of finding out more about Santa. "The pastor explained who Santa was," says Christina. "But she spent more time telling us what Christmas really meant. It was about Jesus. There was something in her story about this holy man who came from heaven to die for us because he loved us. I felt a strong tug on my heart and tears fell. Nobody had ever died for us in Hindu.

"This time it was my turn to look like a deer in headlights. I knew the risk of being disowned by my family. But I could not deny the truth once the veil was lifted. I knew the kids and I needed to receive Christ and we did that afternoon."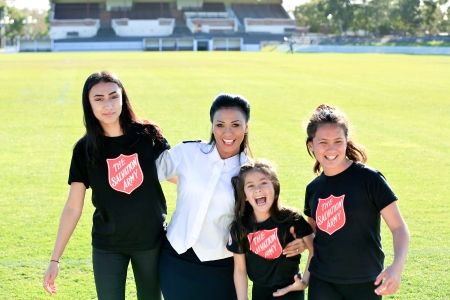 Her children started to attend a school run by the church. That Christmas, Christina and her children were struggling financially. The school called in one of their teachers, a Salvationist, to see what support Christina might be able to get from The Salvation Army. Christina was given presents for the children and other practical support.

She wanted to give back to The Salvation Army for its generosity. The following year, she began as a volunteer at The Salvation Army's Bramwell House, which provides crisis accommodation and support for single women and women with children escaping domestic violence. Now-retired Bramwell House manager Carol Brewer and assistant manager Jenny Cook are still her main mentors, along with the Unley Corps Officers, Majors Reno and Roslyn Elm.

The experience at Bramwell House inspired Christina to open a house she still owns in Bali for similar work. She arranged for a local Bali church group to provide the people to staff it. In 2015, the House of Ruth and Naomi, as she called it, opened. The same year, Christina was enrolled as a Salvation Army soldier at Unley Corps, in Adelaide's southern suburbs.
New family
Becoming a Christian came at a terrible personal cost for Christina. Her family back in Bali disowned her. So did her village. "But, guess what," she says. "I gained not only a new amazing family in Christ at Unley, but also a whole new congregation of family at the House of Ruth and Naomi in Bali. My Bali project began from a burden in my heart from serving the women at Bramwell House. I have learned to hear the Father's broken heart over the broken women and children in Bali.

"The message in the Bible book of Nehemiah – return, rebuild, restore, renew – is special to me. I believe God wanted me to return to Bali to rebuild, restore and renew. So is the message of Isaiah 61 – rebuild, restore, renew. The House of Ruth and Naomi is a walking Isaiah 61.

"Although I was disowned at first by my village chief, a year later he said to me: 'Chrissy, I don't know your God, nor am I gonna convert. But I've noticed your passion to build the House of Ruth and Naomi must have come from a deep, strong place of conviction'. Then, he said he had noticed that the team at the House of Ruth and Naomi had been consistent in its provision of practical support and healing for the women and their children. He said he had signed approval for us to put up a sign on the building and he donated 150 chairs for a Christmas event at the home. I was in tears and weak at the knees."

The project is now run by a local church community. We never thought it would be possible to build an institution based on God in a Hindu village in Bali. But I have learned that our God is mightier."

Christina went back to Bali in September-October to help at the House of Ruth and Naomi. She took with her hairdresser Susie Dolling, a member of the Unley Corps. They also visited women prisoners on death row in the local jail and widows in the village.

"These widows are forgotten and shunned, often treated like lepers," Christina says. "Yet Susie touched their hair and made them feel wonderful."