You are here:
Home › Global Focus › Hidden Poverty Bus Tour Campaign Making Impact In Canada
'Hidden poverty' bus tour campaign making impact in Canada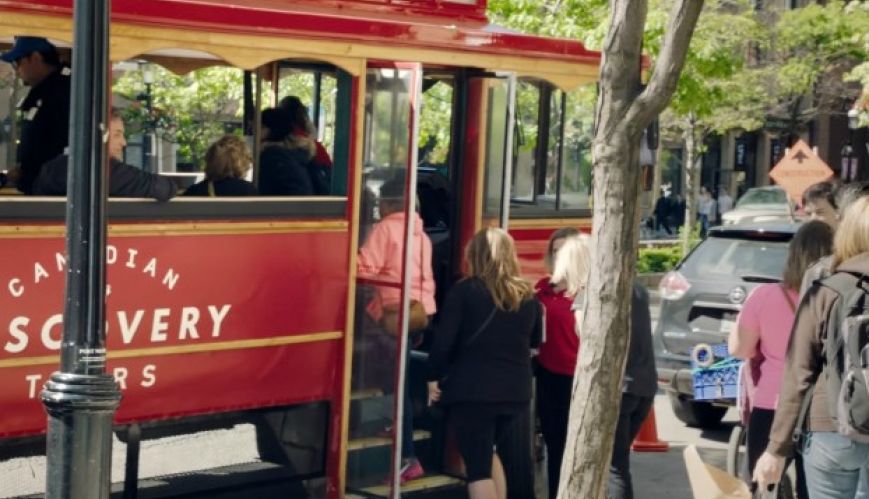 'Hidden poverty' bus tour campaign making impact in Canada
Tourists in Canada are getting an unexpected view of how the issue of poverty can go unseen in the country.
As travellers' eyes have been turning to Canadian cities for the country's 150th anniversary celebrations this year, The Salvation Army has used the opportunity for a bit of guerrilla advertising for its poverty awareness campaign in Toronto.
A new phase of an ongoing campaign is showing that poverty isn't limited to homelessness, arguably its most visible form. New work from advertising agency Grey Canada shows that those with homes and families can live below the poverty line too.
At the campaign's heart is a bus tour that drives real tourists to not just Toronto's hot spots, but shows that poverty can be close by.
In a video that was produced ahead of the Canada Day long weekend (1-2 July), the bus' tour guide points out Toronto's Eaton Centre shopping mall, saying that more than 50 million people shop there every year "unless they're one of the one-in-10 Canadians who struggle to pay for basic necessities."
"We were worried we wouldn't be able to fill seats on the bus, but on the day we had people lining up half an hour early," says James Ansley, executive creative director at Grey Toronto.
The campaign will live as online video and display advertising, as well as in print and out-of-home. Unlike The Salvation Army's holiday campaigns, this phase of the campaign is meant to drive online donations – a new venture that is seeking newer, younger donors.
The non-digital executions are all designed to look like traditional tourism advertising but similarly conceal hints of poverty within their classically illustrated landscapes. Media duties were overseen by Toronto media company MediaCom.
Grey Canada also developed a virtual reality execution that allows those with a VR headset to view 360-degree pictures of Canadian cities footnoted with information about poverty and what the charitable organisation is doing to fight it.