Salvation Army responds to crippling drought in Kenya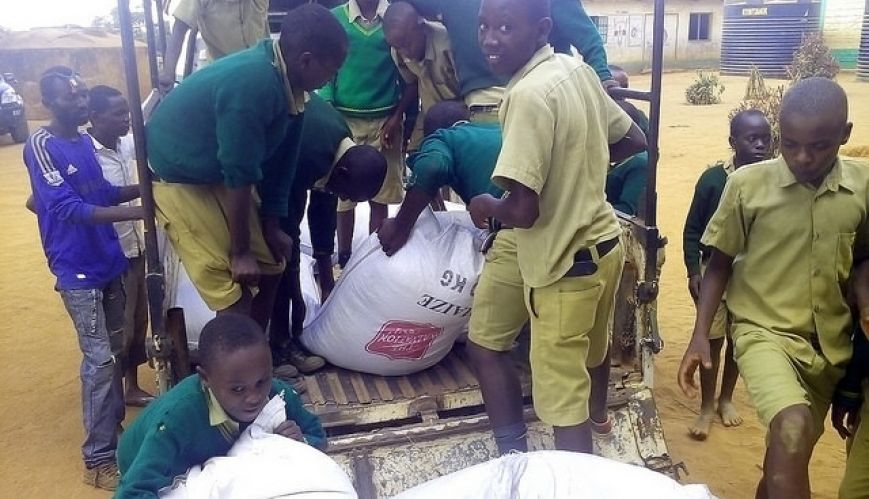 Salvation Army responds to crippling drought in Kenya
12 April 2017
General André Cox, world leader of The Salvation Army, describes the drought and crop failure in different parts of Africa – particularly in East Africa – as causing a "humanitarian crisis of staggering proportions". The Salvation Army's response to the widespread famine is focused initially in northern Kenya, where the country's president has declared a national disaster in 23 counties.
In Turkana, which borders South Sudan and Ethiopia, officers from the Kenya West Territory are on the frontline of serving communities where hunger, starvation and disease are a daily occurrence. More than 8000 men, women and children are being provided with emergency food supplies, including maize, beans, rice and cooking oil. This will directly address the acute malnutrition being experienced in 13 separate communities. Coordination with other agencies in the region will ensure that immediate assistance will be provided to the most vulnerable residents.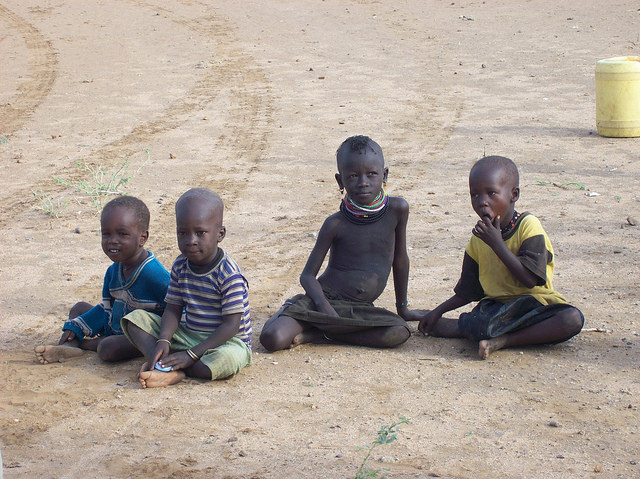 The Salvation Army is working to make sure as many children as possible have at least one nutritious meal each day.
Ongoing development work undertaken by The Salvation Army in Turkana is helping to equip community members to cope with the effects of a lack of rainfall. One resilience project is teaching children at a local school how to grow drought-resistant crops, such as pawpaw, by surrounding the plants with protective, thorny species which act as a deterrent to animals.
Elsewhere, the Kenya East Territory is undertaking a school feeding program in Kitui County. This initiative ensures that the children attending seven primary schools in the county receive at least one nutritious meal each day.
Meanwhile, in Isiola – the worst-affected county in Kenya – The Salvation Army has just completed the drilling of a borehole. This will provide immediate access to safe drinking water and also enable members of the community to use the new, reliable supply to irrigate their crops and ensure their livestock are well cared for.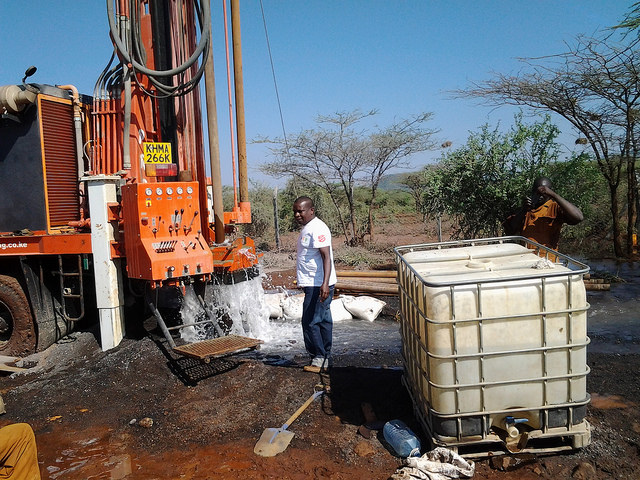 The Salvation Army has completed the drilling of a borehole to provide safe drinking water for local communities.
A additional needs assessment is being undertaken in other drought-stricken areas to explore how The Salvation Army can best respond in cooperation with national and local authorities and other non-governmental organisations.
Reflecting on scenes from East Africa, General Cox acknowledges in his Easter message that "we might feel a sense of powerlessness by a pending disaster of this magnitude ... yet our faith in God should drive us to more than thoughts of compassion. Perhaps we should, in this time of Lent, consider what things we can do without so that others may have something."
Donations to The Salvation Army's Africa Disaster Fund can be made
securely online
.