You are here:
Home › News › 2017 › 06 › 22 › Salvationists Offer Assistance After Bushfires Cause Devastation In Portugal
Salvationists offer assistance after bushfires cause devastation in Portugal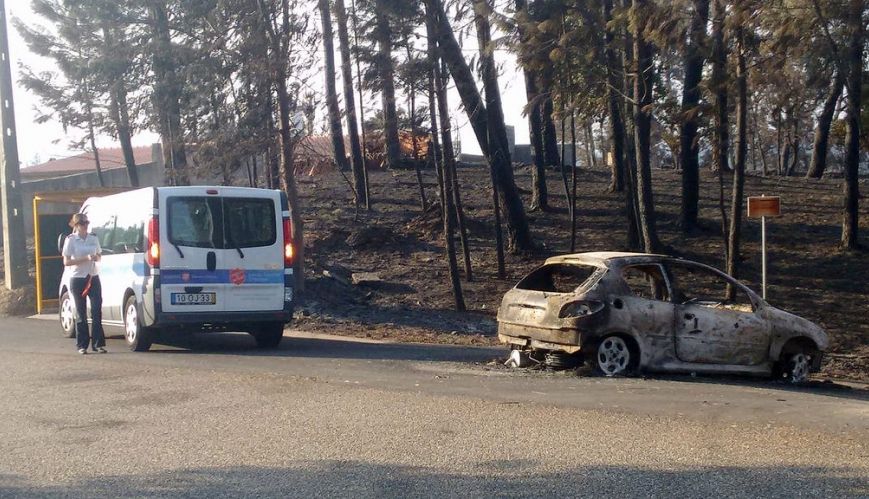 Salvationists offer assistance after bushfires cause devastation in Portugal
22 June 2017
The Salvation Army in Portugal is providing assistance to people affected by bushfires that have killed at least 64 people and caused destruction across the Pedrógão Grande region, north-east of the capital, Lisbon.
The closest Salvation Army centre is the corps at Castelo Branco, about 80km away. Corps Officers Captain Fagner Castanho and Lieutenant Liliana Vaz Castanho travelled to the affected region to find out how they could assist. They took clothing to give out and some materials to set up recreational activities for the children.
"We arrived and drove around the centre of the city," Captain Castanho said. "We found the city hall, which was apparently closed, and we found some people unloading a truck with clothes at a charity shop and we offered to help. In the end we found the responsible person and put ourselves at his disposal to help in any way we could. He directed us to the city hall where the Civil Protection authorities are based."
They found the person who was coordinating the relief efforts and offered their services. The coordinator gave them the key to an official vehicle and a team of people. The captain took the corps vehicle and a team of nurses and psychologists to visit the villages affected by the fires. "We met people who had lost family members and many elderly people were desolate," Captain Castanho said. "It is a very sad situation."
The officers made contact with a relative of a corps member who lives in a small village. He said 11 people had died in his village, including his cousin, and another person was missing. He said that there and in neighbouring villages some families had lost everything, including their houses and all their belongings.
The officers have been asked to return to continue their work with the nurses and psychologists. They also plan to contact local councils to offer assistance. Captain Castanho says the disaster will take a long time to recover from, with many people needing new houses.
Preparing to set out again to Pedrógão Grande, Captain Castanho said: "We count on your prayers so that God will guide us and that we can be of help to his Kingdom."