You are here:
Home › News › 2017 › 09 › 11 › Salvation Army Coordinating Unprecedented Disaster Response In Wake Of Hurricanes
Salvation Army coordinating unprecedented disaster response in wake of hurricanes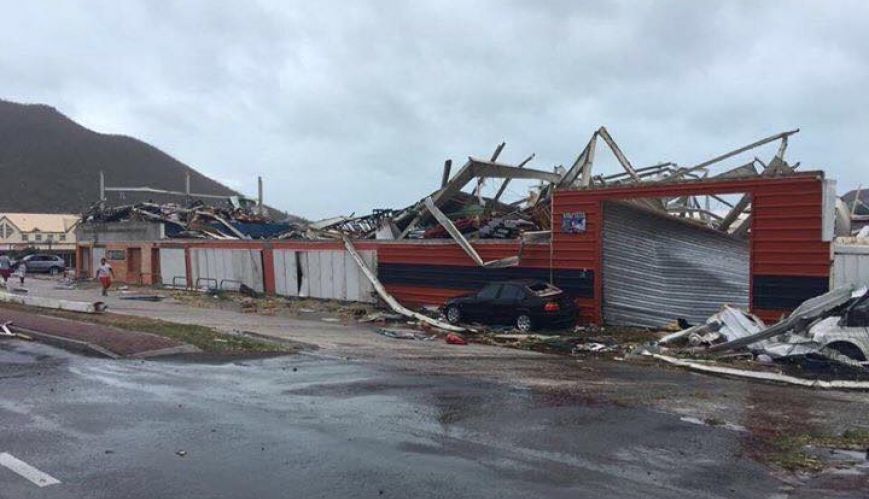 Salvation Army coordinating unprecedented disaster response in wake of hurricanes
11 September 2017
Hurricane Irma has caused devastation in parts of the Caribbean, rendering the island of Barbuda "barely habitable", according to Gaston Browne, Prime Minister of Antigua and Barbuda.
The Salvation Army on nearby Antigua is working with the government to provide emergency food supplies to evacuees who have fled the neighbouring island.

Meanwhile, the force of the 290km/hr wind has blown off scores of roofs on the island of St Maarten, with heavy rain and storm surges inundating many more properties. The Salvation Army's facilities on the island have sustained modest damage, but emergency shelter is still being provided to at least 37 people who have had to leave their homes.


The Territorial Commander, Commissioner Mark Tillsley, has encouraged Salvation Army personnel throughout the Caribbean to "give attention to those most vulnerable in the communities, and where possible make Salvation Army facilities available for shelter, support and practical assistance".

While Puerto Rico escaped the worst of the storm and The Salvation Army's response team could be stood down, meals are being provided in the flood-hit community of St Thomas in the US Virgin Islands. Cuba, Haiti and the Dominican Republic remain susceptible to storm damage, along with the Bahamas.

In Florida, Hurricane Irma has now made landfall and is causing severe damage and widespread flooding as it moves north along the state's west coast. Salvation Army teams are already being mobilised to respond in the wake of the storm.
The Salvation Army's USA Southern Territory is coordinating unprecedented disaster responses on numerous fronts. All emergency disaster assets across the USA and Canada have been activated.
Preparation in Florida is being coordinated by USA Southern Territorial Disaster Coordinator Jeffrey Jellets in Atlanta, Georgia.

He said all 47 Salvation Army corps in Florida are on standby to respond to the needs of an estimated 300,000 people who will require accommodation in temporary shelters as the storm passes through.
"At least 10 incident-management teams are ready to deal with tactical issues in the distribution of food, water, blankets, clothing and other vital supplies, in close liaison with state and county authorities," Jeffrey said.


Meantime, The Salvation Army is continuing its response to Hurricane Harvey, which struck the southern Texas coast nearly two weeks ago. A full-scale feeding operation is still ongoing (pictured below), with no reduction in the number of Texans requiring The Salvation Army's help – around 22,000 people each day.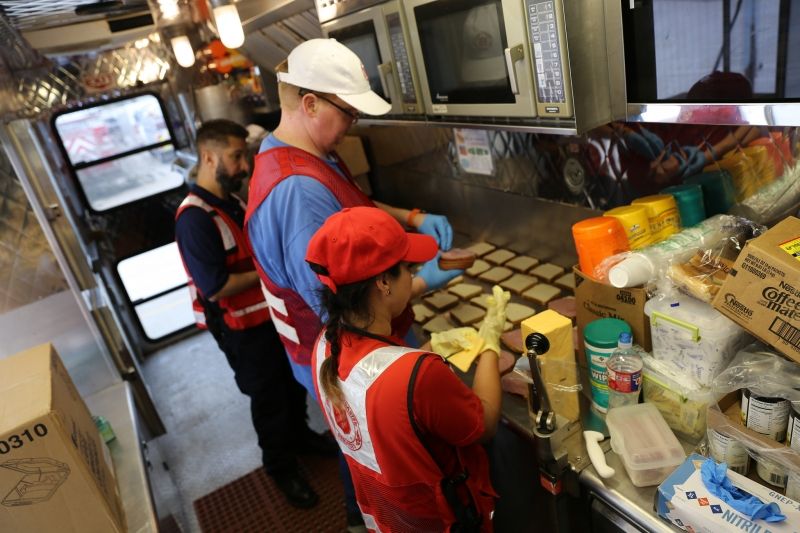 General André Cox, The Salvation Army's international leader (pictured below), took time out of his visit to nearby Atlanta, Georgia, to go to Houston and see for himself the Army's ministry to victims of Hurricane Harvey. He met some of the relief workers and spent time in the incident command centre.


The Salvation Army's work across the affected areas will need to continue for many months, and donations are sought to support this ministry. The focus of the emergency appeal has broadened to ensure that support can be directed to where it is most needed. Donations can be made online here.