You are here:
Home › News › 2017 › 10 › 25 › Christmas Carollers Set To Sing Their Way To A World Record
Christmas carollers set to sing their way to a world record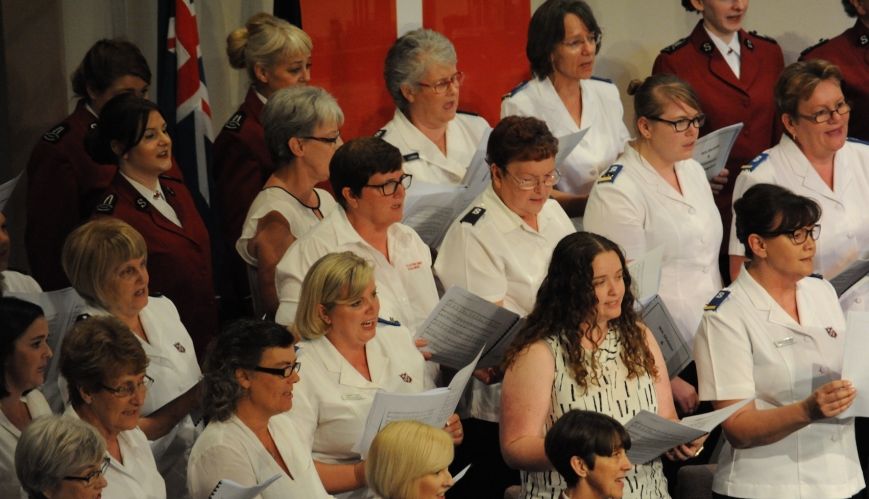 Christmas carollers set to sing their way to a world record
25 October 2017
A 32-hour carol-singing marathon will launch this year's annual Salvation Army Christmas Appeal – and seek to break a world record in the process.
Volunteers are being recruited for "the world's longest choir", which will attempt to sing Christmas carols continuously from 8am on 4 December to 4pm on 5 December at Sydney's iconic Luna Park.
A group of at least 12 singers must complete the endurance challenge to break the Guinness world record of 31 hours and 45 minutes set by the Durg Bhilai Lifecraft singers in India in 2005 for "the longest continuous concert by a choral group".
The choristers plan to sing their way through hundreds of Christmas carols and worship songs as they move around various locations at Luna Park.
Major Melanie-Anne Holland, Corps Officer at Gosford on the NSW Central Coast, is keen to be part of the record-breaking attempt.
"I love the idea of this event," she said. "I truly enjoy singing and I am excited that singing could be used to make a difference in someone else's life. I also have a spirit of adventure that thrives of trying new things and stretching myself – 32 hours of singing is a monumental effort!"
The team will have two conductors – Chris Brindley (Eastern Territory's Mission Support Team – WorshipArts), and Matthew Pethybridge (Operations Manager, Mission Support), who will be doing everything to help the group complete the endurance event, which allows only for a 30-second pause between songs and a five-minute break each hour.
"There are a couple of key considerations; how do we help make people's voices last and how do we keep it interesting," Chris said. "So we will be making sure we choose music that keeps people singing in a range that is vocally comfortable. We have lined up a number of accompanists and are hoping to encourage some "support singers" to come alongside the group at various times throughout the 32 hours to keep their spirits encouraged.
"One of the really exciting things about this event is the unique combination of The Salvation Army's creative ministries and our services to the community. The Christmas Appeal is a significant way we serve those in need and so it's exciting to be part of making that a reality.
"I meet many people who are struggling with the pressures of life and in desperate need of hope. The funds raised are so precious because they become lifelines of hope in our community," added Major Holland. "Every donation becomes a powerful message to hurting people: 'You are not alone'."
This year's national Christmas Appeal target is $15 million.
To register your interest in joining the choir's world-record attempt, email mediaofficer@aue.salvationarmy.org with your age, contact details and vocal type. Applicants must be over 18.