You are here:
Home › News › 2018 › 06 › 12 › Indigenous Harry Making A Comeback With Agents Of Truth
Indigenous 'Harry' making a comeback with Agents of Truth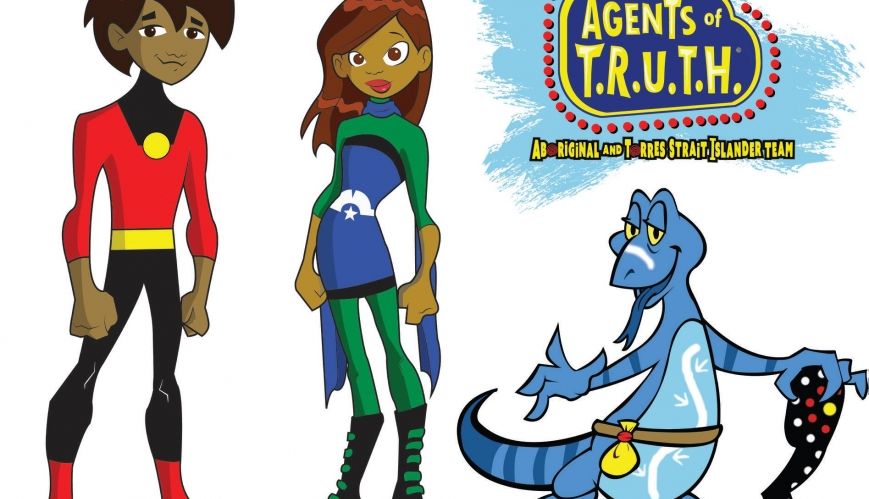 Indigenous 'Harry' making a comeback with Agents of Truth
12 June 2018
Eve, Bally and Logan – The Salvation Army's Agents of Truth, who have entertained and inspired children for 10 years as they represent the goals of the Army's mission – have an Aboriginal brother, Harry, who is about to make a comeback!

Harry will be joined by two new characters – Tori, from the Torres Strait, and Uncle Vin, a very wise old goanna. [Uncle Vin is named after Uncle Vince Ross, Chair of The Salvation Army's Aboriginal and Torres Strait Islander Reference Group.]
The momentum from Reconciliation Week (27 May-3 June) encouraged Shirli Congoo, Australia Eastern Territorial Aboriginal and Torres Strait Islander Ministry Coordinator, to approach Rod Yule, Manager, Mission Support Team, Sydney, about the possibility of bringing Harry back, and adding more agents.

Rod Allen, Senior Illustrator in the team, first created Harry for NAIDOC Week in 2011. Harry was the key player in a booklet for children, based around educating young people (and older!) on Aboriginal culture and history.

"Harry has been used with the other Agents of Truth since then, in Self Denial Appeal campaigns, but we are now producing an updated book using our new agents aimed at teaching everyone about Aboriginal and Torres Strait Islander heritage and helping them become more culturally aware," said Rod Allen.

The book – Agents of Truth ... Aboriginal and Torres Strait Islander Team – will cover topics including Welcome to Country, Reconciliation, the meaning of the flags, and other culturally relevant subjects.

"Aboriginal people have been living and caring for Australia for over 60,000 years," explained Shirli, speaking to the 10-12 age group that the book is primarily targeting.

"They had special jobs that included sharing, respecting the old people, looking out for young people and they also looked after the land, waterways, plants and animals.

"The Bible also tells us that we are to love one another, to look after and care for others, the land and animals.

"It is very exciting to learn about Aboriginal peoples' history, cultures and traditions and to celebrate the differences in food, dress, language and even skin colour. Jesus always treated people with kindness and respect no matter how different they were."

Agents of Truth ... Aboriginal and Torres Strait Islander Team can be used at any time of the year, and is aimed at children aged 10-12. The book will be available for both Australia Eastern and Australia Southern territories through Mission Support at a date to be announced.
For information or to order, email missionteam@aue.salvationarmy.org