World's oldest 'oppression'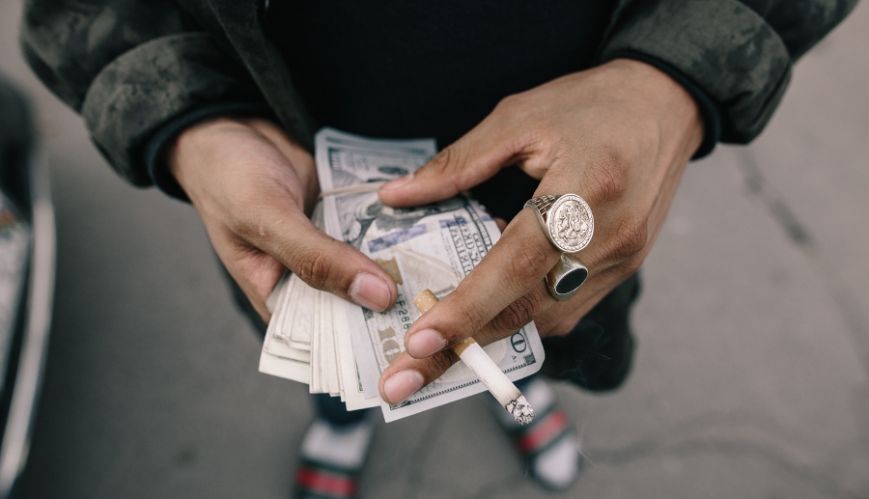 World's oldest 'oppression'
20 October 2017
Most of us would have heard the assertion, "Prostitution is the oldest profession in the world, it will always exist".
We have probably also been exposed to and accepted, to lesser or greater degrees, social narratives which reinforce this false assumption.
In simple terms, prostitution is the use of a woman's body by a man for sex. Obviously, not only women are prostituted, and there are a small number of women who buy sex.
However, the vast majority of prostituted people are female, and most people who purchase or "pimp" other people for sex, are male.
The argument against prostitution is simple; women should not have to have sex with men they don't desire. They should be able to survive and thrive without having to accommodate men using and abusing their bodies in order to pay their rent or feed their children.
Most women end up in prostitution because they have run out of options. Who can reasonably argue that women choose prostitution when the driver is desperation and their options are all bad?
Shame on us, and those countries like Australia where the very existence of a legalised prostitution industry sets the framework and drives our society's view of women's worth, forcing us as a culture to normalise male privilege and a view of sex that solidifies gender inequality.
Founder of The Salvation Army, William Booth, recognised the absurdity of viewing prostitution as a profession, and through the life and work of the early Army called out this industry and society for the oppression it perpetrated and tolerated.
Today, surely, The Salvation Army should still be on the side that proclaims the right of every individual to dignity and integrity of their body.
We need to remove the scales from our eyes if we are not seeing prostitution and the global sex trade as the world's "oldest oppression".
Historically, most countries have treated prostitution as a criminal activity, by both purchasers and those prostituted. This is known as prohibition.
However, in every society that takes this approach, it is the women who end up in jail and with a record for soliciting or prostitution, while the punters and pimps who procure and profit from prostituted women usually escape prosecution and attention.
Over the past 40 years, various countries have experimented with different approaches to regulatory frameworks around prostitution.
There are basically two approaches: 1. Forms of legalisation and decriminalisation; and 2. Asymmetrical decriminalisation – or the Nordic Model.
Countries that have pursued some form of legalisation or decriminalisation include the Netherlands, Germany and New Zealand, the states of NSW, Victoria and Queensland in Australia, and the state of Nevada in the United States.
They claim it will make the industry safer for those being prostituted and for those buying sex. What we have seen in countries taking this approach is that both the legal and illegal segments of the sex trade flourish.
Organised crime, always associated with prostitution, escalates, and the trafficking of women increases.
This approach also serves to normalise and legitimise commerce in the bodies of women, and it makes pimps, sex club and brothel owners legitimate businesspeople.
And we have tolerated and arguably become desensitised to this in NSW, Victoria and Queensland over the past 30 years.
Is this okay?
Another approach to grappling not only with prostitution but addressing the deeper gender inequality underpinning this trade, is known as the Nordic Model.
Countries adopting this approach acknowledge that the activity of prostitution is in itself, violence towards women, and does not contribute to a society that values gender equality.
Countries that have adopted this approach include Sweden, Norway, Iceland, Northern Ireland, South Korea, Canada and France.
The Nordic Model criminalises those who drive demand for people to be prostituted, so the buyers, pimps and traffickers face criminal prosecution, while prostituted people are not criminalised.
Significantly, under this legal framework there is also provision of funding to support people in exiting prostitution, as well as to help those vulnerable to being prostituted.
This model also provides investment in education and awareness-raising among police and judiciary so that laws can be effectively enforced.
The Salvation Army is a movement committed to working for justice, tackling the social systems that harm creation and strip away human dignity, joining God's work to build a fairer world where all can thrive.
I believe The Salvation Army should be standing on the side of the vulnerable and exploited and throwing our weight and effort behind the moves for law reform in Australia and elsewhere, so as to deal with demand for people to be sold for sex.
Nikki Capp leads The Salvation Army's brothel outreach ministry that operates in NSW, Victoria and Queensland.