My weakness became my strength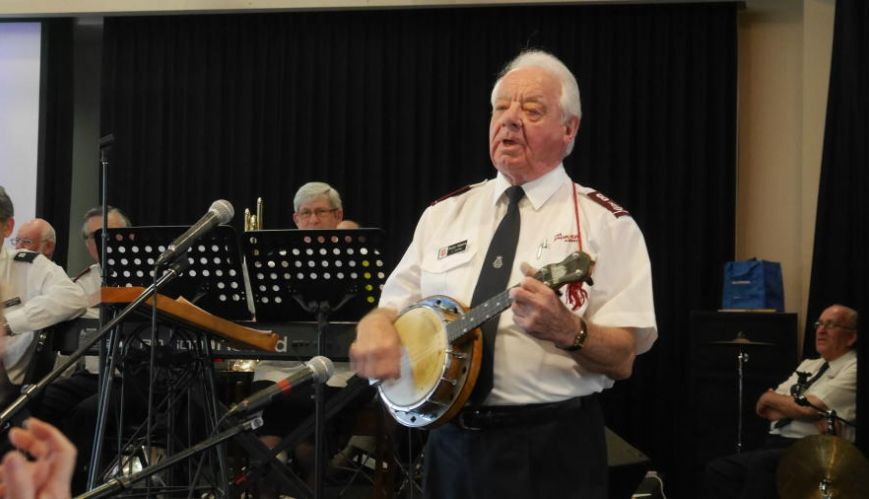 My weakness became my strength
I was born in London in 1931 to Salvationist parents. They soldiered at a small corps in one of the poorer areas of south London. I was number four in a family of five siblings. Life revolved around the usual Salvation Army activities. It was a busy time but, as I recall, happy and secure.
A few weeks before Christmas in 1940 my mother died. I was nine years of age. Mum was the hub of our family, everything revolved around her. Her death had a paralysing effect on me, resulting in a difficult childhood. I was a problem at home, at school and at The Salvation Army.
At the age of 14 my childhood was over, and I started an apprenticeship. At 18 I signed on for five years as a soldier in the regular army and was drafted into an infantry regiment. Because I could play an instrument, I was assigned to the Regimental Band. About this time, I was introduced to the most defining influence on my life, Elizabeth. We started courting. A year later, while on embarkation leave we were married.
While on a posting to Malaya I learned to play the ukulele banjo and recite monologues. I became the unofficial camp entertainer. Good training for the days ahead! When I returned home to England I obtained a job and renewed my links with The Salvation Army. I joined the corps band and Elizabeth became a soldier.
At a divisional band program, I met an old military friend. He asked, "Do you still play the banjo?". I replied, "No, since I got converted I lost my repertoire." He said, "That's a shame, you played it for the Devil for years, why don't you play it now for Jesus?" So, the following Sunday I took my banjo to Sunday school, played a few choruses, the children loved it and I've been "playing it for Jesus" ever since!
In 1959, with two small children, we migrated to Australia, sponsored by Bendigo Corps in northern Victoria.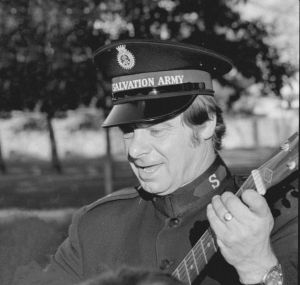 Not long afterwards I received my "call" to ministry as a Salvation Army officer. Elizabeth and I entered the training college in Melbourne in 1962. In officership, my inherited "Cockney" wit and a slight speech impediment was for me not a hindrance but a blessing. Congregations would listen, hoping for a laugh or a mistake on my part, when in reality it meant they heard every word of the sermon! As the Bible says, "My weakness became my strength".
Over the next 35 years we ministered throughout Australia and had appointments overseas. During my ministry I have had the privilege to be a Divisional Youth Secretary, Territorial Youth and Candidates Secretary, and head up the "church growth" department. In this appointment I think the biggest lesson we learnt is that if we are to grow we must be true to our calling as The Salvation Army, and at the same time reflect the ethnological mix of the community we are placed in and seek to meet their needs.
There have been so many highlights in my ministry, but nothing can compare with the joy of leading a person to Christ and seeing that person grow in faith.