Paddle steamer shows its true colours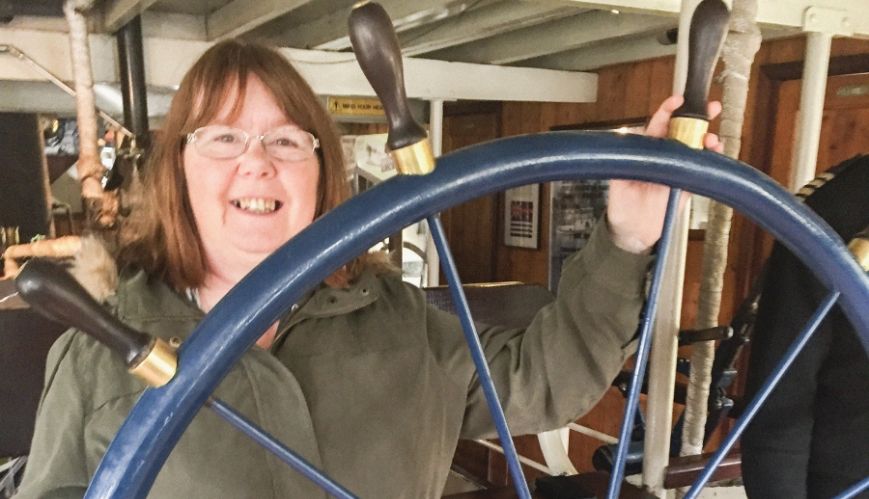 Paddle steamer shows its true colours
Major Jennifer Cloke behind the wheel of the P.S Canberra in Echuca which has both a personal connection for her and a surprising connection to the Salvation Army.
By Jennifer Cloke
I remember going on a paddle steamer called the "P.S. Canberra" when I was about six years old.
My parents were the Corps Officers at Echuca, which is on the Murray River. The steamer had travelled down from Mildura and it arrived in early December.
I remember there being a lot of people, and the big paddle wheel going around and around and around. I remember I got to steer the paddle steamer and I had a real sense of, "I'm doing this, I'm steering this".
The steering wheel was massive! I also remember being presented with my paddle steamer "Skipper's Certificate" and I thought that was really cool!
But a few years later, at the Bayswater Youth Training Centre [where my parents were appointed] they had a big bonfire one night.
They brought everything out from underneath my parents' home, mistakenly thinking it was rubbish, and it got burned. Sadly, my certificate was among the things that went up in flames.
Decades passed and then one day I thought, "I'm going to go on that paddle steamer again". I met the captain of the "P.S. Canberra" and while I was talking to him, he said, referring to the paddle steamer, "Do you know there's a connection with The Salvation Army?".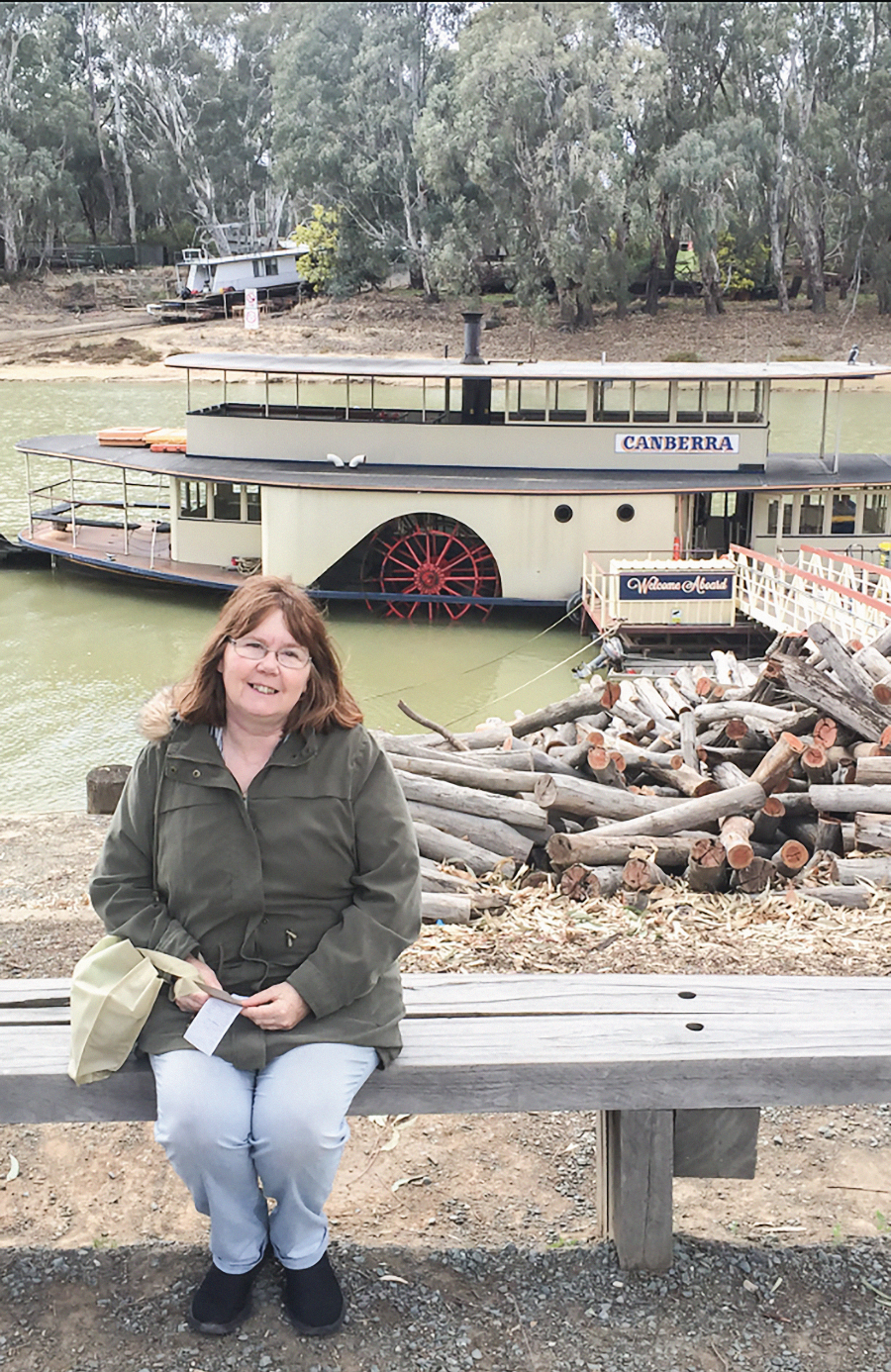 The captain then went on to tell me that the paddle steamer was built in 1913 by a man named David Conner. His father was an alcoholic and apparently threw the family out of home.
David, his mother and sister were taken to The Salvation Army where they were cared for and given assistance to get back on their feet. Since then, David has always had an affinity with The Salvation Army.
So, when he was building the boat he had it painted in Salvation Army colours: the red and white of the shield, and also the Army's traditional red, yellow and blue.
With the passing of time the yellow is now lighter, but the steering wheel is still a bold blue and a lot of the trim is blue.
The captain added: "We've left the paddle wheel red because that's the colour David painted it for The Salvation Army."
I then told the captain the story about how, all those years ago, I had received my "P.S. Canberra Skipper's Certificate" only to lose it in a bonfire. So he said, "Come and have a steer and get your licence again. In fact, I think I've got one of the originals [certificates]."
And he opened a cupboard, pulled out a folder and there was a certificate identical to the one that I had received in 1966!
The captain signed it and handed it to me. My daughter, who was with me, said, "Mum, you look like your six-year-old self, you're just beaming."