The day the Dee Why band went on strike.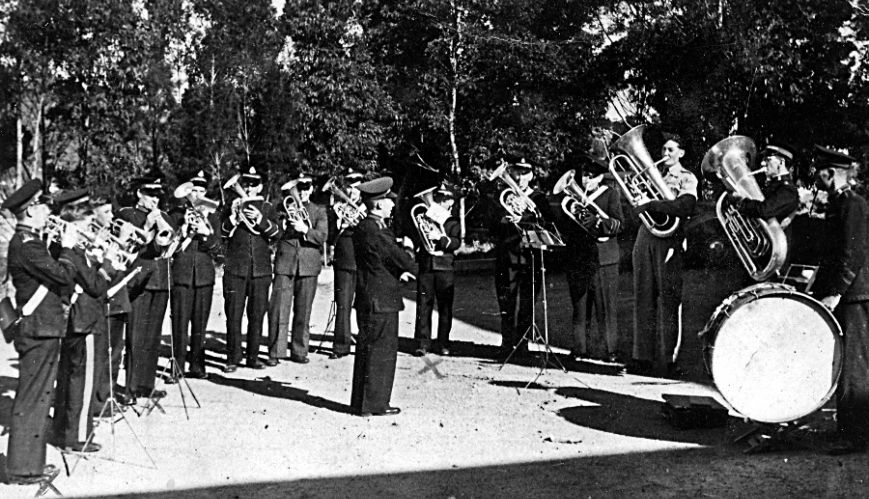 The day the Dee Why band went on strike.
Major Wes Kinder leans towards the video camera lens and says with a slight grin: "I'll tell you a little story which is probably not written in the history books."
The interview with the late Major Kinder was captured on film as part of a Salvation Army Australia Eastern Territory Historical Society oral history project, to preserve the stories of older Salvationists, and the history of our Army.
And that's how it came to be that, several decades after its occurrence, Major Kinder was "spilling the beans" on a little-known band strike at Dee Why Corps on Sydney's northern beaches.
It was 1950. The band at Dee Why was enthusiastic, but didn't play anything that would "blow your socks off", so to speak!
When a talented young musician arrived at the corps, the band began to get restless. "Charlie McDonald had been the bandmaster for a long time, bless his soul," says Major Kinder to the camera. "And he was very faithful and committed, but he wasn't truly a great musician. He was old and tired, and into our corps came a young, energetic, exciting young fellow by the name of Vita Terracini And us young bandsmen thought, "this is crazy, we've got dear old Mac struggling along with the band, and here's Vita!'"
So, the bandsmen agitated for a change in leadership, but to no avail. Things came to a head one Sunday morning. Salvationists arriving at Dee Why Corps for the morning meeting were greeted with a strange sight – empty band chairs on the stage.
"Eventually, us young fellas went on strike," explains Major Kinder. "It was a weird sort of sensation. We all turned up and sat down the front one Sunday, not in the band seats but in the normal seats. And we got all sorts of criticism and all sorts of funny looks from the people."
The scandal is only alluded to briefly in Dee Why's official history book, which states: "Some difficulties experienced with Bandmasters and Bandsmen, corps laboring under difficulty. Many seekers recorded, in spite of hindrances. Bandmaster and CSM Commissioned ... and band re-commissioned." [May 1950 Corps History Book entry]
According to Major Kinder, "it all worked out OK". Under new bandmaster Vita Terracini, the Dee Why band thrived. "Vita introduced what was then called 'the first series' and it was great music like Star Lake and Thou Will Keep Him in Perfect Peace," says Major Kinder. "I can remember one of the highlights was the Dee Why band playing at the Easter Tent meeting."
Playing in the Dee Why Salvation Army band had a big impact on the life of young Wes, who was himself asked to step in as bandmaster when he was just 19. "The day came when there was no Charlie Mac available or no Vita Terracini available and there needed to be a bandmaster," he recalls to the camera. "I was a young fellow ... and I can remember [then-Corps Officer] Major Flo Whittaker coming and challenging me to be the bandmaster. I thought that was the craziest idea I'd ever heard of in my life! But so be it.
"I had great cooperation and respect. The young fellas did as I asked, and even the older men. I may not have deserved their respect, but they gave it to me. I think it started me on a course of leadership in The Salvation Army."
At the age of 24, Wes Kinder was farewelled from Dee Why Corps to enter The Salvation Army's officer training college. His officership included corps, divisional and territorial leadership roles.
To find out more about The Salvation Army Historical Society's oral history project, contact Major David Woodbury.