Tom's trumpet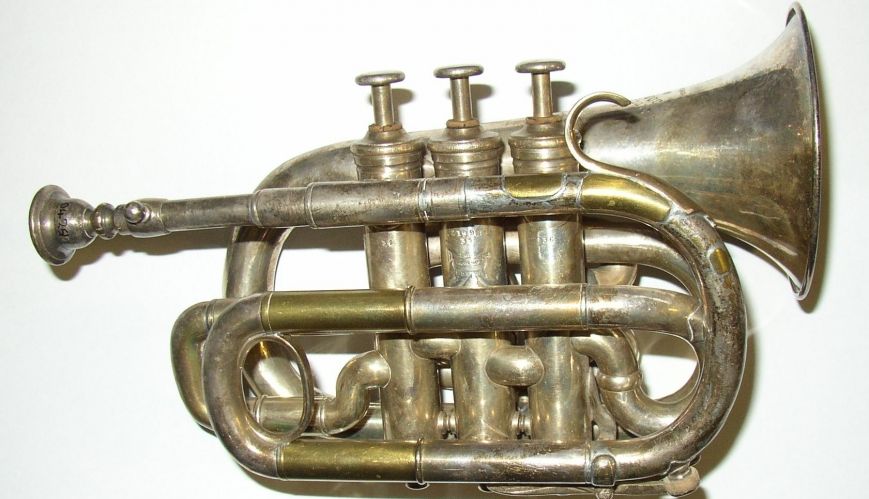 Tom's trumpet
Australia's first Salvation Army officers, Captains Adelaide and Thomas Sutherland, arrived in Port Adelaide in 1881, bringing with them this pocket cornet.
by Lindsay Cox
When Captains Thomas and Adelaide Sutherland strode down the gangway and onto the wharf at Port Adelaide in February 1881, not only had Australia's first Salvation Army officers arrived, but also Captain Tom's pocket cornet.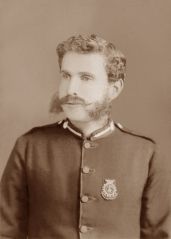 Captain Thomas Sutherland
Thus we may conclude, the Army in Australia's first brass band instrument was a pocket cornet.
Pocket cornets are cornets with their tubing wrapped in a compact design and with a smaller bell, resulting in an instrument of about 60 per cent of full size, yet playing in the same key and tonal range. Perhaps Captain Tom's preference for a pocket cornet was to save on excess baggage charges on the voyage here; or perhaps not.
Captain Sutherland saw great potential in pioneer Salvationist John Gore's teenage son, William. He mentored young Will and taught him to play the cornet. Twenty-three years later, in 1914 when Major William Gore resigned his commission, he had completed an illustrious musical career in the Army, including membership in the Austral Guards Band, Staff Bandmaster, producer of the first Australian brass band journal and nine years as head of the Music Department at THQ.
It is likely that Will Gore first learned to play on Captain Tom's pocket cornet, for young Will was given the instrument to keep as his own. The pocket cornet stayed in the Gore family for some years until Will's son passed it on to Major Doug Christian, who donated it to the AST Heritage Centre in March 2000.
For the brass instrument aficionados, this silver-plated pocket cornet (with unplated extension to convert to low pitch) is a 'Boosey & Co', patent 'Light Valve', with the serial number of 21232. The Horniman Museum (UK) dates its manufacture to between June 1868 and January 1870.
Several bandsmen have suggested that this important instrument be repaired, refurbished and restored to its original condition as new.
However, in its less than pristine condition it has greater intrinsic value. As it is, this veteran stands proud, showing its age and bearing its dents and scars like trophies or medals won in the war against sin and social injustice over the past 140 years.
LINDSAY COX IS MANAGER OF THE SALVATION ARMY AUSTRALIA MUSEUMS