Fatherhood the second time around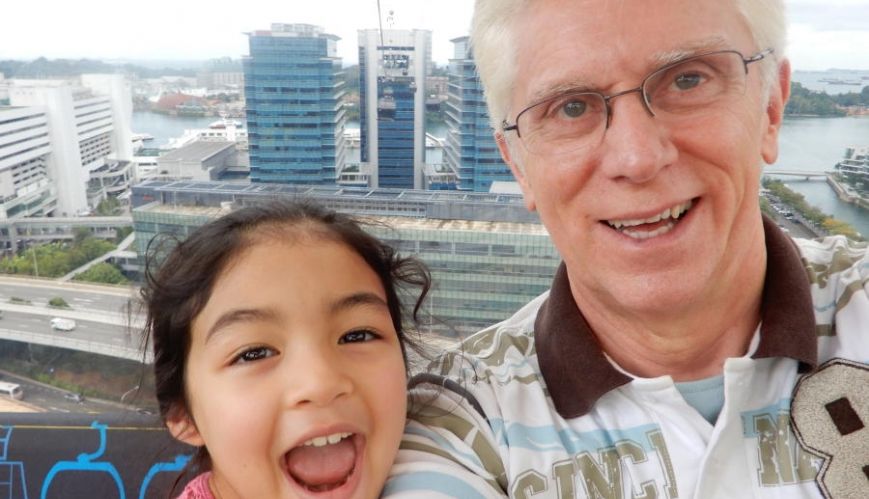 Fatherhood the second time around
6 September 2020
Being a grandfather in the role of a father has its challenges, but Len says he relies heavily on his faith in God to support Noelle.
By Simone Worthing
"It's the most wonderful experience to have a 'second bite at the cherry' and to enjoy being a dad to Noelle," says recently retired Major Len Turner, who has full-time care of his 10-year-old granddaughter, Noelle.
"She is her own little person, mature in many ways, argues her own point of view and is a very good negotiator! One of the saddest things, though, is that our circumstances immediately say that something is wrong. This is not as a family situation normally would or should be. For me, it's a wonderful tension between absolute delight and incredible sadness."
Len met his wife Marney when they were both teenagers. They were married 1975 and three years later their son Corey was born. In 1986, Len and Marney adopted a little girl, Carmen, who was born in South Korea.
"Carmen was only four months old when she joined us and we were so in love with her," says Len. "She just folded into our family so easily."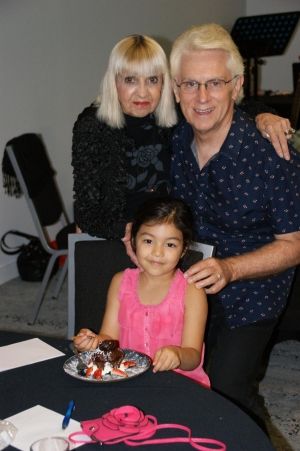 Len and Marney celebrate Noelle's sixth birthday together before Marney tragically passed away in 2016.
Fast forward a couple of decades and, after some intense life challenges, Carmen had Noelle, born in 2010. At that time, Len and Marney were also grandparents to Corey and his wife Simone's three young children.
"Carmen loves Noelle and she was such a caring mother," explains Len quietly. "In 2014, though, circumstances were such that Marney and I became full-time parents and grandparents to Noelle."
Tragically, Marney passed away in 2016.
"These were traumatic times," shares Len. "We'd been married 40 years and life changed dramatically. Looking at the 'glass half full', though, it was a wonderful thing that I had Noelle. She brought a measure of normality back into a fairly broken existence at that point and made me keep going with our daily routines.
"There was room for grief, but sometimes I just had to suck it up and get on with life – washing clothes and cooking meals – as a little life was depending on me. She was and is such a blessing and a wonderful little girl.
"Our family, friends, church, school and local community rallied. The school supplied us with two meals a week for the first year after Marney passed away, and once a week the following year, which, given my culinary skills at the time, was a great help."
Len admits that, in 2014, he did feel a little "miffed" that he couldn't really be a grandfather to Noelle. "I wanted the fun of filling her up with candy and giving her back to her mum to deal with the sugar hit, but that wasn't going to happen," he explains with a slight smile.
"I had to go into 'father mode' – including getting her to clean her room! I definitely see her more as
a daughter than a granddaughter, and I'm constantly in father mode now. It's wonderful, though, and keeps me sane – worn out, but sane. Noelle also calls me 'Dad', unless she's cranky and then it's 'Grandfather'."
Len explains that they resolved the 'dad' name with Noelle's biological father, with whom they now meet up every month or six weeks.
"Noelle and I weathered some storms together and some really tough times, but we've had a lot of good times too," Len says. "I know that there are some interesting times ahead, and I'm looking forward to those.
"We have pretty good communication going – we talk a fair bit about life and the problems of life. There aren't too many subjects we haven't touched upon. This will be a saving grace as she matures, and I hope the teenage years won't be as torrid as they could be."
Network of support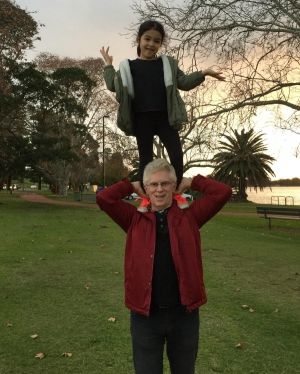 Len is closely connected with his son, daughter-in-law and family, and, in non-COVID-19 times, they meet each week over a meal. The school community also continues to support Len and Noelle, as does their Salvos church family. "There are people I can call on," says Len. "I am not without a network. I also occasionally tap into a support group for grandparents in similar situations to mine and they are a safety net too.
"I've attended a few meetings at this group and heard the stories of others, which has normalised our situation for me. I know what I am experiencing is not uncommon and I am not alone."
Len overlays his life's journey with a belief in the presence of God, and an assurance that Jesus doesn't make mistakes.
"Despite the pain and sadness here, God is still a good God and works to bring what is disjointed, together," shares Len. "I take great solace in knowing that I am not doing this journey on my own. I am constantly in communion with God and praying about being a father to Noelle in the here and now.
"I gave up asking the 'why' question. It doesn't have an answer. I choose to trust God and that keeps me in a place where I keep perspective.
"When our daughter left and Marney died I told God at various times that I didn't understand. I know, though, that God is there and I hang on to that. It's a sad situation but not a bad one. I fall often, but I keep getting back up."