Hollywood and the politics of sex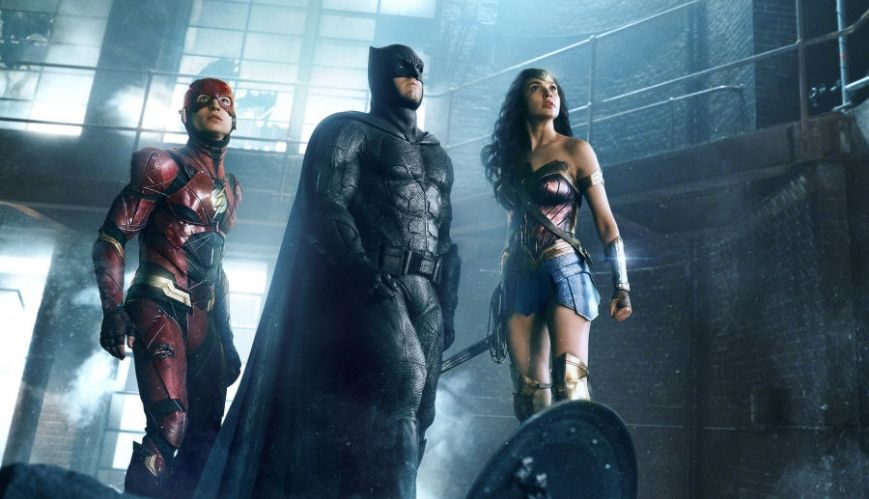 Hollywood and the politics of sex
12 January 2018
Is Wonder Woman's crime-fighting attire appropriate for a super hero? 
In the past months, Hollywood has been rocked by revelations of sexual abuse by some of its most important media personalities – and we're shocked! Outraged! ... Really?
Since its earliest days, Tinsel Town has built its business model on suggestive content. If such a low view of intimacy can be found at every step of the production process, from casting couch to cinema seat, is it any wonder the industry's employees behave badly?
Hollywood uber-producer Harvey Weinstein occupied an exalted position in American entertainment. He was the executive producer on a wide range of cinematic blockbusters and his success earned him a slew of awards as well as a reputation for something of a "Midas touch". Actors' careers would soar or fall, according to his interest.
Yet alongside his success story was a growing reputation for temper tantrums and vindictiveness. "I'm a benevolent dictator," Weinstein is reputed to have said. When it became clear that his dictatorship involved threatening actresses with doom if they didn't supply sexual favours, the golden gleam definitely came off.
In October, The New York Times published allegations from more than a dozen women that Weinstein was a serial sexual predator. He has been accused of rape, sexual assault and harassment by a list of actresses that is now 40 names long.
In the intervening months, investigations have been launched by both American and British police forces into separate incidents dating as far back as the 1980s.
Weinstein has also been sacked from his own production company, expelled by the bodies that govern the Oscars and the BAFTAs, and his wife has left him. So has the rest of Hollywood.
In the days that followed the accusations, members of the movie industry lined up to express their dismay. 
Their comments generally fell into two categories: they were "shocked", or "they knew all along".
In fact, Australian actor Anthony LaPaglia said anyone who had spent more than five years in Hollywood and claimed they hadn't heard about Weinstein's behaviour was being "disingenuous".
So, everyone knew ... and for 30 years, no one did anything. Why? Because Hollywood's success is built on sex.
A low view of sexual intimacy is integrated into almost every level of Hollywood's business model. I'm not saying every producer behaves this way, but enough do to make "negotiations on the casting couch" a cliché.
But stories about producers, directors or actors involved in Weinstein-like behaviour shouldn't surprise us, because the film set itself is a highly sexualised environment. Actors are regularly asked to put aside notions of modesty in order to create intimate scenes for the camera.
Taking instructions from directors, in various states of undress, in front of large studio crews, and repeating those actions over and over again for the sake of the most engaging result ... is it any wonder people in the industry can lose their perspective on private and public, acceptable and unacceptable, right and wrong?
One month after the Weinstein scandal, A-list actor Kevin Spacey began filling column inches of his own. Accusations of Spacey propositioning actor Anthony Rapp when the Star Trek star was 14 years old led to a spate of accusations that soon expanded to include 15 men. All asserted that Spacey was an aggressive homosexual who had either harassed, assaulted or attempted to rape them.
Only time will tell how much damage the accusations have done to the House of Cards star's career, and he may not be alone. Hollywood, the town that thrived on sex and power, is now busy devouring its own.
Allegations are already surfacing about actors Dustin Hoffman and Steven Seagal, as well as writer James Toback and producer Brett Ratner.
That's just the process. What of the product?
A month after Weinstein's public outing, entertainment tabloid The Wrap hosted The Power Women Breakfast in Los Angeles, where 15 survivors of the executive producer's alleged abuse called on Hollywood to change its culture.
Actress Claire Forlani said she was, "... astounded how differently power women are treated", and joined others calling for better representation and inclusion for women in all aspects of the industry. This might be part of the solution, but what if the positions they're fighting for are part of the problem? 
Much of what passes as storytelling is riddled with suspect sexual connotations.  Take Wonder Woman, that symbol of female empowerment, for example. 
Are revealing leather bodices and spandex really the best fighting gear for that female champion? 
November saw the release of Professor Marston & The Wonder Women (pictured right), an account of how the star-spangled Amazon first made it to comic books. Her creator, Dr William Marston, was a Harvard professor with a particular interest in the psychology of dominance and submission, and a personal interest in sado-masochism. He, his wife Elizabeth and his lover Olive formed a polyamorous relationship that resulted in several children, and one very popular comic book character.
The film suggests Wonder Woman's figure-hugging attire, her magic rope that compels truth, and the way she habitually spanked her Amazonian companions reflected Marston's own erotic pastimes. They were also a deliberate attempt to educate children in a new way of seeing sex.
The real Dr Marston's personal papers leave little room for doubt: "Giving to others, being controlled by them, submitting to other people cannot possibly be enjoyable without a strong erotic element."
Unsurprisingly, Hollywood took that attempt to promote sex-as-the-road-to-peace and ran with it. In the film, sado-masochism, as well as multi-partner and same-sex relationships, are presented as healthy expressions of an individual's right to choose. 
In Hollywood, the prolonged sex scene is now as ubiquitous as it is unrealistic. Does every secret agent really have to get down and dirty? Is hooking up actually obligatory on a first date?
Take it from a film reviewer, it's an unusual comedy, drama or thriller that fails to include sexual content. But Hollywood reducing the intimacy of sex, both off and on screen, helps set the scene for sexual predators. Harvey Weinstein wasn't an abhorrent aberration. He was the byproduct of a culture that is desperately trying to have its cake and eat it too. Our culture, in fact.
On the one hand, we rightly rail against those in the film industry who have taken sexual advantage of others. On the other hand, we line up for films that promise titillation and supply the permission for increasingly permissive behaviour. In the first case we agree with God's law, arguing for sex as an expression of ultimate commitment. In the latter, we view it as a legitimate Saturday night's entertainment.
The Bible says God gave humans sex to enjoy in the context of a life-long, monogamous relationship. But Hollywood has hideously devalued it by using it to sell everything from soft-porn comedies to superheroes. In an industry where actors and actresses routinely get their gear off to "act", is it any wonder there's room for people like Harvey Weinstein and others? But he's not the only one with something on his conscience. After all, we're buying his tickets. 
Mark Hadley is the culture writer for Others and is one of Australia's leading Christian communicators.