Honouring lives well lived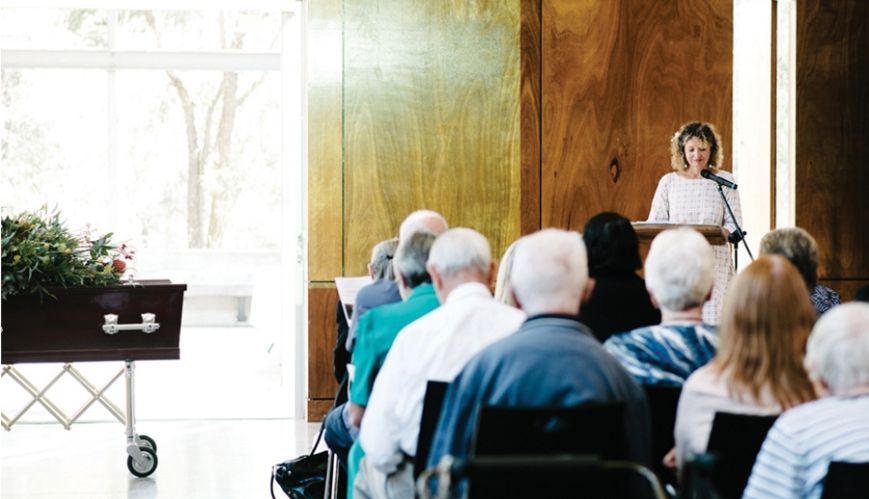 Honouring lives well lived
6 January 2017
It was an unusual career change for Salvation Army accountant Malcolm Pittendrigh, but Salvos Funerals was an idea he couldn't get out of his mind.
For the past 19 years, Malcolm has worked for The Salvation Army Australia Eastern Territory's finance team. The last eight have been as financial controller for Aged Care Plus. With a solid background in finance, Malcolm's career path was set. However, that all changed when he pitched the concept for Salvos Funerals at a Salvation Army revenue ideas meeting in 2012.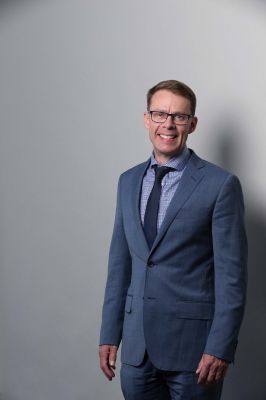 .
While on the surface it might appear Malcolm is solely business focused, that is not the case. In fact, the missional side of Salvos Funerals is what has driven him to lead this program. "One of the catchphrases of the Army is, 'We're there for when it matters most'. During grief and the loss of the loved one, we want to be there because the Army has always been there, whether it's a bushfire, a flood or a time of crisis. We're there for those key moments," says Malcolm.
After receiving approval from Salvation Army leadership to explore the program, Malcolm spent time in prayer. "Having been with the Army for so long I felt deeply committed to it. I understood the financial side well and thought, there's an words esther pinn opportunity here to serve the community, connect people into corps but also see ourselves set up in a financially sustainable way so we can give back. It kind of weighed up that I had to do something about it."
Malcolm started to research the funeral industry, with the support of Aged Care Plus. Then, at the start of 2016, Malcolm, in collaboration with an external partner, began a six-month trial with funeral company, Magnolia Funerals. The success of the trial then paved the way for the recent soft launch of Salvos Funerals.
"One lady whose mum had passed away said to me, 'This has been the best day of her life'," says Malcolm about a funeral his team conducted during the trial period. "I think for her, we'd honoured her mum in such a special way that gave fresh perspective on a life well lived. There were tears of sadness but the were also joyful celebratory tears at the same time."
Genuine care for people in a time of grief and crisis is at the heart of the mission of Salvos Funerals. "As Christians, a funeral is a sad process but there's a celebration and there's hope, where for some, they don't have that hope," says Malcolm. "The Army is here to walk them through what can be a really horrendous load. I could tell you countless stories where we've been able to pray and come alongside families."
Malcolm and his team make it a priority to take the time to listen attentively to the needs of grieving families and pray with them, wherever appropriate. They also provide space for families to share the story of their loved one to assist them with the grieving process. "This can be really helpful in the funeral-planning process as they share about a life well lived, they honour that person while we take down the key details we need," explains Malcolm.
Salvos Funerals also aims to offer tailored funerals. Throughout the trial period, Malcolm found the little details to make all the difference in creating special services which honoured their clients' loved ones. They achieved this by working to meet any request from their clients, such as releasing doves at a ceremony or scattering a loved one's ashes at sea. "Mission is the key, to support families and offer a loved one a personalised and transparent funeral," he says.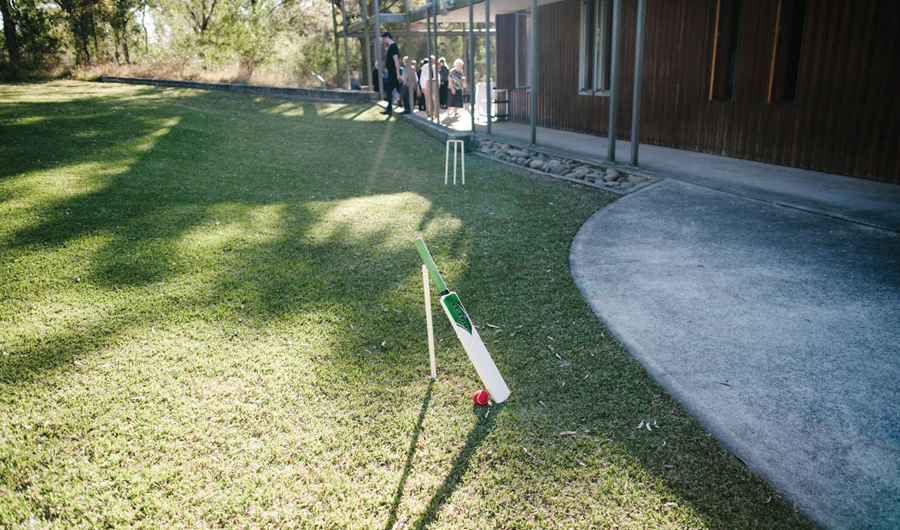 Salvos Funerals offer tailored, felxible and affordable funerals.
Flexibility and affordability are also priorities for Malcolm and his team. An average Salvos Funeral will cost $6408, well below prices offered by many other funeral companies. "We pride ourselves on not having marksHonouring lives well lived. Service founder motivated by opportunities for mission ups and being open about what the costs are," he says. In the future, Malcolm hopes to subsidise funerals for those who unable to afford a funeral for a loved one.
He sees Salvos Funerals as an avenue to open up further ministry opportunities within the Army. Wherever needed, Malcolm hopes to connect clients with other Salvation Army services, such as Salvos Counselling, to provide families with the support they need throughout the grieving process. He also hopes to see salvation stories and connections with corps develop out of Salvos Funerals.
"I feel the real added value is that we've got other support mechanisms in place within the Army that offer hope in life. It's more than just a funeral service we provide, there's a post support available that we can provide," he says.
All profits raised through Salvos Funerals will be invested back into the work and mission of The Salvation Army. Salvos Funerals is currently operating throughout Sydney, the NSW Central Coast and Newcastle. Malcolm's vision is to expand to all major metropolitan areas across Australia.
For more information, go to salvosfunerals.com.au or email info@salvosfunerals.com.au