Inspired by injustice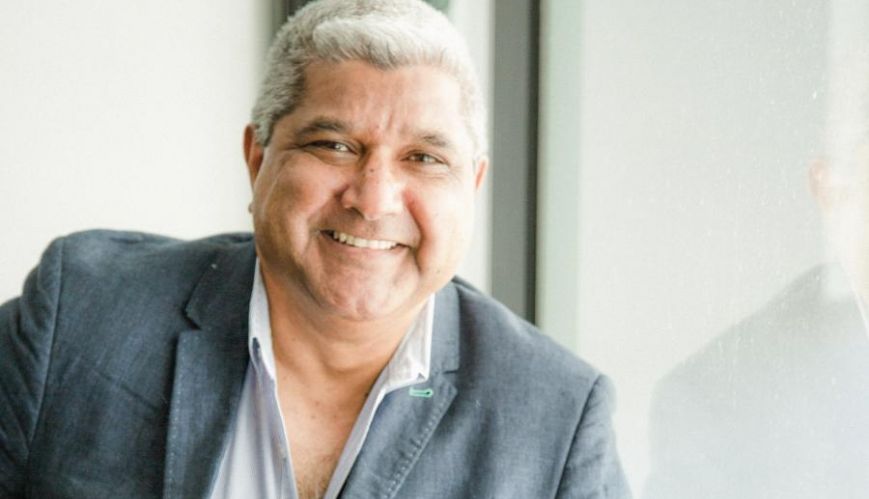 Inspired by injustice
31 May 2019
Adrian Appo has brought his significant entrepreneurial skills to The Salvation Army as a member of the territorial Governance Board.
By Bill Simpson
When Adrian Appo applied for an electrician apprenticeship after school he was told he wasn't suitable because he was Aboriginal. Aboriginal people, he was told by a government apprenticeship board, lacked skills to "deal with conceptual ideas".
It was the early 1980s. He knew it wasn't true. Adrian was a bright and popular boy. His academic and sporting achievements proved it. He figured other Aboriginal and Torres Strait Islander kids like him must be smart, too. They should be encouraged to achieve.
Adrian used the early injustice against him to inspire him to not only prove his personal detractors wrong, but also to ensure that other Aboriginal and Torres Strait Islanders, especially the young, had opportunities to achieve anything.
Forty years later, aged 55, Adrian has achieved more than most Australians – black or white. He has been awarded the Order of Australia Medal, Defence Service Medal, Centenary Medal and University of Technology Sydney Alumni Award. And there are other awards.
His qualifications include Bachelor of Teaching (University of Technology Sydney), Strategic Perspectives Non-Profit Leadership (Harvard Business School), Murra Master Class (Melbourne Business School), technical officer and electrical fitter and mechanic.
He has served as an adviser to government ministers on seven occasions, including catchment Inspired by injustice. Adrian proves detractors wrong with stellar career management, infrastructure spending, Indigenous issues and funding of projects.
He has founded, managed and served with more than a dozen companies and organisations – including the Australian Air Force as a telecommunications technician – excelling in conceptual ideas!
And he has taken his place on many company and organisation boards of substance and significance. Much of his entrepreneurial work since the Air Force has been among Indigenous people and communities, always with the intention of improving their lives – because he has never forgotten what he was told as a young man looking for his place in the world.
He has helped thousands train for and find jobs, and fund their own businesses. Many of those he trained have graduated from university and have careers with large companies.
highly respected
For Indigenous people, there would be few stories more inspiring than Adrian's. He is a leader, an inspirer, a visionary, a social entrepreneur, a role model – and much more. "I am not a do-nothing person," he says. And, now, he has brought his talents to The Salvation Army.
Although Adrian is not a member, The Salvation Army respects him and his abilities enormously. Late last year when the new Australia Territory was looking for people to take a place on the first 11-member Board of Governance, they approached Adrian.
The board (pictured right) is charged with ensuring that The Salvation Army in Australia operates in accordance with Australian law and Salvation Army International Headquarters orders and regulations. It also has responsibility to strategically position the Australia Territory to ensure The Salvation Army has a sustainable and major influence on Australian society.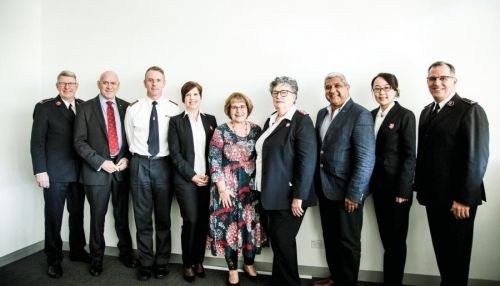 The territorial commander chairs the board, which consists of five other officers and five independent people, some, like Adrian, outside The Salvation Army. Adrian was chosen, says Territorial Commander Commissioner Floyd Tidd, because of his "wisdom and insights" – not bad for a boy who was told he couldn't perceive "conceptual ideas".
"Adrian's perspective is a powerful contribution to the board," says Commissioner Tidd. "His competence in business and his kingdom perspective provide stimulating consideration for the board. Of particular note is the added understanding that Adrian brings to the board of the history, culture and current experience of Aboriginal and Torres Strait Islander peoples."
Although he already had enough to do, Adrian says he accepted the invitation because he respects The Salvation Army. For a start, he says, he was impressed to find that committee meetings in The Salvation Army started and ended in prayer. That is important to him.
"There are not many organisations – even churches – that start and end meetings in prayer," he says. "I often go into [company and organisation] meetings saying, 'God, it's you and me!'"
fully committed
Adrian testifies to a personal relationship with his Lord. That relationship, he says, influences everything in his life. He doesn't want people to be surprised when they discover that he is a Christian. He wants his Christianity to be obvious.
Born into a big Catholic family in Bundaberg (Queensland) – which makes him a Gooreng Gooreng man in the Aboriginal community – he drifted away from church as a teenager but not his faith and relationship with God. After marriage and two children, he was living in Penrith (western Sydney) and attending a Pentecostal church when he began to "grow in God".
He was involved in children's ministry, youth leadership and lay pastorship. When the family moved again – this time to Shepparton (Victoria) – they again found a sound Pentecostal church and the leadership involvement continued.
"I am a fully committed, fully engaged person," Adrian says. "When I stand before God and he asks me what I did with the gifts and talents he gave me, I want to tell him that I used every one of them. "When I was 25, the life expectancy for an Aboriginal man was 50. I'm five years past my use-by date. God still wants me here. So, I want to keep using the gifts and talents he gave me. For me, it's a responsibility I have with God's gifts."
Adrian and his wife of 34 years, Robyn, have two married daughters and seven grandchildren under seven.
Bill Simpson is a contributing writer for Others.