Lord of the thrones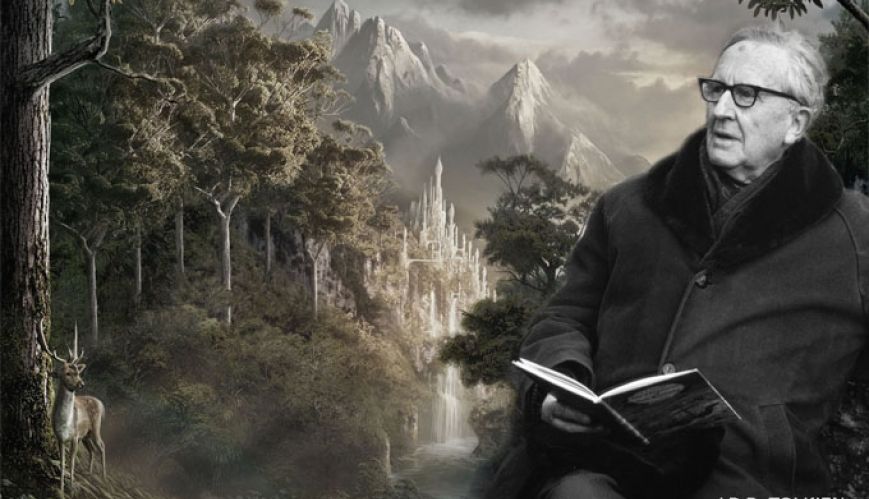 Lord of the thrones
9 September 2017
In the world of television, there is success, and then there is success. A television show can comfortably hit its ratings targets week after week, go on for season after season, and bring in a steady stream of income from repeats played for years afterwards. 
But the sort of success that every showrunner dreams of is on a whole other level. You know a show has reached that point when it becomes a part of everyday culture, parodied by comedians, inspiring imitations and becoming a topic of conversation across the workplace. At this point, even people who don't watch the show will recognise references to it, and its presence is inescapable. 
Over the past few years, HBO's Game of Thrones has become the latest television show to join this exalted company. Everywhere you look, there are posters and merchandise bearing the tagline 'Winter is Coming', and after each episode social media echoes with outraged and incredulous posts reacting to the latest plot twist. 
There are many theories as to why Game of Thrones has captured such a wide audience. HBO have long had a trusted formula of sex and violence that pushes boundaries, but for a large segment of their audience that is actually an obstacle to enjoying the show. Perhaps it is because—like the book series it is based on, A Song of Ice and Fire by George R.R. Martin—it takes a very different tone to traditional fantasy epics. There are no clear-cut good guys, no character is guaranteed to make it through to the end, and your favourites can be killed off literally at any time—and usually are.
While this grittier tone makes for gripping television, for many people it can become a draining experience, and provide more angst than escapism. In a world that is becoming darker and scarier every day, many people are looking for something that gives them a glimpse of a better world, rather than reflecting this one. If that's the case, it might be worth their while going back to the book that has influenced almost every fantasy story that has come after—Game of Thrones included.
In 1954, the first volume of J.R.R. Tolkien's (John Ronald Reuel if you are wondering) epic The Lord of the Rings was published in England. No-one, especially Tolkien, could have dreamed of how it would go on to become one of the most successful novels of all time, selling over 150 million copies to date. In fact, it had a rocky start, being released in the United States as an unauthorised version, something that would find echoes in Game of Thrones becoming the most pirated television show of all time.
The Lord of the Rings has had an enduring impact on the fantasy genre. Many of the elements Tolkien created have become standard tropes in books and movies, and you can find thinly veiled versions of his elves and dwarves in everything from board games to online role-playing worlds. Virtually every epic fantasy series since its release has been influenced by Tolkien, either paying tribute to his masterwork, or reacting against it (George R.R. Martin himself is on record as a long-time fan). 
Unlike the beloved children's series, The Chronicles of Narnia by Tolkien's friend C.S. Lewis, The Lord of the Rings is not a Christian allegory with overt references to religion. But the themes and values that run through the whole story are Christian ones, a result of Tolkien's deep faith. He saw his writing as an act of worship, and the virtues that resonate in The Lord of the Rings are recognisably biblical. 
Faith, hope and love sustain the characters in this story, keeping them going even in the midst of darkness and against seemingly insurmountable odds. It's not mighty warriors or powerful wizards who are the heroes that save the day, but those who the rest of world see as insignificant or unimportant who triumph. And yet, they never see themselves as heroes, but simply average people trying to do the right thing the best they can.
Like Lewis, Tolkien had seen the horrors of war during his time in the trenches of World War I, and this, too, is reflected in the story. Throughout the books, he shows the dangers of the end justifying the means, and how power corrupts those who would set themselves above others, thinking that it was for their own good. 
And, above all, love and compassion conquer hatred and revenge. In the end, it is an act of mercy that proves the world's salvation. Where in a modern story the hero would have slain the villain when he had the chance, probably to cheers from the audience, in Tolkien's eyes even the most seemingly loathsome creature is inherently valuable, deserving of a chance at redemption.
To many, Tolkien's work might seem old-fashioned and simplistic, and unrealistic in painting the world in terms of Good and Evil, black and white. But, like the faith that inspired it, The Lord of the Rings challenges us to not settle for shades of grey, but to aspire to be the best we can be—even when doing so seems impossible and brings no reward. 
And, as with the Gospel that lies at its heart, Tolkien's masterpiece asks us not to accept a flawed and broken world—but calls us to work towards saving it.
This article was first published in Warcry.