Montrose offers hope to broken lives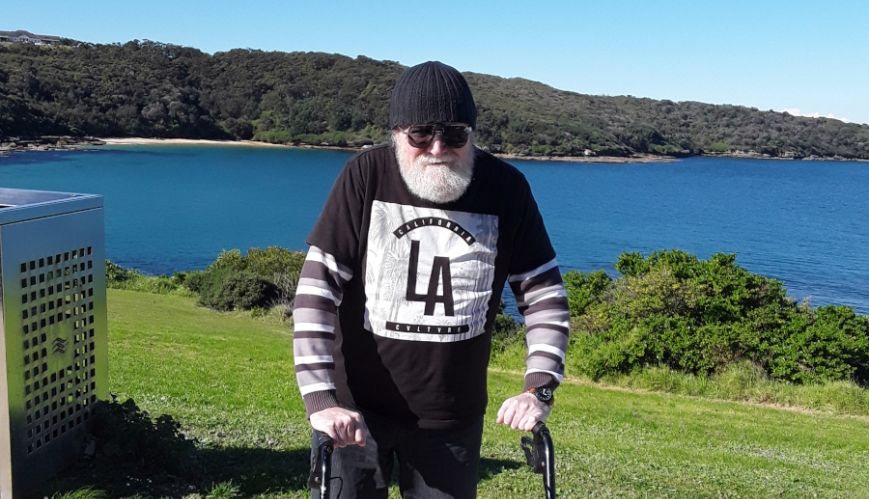 Montrose offers hope to broken lives
15 October 2019
Paul Beecroft in his unit at Montrose in Sydney.
By Bill Simpson
Having his own unit at The Salvation Army Montrose residential care complex for former homeless men in Sydney is "like living the life of a rich man", according to resident Paul Beecroft.
"I'm a lucky man," he says. "I don't deserve this. The people here look after me so well." Paul is one of 40 or so former homeless men who now have their own unit with ensuite at Montrose, in Sydney's inner-west.
Now 70, he has lived at Montrose for the past nine years. Paul was referred to Montrose from a local hospital, where he was having rehabilitation for alcohol issues. He had been diagnosed as a chronic alcoholic, drinking four litres of wine a day. His alcoholism was a by-product of 21 years working with a record company and playing in a rock band.
"The drinking was part of the job and the rock-band culture," he says. "I had lots of drunken issues and always ended up in hospital. After one of my rehab sessions, the hospital told me I couldn't go home because I didn't have anybody to look after me. They referred me to Montrose.
"I said I didn't want to go to a nursing home. This [Montrose] isn't a nursing home. I've got my own place here. I used to have a couple of drinks when I first came here, but I haven't had a drink for two years now."
Another resident, Robert Marchesi, has been at Montrose for four years. He, too, had alcohol issues and was evicted from his public housing home after getting behind in his rent. Previously, he spent three years living on the street.
Now 68, Robert was referred to Montrose by a case worker. He says he hasn't touched alcohol since he moved into Montrose. "I like it here," he says. "I've got my own TV, bed, bathroom and I get a good feed every day. It's better than living on the street."
Montrose manager Trudi Clinton says most of the men at the centre have mental health or behavioural issues – many caused by addictions – and a homeless background.
They come from off the street or hospital, the judicial system or other agency referral. Montrose is residential aged care, although about half the residents are under 65. Low 50s is a minimum. Residents have their meals provided and cleaning and washing done. Their medication is also managed and activities – internal and external – arranged.