Pass the Salt adds flavour to ministry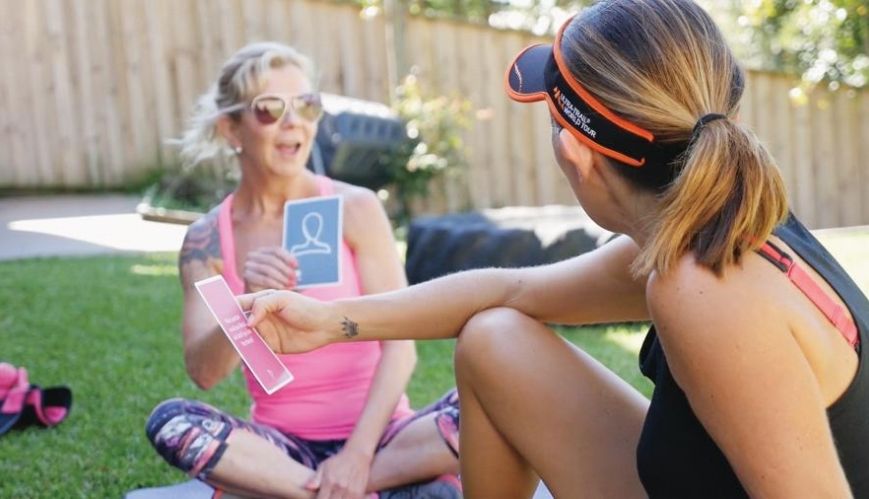 Pass the Salt adds flavour to ministry
13 August 2018
"We have a weekly ladies group that meets in a local café and we got them for that. Everyone loves it. It makes sure everyone has a chance to talk, gives a bit of depth to conversations, and the stories people tell often spark other conversations."
By Lauren Martin
I have to be honest – I'm always dubious about ministry tools. I'm a Christian who spends most of her time in secular company, so anything that seeks to artificially create opportunities for evangelism usually makes me feel slightly nauseous. When I was posted a pack of Pass the Salt cards, it was with caution that I opened them.
Would they be too obviously skewed towards Christian themes (awkward); or would they be those ice-breaker questions that everyone laughs at, but nobody really participates in (embarrassing)?
To my surprise and absolute pleasure, the Pass the Salt cards were neither. When I introduced them to my newly created Community Table – a small emerging faith community of women who have recently made decisions to follow or reconnect with Jesus – they were a huge hit.
In fact, in the first few weeks, God really used the cards to speak directly to the women who received them, as if the questions had been designed just for them, at that very moment, to speak into what they were struggling with. During one of our weekly meetings we did nothing but discuss one particular Pass the Salt card quote, its context in the Bible and its ramifications for us as women in a fallen world, trying to live out the love of Jesus.
A few months after we started using the cards, some members of our group were part of a bigger group for a women's weekend away. At the last minute, I threw the pack of Pass the Salt cards into my handbag. They were an absolute hit! I couldn't think of a better way to spend five hours in the car with Christian and non-Christian women, all being encouraged and challenged as we worked through the questions and issues posed.
Earlier this year, on Mother's Day, my primary school-aged children took me out to lunch. I again popped a handful of Pass the Salt cards into my handbag and got them out as we waited for our meal.
I wondered if the content might be "too deep" for such young minds, but their responses blew me away. I found out that my daughter's favourite sound was the "sound of laughter", that my son believed he had "no annoying traits" (ha!) and that they both felt that a benefit of having faith was knowing that God is always with them and they are never alone.
I would recommend the Pass the Salt cards to everyone! We have a few on our counter at our Salvos Stores coffee ministry mornings each week, and a woman from our Community Table recently got some to start a new small group at her work. The only downside is that they've been so good, we've probably gone through all the cards!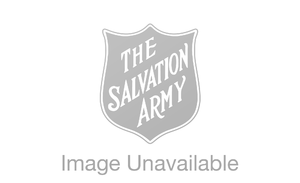 Simple and direct
"I love it, it's great. We had it at the kitchen table and I used it with my daughter, and I also used the Christmas edition with friends who dropped over during the festive season. I like how simple and direct it is; it doesn't require overthinking. I bought a bunch of boxes when in Brisbane and the social centre leader wanted a list of questions. It's great just having it around."
– Captain Steven Smith, National Head of Mission Resources
Good conversation
"Getting good feedback: positive, engaging, leads to good conversation."
– Major Steven O'Neill, Pastoral and Personnel Director Aged Care Plus Support Services
Everyone loves it
"We have a weekly ladies group that meets in a local café and we got them for that. Everyone loves it. It makes sure everyone has a chance to talk, gives a bit of depth to conversations, and the stories people tell often spark other conversations."
– Lieutenant Katrina Hindle, Team Member – Orana, Wellington Corps
Excellent ice-breaker
"I used it with the new area leadership team; an excellent ice-breaker."
– Lieut-Colonel David Godkin, Divisional Commander, Queensland
Bringing people together
"We have used Pass the Salt in Western Australia, with eight corps ordering the cards. I introduced the officers to the cards at Christmas-time and they loved the simplicity of bringing people together to explore faith."
– Lieut-Colonel Chris Reid, Divisional Commander, Western Australia
Helpful and relevant
"We have found the Pass the Salt resource an extremely helpful and relevant mission tool to use. Whether it be in a corps or centre space or even at home with the family, the resource is a really effective way to get people connected and talking about real-life issues. Definitely one of the best resources that the Mission Department has ever produced, and that's coming from someone who led the Mission Support Team for six years!"
– Major Neil Clanfield, Area Officer, Brisbane City, North and Sunshine Coast
Pass The Salt is a card game designed to start conversations that help people explore life, faith and Jesus, in an informal setting.
Each box contains 125 question cards, divided into five categories: Justice; Environment; Relationships; Self; and Ideas. The pack also includes 25 ice-breaker questions and a dice.
To find out more or to order the game, go to: https://salvos.org.au/passthesalt/