Pillars of National Strategy transforming Kwinana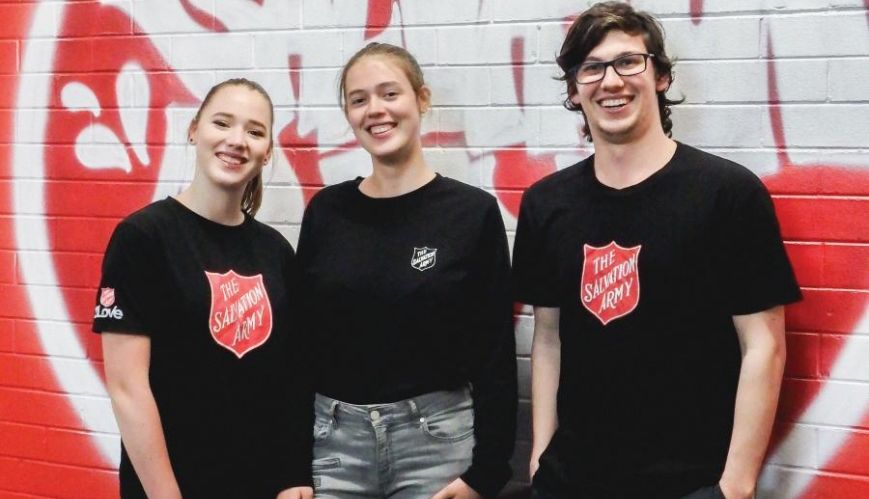 Pillars of National Strategy transforming Kwinana
5 November 2018
Captain Erica Jones is Corps Officer at Kwinana in Western Australia. She recently spent time on secondment with the National Transition Support Communications Team.
The Salvation Army in Australia is rolling out a new National Strategy based around four pillars - we will transform; we will focus; we will pioneer; and we will be accountable. Kwinana Salvation Army is a great example of two of the new National Strategy's four pillars - will will pioneer and we will be accountable.
By Erica Jones
If you turn up at Kwinana Salvation Army in Western Australia on a Friday morning, you'll be greeted by a team of volunteers standing next to "Lottie", a big orange van.
The team is from Orange Sky, one of our partners who connect with the homeless and people doing it tough, by providing free laundry, showers and conversation.
Orange Sky gets around to many different service partners all over Australia – including 10 Salvation Army centres in Western Australia – travelling many kilometres each week.
They complete about 110 loads of washing by servicing areas around Perth, including Midland and Mandurah.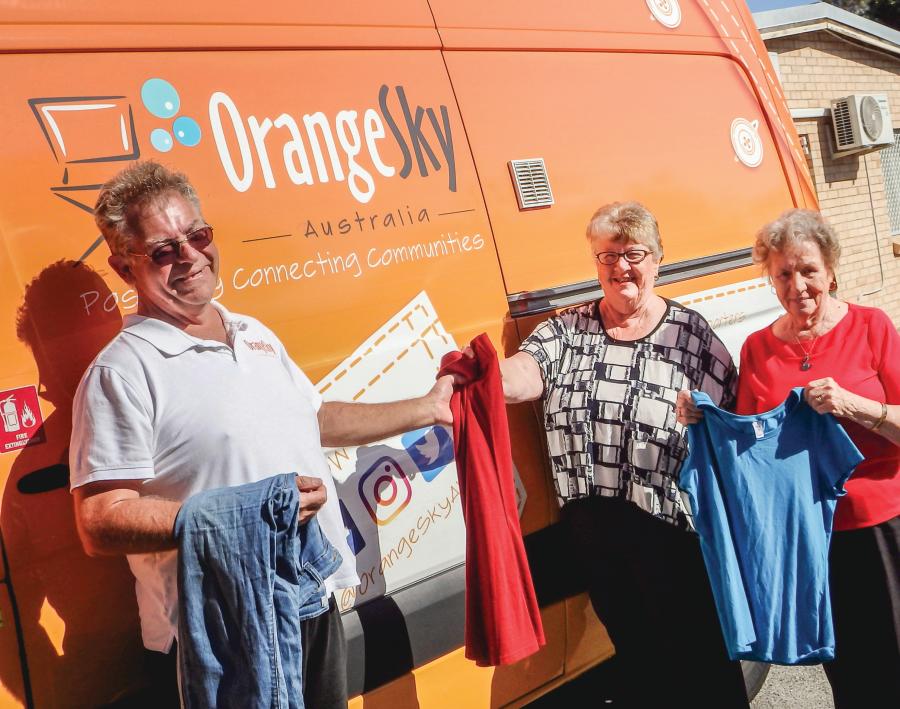 One of Orange Sky's regular volunteers is Fred Hemsley (pictured right with team members Ann Bissett and Alma Bright). He is a pastry chef who is always willing to have a conversation and generously share some of his famous shortbreads.
After Kwinana Corps started its partnership with Orange Sky, it opened an on-site thrift shop.
Volunteers from Orange Sky and the thrift shop started to build relationships with each other and very quickly began sharing stories of transformation, resulting in an innovative and seamless sharing of resources.
Fred now takes surplus clothing from the thrift shop on his route and gives it to people in need.
This partnership between two likeminded services and teams of volunteers has resulted in a strengthened community.
Together they are transforming Australia one life at a time with the love of Jesus. Many people who come to the thrift shop can also access emergency relief, and now Orange Sky's services.
We will pioneer is the third pillar of the National Strategy, and it's supported by three strategic imperatives: encourage innovation; grow partnerships; and create sustainable leadership.
The partnership with Orange Sky has led to a practical outplaying of caring for people and has resulted in building stronger communities.
Working with organisations that share The Salvation Army's vision, we are demonstrating innovation, building relationships and sharing stories, all while making a positive difference in the lives of the people that we serve.
Find out more about Orange Sky at orangesky.org.au
On Mondays, Wednesdays and Fridays, you will struggle to find Sam Higginbottom. The chances are he will be at one of the local schools in Kwinana engaging in one of its programs.
He'll either be leading "Treasure Hunters" at Orelia Primary School, "The Gap" for students at Gilmore Senior High School, or running "Art Club" or "Drumbeat" at Medina Primary School.
Two years ago, aged 18, Sam arrived in Western Australia from Victoria. He enrolled in the Western Australia Division's Student Leadership Program.
Six months later, he secured a 12-houra-week position as the youth ministry worker at Kwinana Salvation Army.
Sam, along with a passionate and committed group of teenagers, began working to assist local young people. They were determined to be leaders, not of the future, but today.
"After starting at the schools, I noticed that when the kids transitioned from primary school to Gilmore High they quickly got caught up with the wrong crowd, resulting in suspensions and detentions," says Sam. "After this they soon disengaged from schooling altogether."
The young adults of Kwinana Corps, under Sam's leadership, became the key leaders at the Salvos' junior youth group.
These leaders were determined to build healthy relationships with all of the junior youth attendees.
"When they were feeling lost or overwhelmed, we wanted them to know that there were people they could go to who would be a good influence," says Sam.
It was in this space that the young people of the corps took ownership of their potential as leaders within the church.
Kwinana Corps is renewing culture, a key aspect of the National Strategy's fourth pillar – We will be accountable.
The young people of the corps are becoming clear influencers and key leaders of the church.
The conversation theme among senior members of the corps has been: "We need our young people to be instigators of change if we are going to grow, survive and thrive going forward".
So, these senior members asked the young people to be on the corps senior leadership team. They valued their opinions and invited them to preach, lead and belong.
Kwinana now has partnerships with six local primary schools and the central high school, and our young leaders connect with over 90 students every week through various programs and initiatives.
These young adults took the responsibility to be leaders in their corps.
They are mentored by others in the corps to help them build relationships and let them know that they are both welcome and are vital to creating a new, sustainable and vibrant way forward together.
Read more about The Salvation Army's new National Strategy.