Salvos Funerals – genuine compassion in times of grief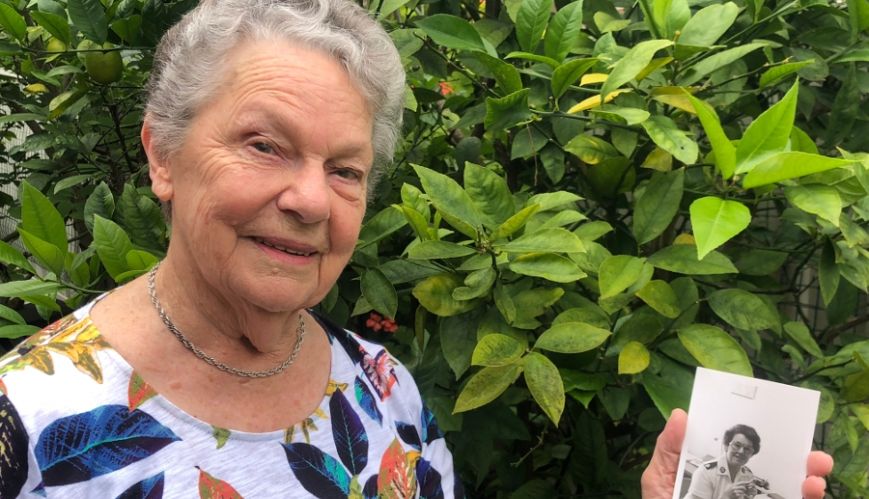 Salvos Funerals – genuine compassion in times of grief
23 January 2019
Retired Salvation Army officer Major Dorothy Hosking holds a photo of her sister, Major Joyce Cathcart, who was promoted to glory in 2018.
By Lauren Martin

When Gayle Hardiman's mother became gravely unwell and doctors told the family that she wouldn't be coming home from hospital, Gayle knew exactly who to call – Malcolm Pittendrigh, the National Director of Salvos Funerals.

Salvos Funerals is a unique mission enterprise of The Salvation Army that blends practical service with love, support and pastoral care, encapsulating the very essence of the Army.

Gayle had met Malcolm at her job working in radio with Sydney's Hope 103.2, where Salvation Army mission enterprises, including Salvos Funerals, promote their services.

"Mal Pittendrigh is just such a caring, non-pressure, lovely guy. It was a natural progression to phone him," remembers Gayle, adding that after that initial call, she met Malcolm at a local caféand chatted for a few hours about her mother, Betty Tyas, and the family's wishes for her funeral.

Betty had not pre-booked a funeral and Gayle liked the idea of a not-for-profit service like Salvos Funerals, where all proceeds are injected back into the social work of The Salvation Army.

"The day mum passed away we [she and her family members] met Mal and we felt that what could have been a very painful meeting was so beautifully and lovingly handled by the Salvos. All the arrangements regarding the funeral and burial and the church – all of it was caringly done."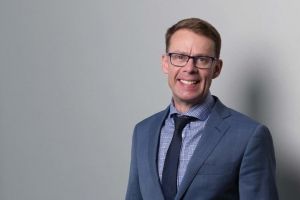 Salvos Funerals founder Malcolm Pittendrigh

Salvos Funerals has been operational since 2017 in Sydney, Newcastle and the NSW Central Coast. For Malcolm, who came up with the concept and founded the mission enterprise, Salvos Funerals is a natural extension of the work of The Salvation Army.

"The Salvation Army's mission is to be there for Australians in their time of need, to give hope where it's needed most," he says. "The death of a loved one can be one of the most traumatic things a person can face. We can offer families true compassion at their time of grief."

The Salvation Army National Vision Statement reads: Wherever there is hardship or injustice, Salvos will live, love and fight alongside others to transform Australia one life at a time, with the love of Jesus. Salvos Funerals fits the statement like a glove, coming alongside people during their hardship; living and loving, with its partner services, each individual and family through the remembrance of their loved one.

The service fights injustice by injecting all profits into the broader work of The Salvation Army in the community, including homelessness services, rehabilitation programs and emergency relief for people affected by disasters.

"We can't take away the sadness of grief," says Malcolm, "but our aim is to help people grieve and provide a funeral that is a thoughtful blend of remembrance, celebration and mourning."

By offering transparent and affordable funerals, Salvos Funerals also helps to alleviate the distress and fear of the funeral process.
Christian aspect
Retired Salvation Army officer, Major Dorothy Hosking, says Salvos Funerals was a natural choice for her sister, Major Joyce Cathcart, when she discovered she had lung cancer and didn't have much longer to live.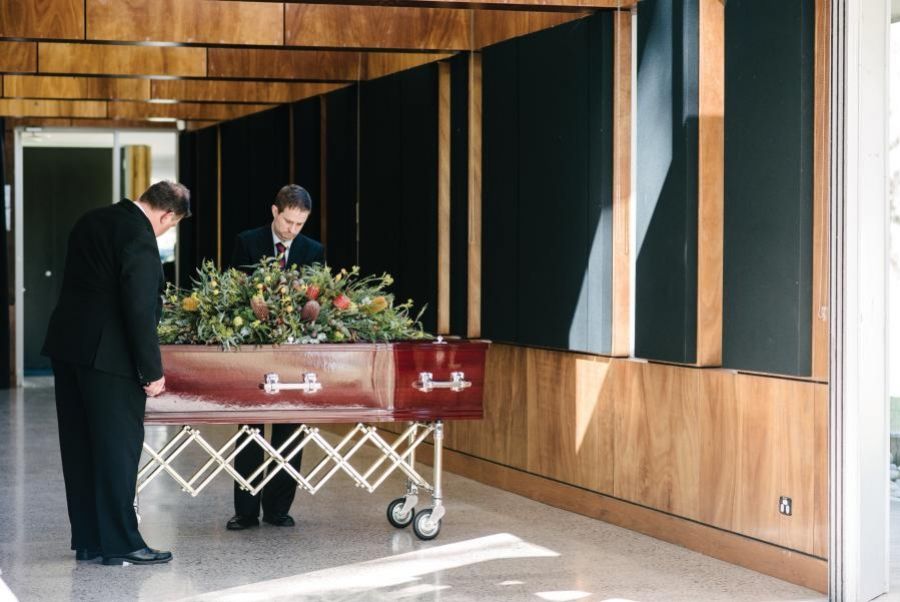 Malcolm visited Joyce in her nursing home and listened to her wishes. "He didn't come along wanting to sell things and push anything like that,"says Dorothy. "He just guided us through."

Dorothy was also grateful for the Christian aspect of Salvos Funerals, with Malcolm able to pray with Joyce during his visit: "You wouldn't get that from another service."

When Joyce was promoted to glory, Dorothy said the funeral process was stress-free and flowed smoothly. Everything was looked after, even the extra things that they requested, including doves. "Steve [Major Steve Briggs] said a few words, that the doves signify the spirit going," says Dorothy. "When the cage was opened, you've got no idea how fast those doves went. It gave the impression that the spirit had flown, it was free."

Despite being a very small start-up enterprise, Salvos Funerals has been trusted by more than 400 families to facilitate their loved ones' funerals.

Malcolm says they work closely with trusted service providers to prepare those who have passed away for burial or cremation. This keeps Salvos Funerals' business model free from needing to own property, such as funeral parlours, or infrastructure, like hearses. They also partner with Salvation Army officers, as well as other mission expressions, to offer additional or ongoing support to families who want it.

Reflecting God's love
Major Darrell Slater, a Salvation Army chaplain, has performed dozens of funeral services with Salvos Funerals. He says it's an absolute privilege and tries to be available for every request. "It's an amazing opportunity to be in a ministry with people who are vulnerable, hurting, sometimes absolutely angry, and it's a privilege to be there for them.

"A lot of people just feel all alone at that time of life, especially if it's a spouse who's died. It's wonderful to be able to be there and reflect God's love to them. It is a privilege to be with them at the start of the path of working through the grief that they're going to continue to experience for a while to come."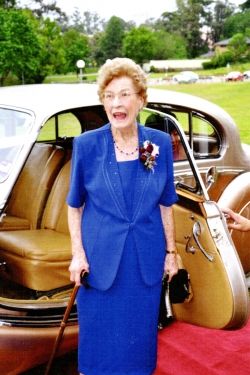 Betty Tyas's funeral service was organised by Salvos Funerals.

While Gayle Hardiman and her family didn't need a Salvation Army officer to officiate their funeral, she says the extra lengths Salvos Funerals staff went to, making everything perfect for her mother's send-off, was outstanding.

"There were so many little things, which I'll share with you. At one stage in the hospital, mum's hands swelled up so much that she had to take her wedding ring off and that was something she didn't want to do ... she wanted to be buried with the wedding ring on."

So Malcolm met Gayle at the mortician after Betty had passed away and personally went to check that the ring had been placed on her finger. He also met her there again at another time when she had chosen and prepared her mother's outfit for burial, and delivered it to the mortician, making sure that Betty looked her best.
Not everything went to plan on the actual day of her mother's burial, with heavy rain and slow traffic conditions delaying the transportation of the flowers that were ordered to sit on top of the burial casket in the hearse.
"We were beginning to get nervous that they would not arrive in time to have my mum transported for the Committal Service but the whole time Mal Pittendrigh kept encouraging us that all would be well and that they would overcome this delay, which they did," says Gayle.
"That was all hard stuff. When you're mourning the loss of someone who has been in your life for a long, long time. But it was made easier by the care and love – and there was no pressure – it was just the gentle caring way of Salvos Funerals."

Gayle says her family was so impressed with Salvos Funerals that they engaged the service when her uncle passed away just six weeks later.

Malcolm says there are plans to expand the mission enterprise, but with Salvos Funerals already one of the fastest start-ups in the country, he says it will be a staggered process. To find out more about Salvos Funerals: salvosfunerals.com.au