Sharon Callister reflects on the end of a 10-year chapter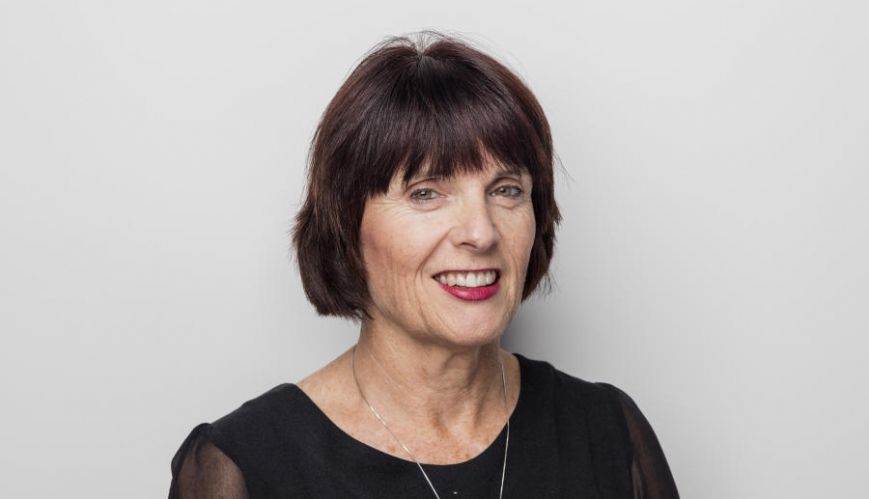 Sharon Callister reflects on the end of a 10-year chapter
23 February 2018
When Sharon Callister celebrated her 10-year-anniversary as Chief Executive Officer of The Salvation Army's Aged Care Plus this month, it led to a time of reflection. She speaks with others.org.au about her decision to resign from the role.

What factors led to your decision, and what does the immediate future hold?

Sharon: When I had my 10-year anniversary, I really reflected on what we had done and what the team had achieved. I am feeling so proud in a humble way. I feel that I've been so privileged and fortunate for the past 10 years to lead the team, but it's a long time to be in one role. I thought it's probably time to step aside now. I think that I'm being called to do something else. I don't know what that is yet, I genuinely do not know. I don't have a new job to go to. I'm going to take a big rest and then spend some time really considering it, praying, reflecting, all of those things, and then deciding.

There's been real transformation at Aged Care Plus over those 10 years. Do you feel that your work here is done?

Sharon: In aged care, in The Salvation Army, in any Christian movement, your work is never done. But I do feel that Aged Care Plus is in a very strong position and there is so much that we have achieved. If you look at our missional work, our walkathons, our chaplaincy programs in our centres, it's just awesome all of the things we have done. Financially, we are strong and sustainable, we are getting awards internationally and nationally for the care that we are providing and the organisation that we run. It's pretty amazing and it's pretty humbling. So, I really feel that we are in a very strong position and if I'm going to go it's good to know that we're in a really strong position and that the organisation can go from strength to strength now that we have such solid foundations and such a great team.

You're a passionate athlete, having completed several marathons and ultra-marathons. Do you think you might train for a new marathon? 


Sharon: Of course! I'm actually seriously considering doing a full Ironman event in June. Why wouldn't I? It's just so inspiring when you see other women out there doing amazing things and Ironman has always been in the back of my mind, but I've never had the time to train for it properly and this break will give me the chance to do that. (Sharon is pictured right with Major Annette West)

You have been an inspiration yourself to many women around you. What do you hope you have been able to pass on to other women during your time at The Salvation Army?

Sharon: I hope that I've passed on to them that the biggest thing that they need is confidence in themselves. I've spent a lot of time with different women and really tried to instil in them passion and self-belief and confidence. I have been really shocked, but nicely shocked, with the hundreds of messages that I've received [since resigning] and a lot of them were from women saying that I've inspired them, that they've done things that maybe they wouldn't have done before and that almost makes me cry, I can't believe it.
It all comes back to the fact that if we see other women doing successful things then it spreads and that's the basis for the Aged Care Plus Hope and a Future project. My aim was for gender equality. Papua New Guinea is a very male-dominated society and we needed to have gender diversity and an equal balance [between male and female participants] because all of the kids are up there are disadvantaged, but I really wanted to reach out to the women. 

Over the years you've seen The Salvation Army move towards gender equality as well. You brought about the Women in Leadership forums in the Australia Eastern Territory and now we have a Gender Equity Committee. Do you feel like we are on the right track now? 

Sharon: The Salvation Army is definitely on the right track. I would encourage them to continue. I think there is more that has to be done; it's just the start. Absolutely if The Salvation Army is true to what it says it's going to do, then we should see more women promoted to key leadership positions and more development of women. I think it's a great start.

Any parting messages?

Sharon: Just that I feel so humbled. I'm really going to miss The Salvation Army. To me, The Salvation Army hasn't been my employer, it's been my family and this is the first time in my whole career that I can say that about an organisation that I've worked for. I've always felt extremely honoured and proud to be part of The Salvation Army and I just leave it with the most amazing feelings of respect and definitely sadness because it's always sad when you're closing a chapter. But I'm also excited about potentially what will happen in the next chapter.

Would you consider coming back to The Salvation Army in a new, different space?

Oh my gosh, what a big question that is! Look, who knows, I would never say never. I would never say never.


Sharon Callister finishes in her role as Aged Care Plus CEO today.


Read Colonel Geanette Seymour's tribute to Sharon Callister.