Sorrow and strength at Christmas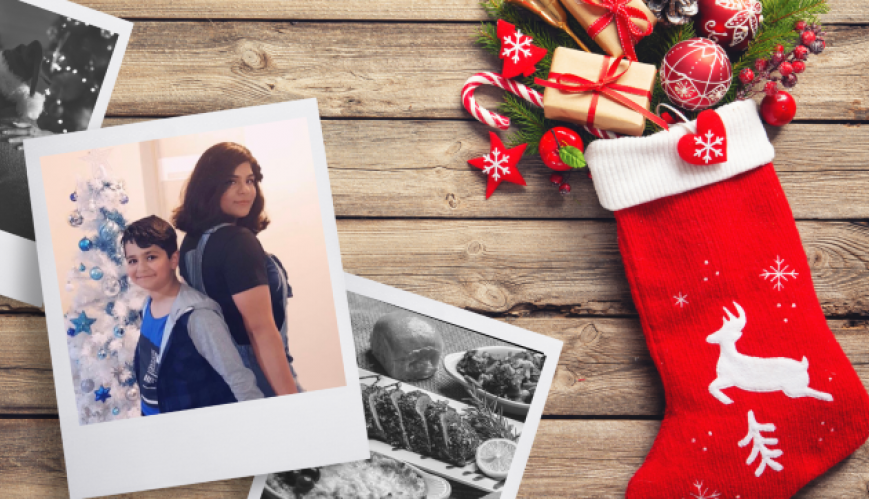 Sorrow and strength at Christmas
6 December 2021
Atena Kashani, 17, who came to Australia from Iran seven years ago, longs for the day when she can celebrate Christmas as an Australian citizen.
by Jessica Morris
As you set up your nativity scene, remember that two years after that extraordinary night in Bethlehem, the Christ Child and his parents fled to Egypt. It's easy to forget about this traumatic part of Jesus' life, but as the Saberi family knows, Christ is equally at home in hope as in sorrow. This is a tension 17-year-old Atena Kashani experiences daily as a child of God and an asylum seeker.
"My family [the Saberi family] and I came to Australia from Iran seven years ago. We spent one and a half months in detention and settled in Melbourne. We work and pay tax. But I know that people categorise us as refugees [and treat us differently]. We are like a barcode – and if that's what you are to people, then it's like you don't have a name," says Atena.
In many ways, Atena has flourished in Australia. She is a hardworking A+ student who dreams of studying law, and she is grateful to live in Melbourne on a Bridging Visa. But that's where the sorrow seeps in because, despite her best efforts, she lives in limbo. Her dreams of higher education are impossible without a scholarship or miraculous funding (Atena already works and studies five days a week). Her family can't return home because their lives are at risk, and she has hit the ceiling as an elite taekwondo athlete and can't represent Australia internationally.
Atena and her family know sorrow intimately, much as Christ did during his time on earth. And they felt this deeply when Atena's grandfather passed away in Iran last July. Yet, like Christ shows us, where there is pain, there is also miraculous hope.
"I think that we all found hope in Jesus when the priest was able to help us in our darkest time. Like when my grandfather passed away, he came and visited us twice a week, despite him being 40 minutes away from us," Atena reflects.
The Saberi family became Christians at their local Baptist church in 2019. Knowing Jesus added extra meaning to their yearly Christmas Eve celebrations, and it was around this time the family encountered The Salvation Army through their local Bunnings store. Atena's mother Fatemeh works there as a Production Team Member, and after striking up a conversation with a Salvo who was carolling with the brass band, she invited them over to her place for lunch. Hearing that she could help women in the region become employment-ready, Fatemeh began assisting The Salvation Army on Fridays.
This connected the family with Salvationist Kevin Amiri and the Combined Refugee Church Taskforce. And, in July, Atena's story was shared with the office of Alex Hawke, Minister for Immigration, Citizenship, Migrant Services and Multicultural Affairs. It was like the hope of God shone through – not just giving Atena's story purpose but paving the way for her entire community.
"When people hear stories from refugees and immigrants, it opens up doors. People know that this is a real-life situation, that it's not just something you can overhear in the news," she explains. The future is still uncertain for Atena and her family. Like Mary and Joseph, who made a home in Egypt until safe passage and certainty opened up to Nazareth, she longs for the day when she will celebrate Christmas as an Australian citizen. Yet, her faith is bound in an infallible hope – one that comes from the birth, death and resurrection of Christ. A God who was both a refugee and Saviour of the world