Taking a stand: Euthanasia and Assisted Suicide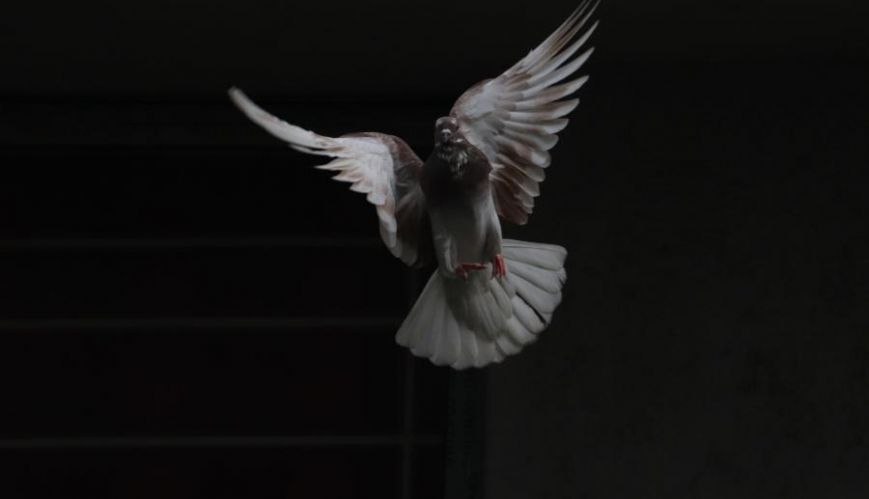 Taking a stand: Euthanasia and Assisted Suicide
28 August 2020
Photo: Ashish Thakur
EUTHANASIA AND ASSISTED SUICIDE 
– SALVATION ARMY STATEMENT OF POSITION
The Salvation Army believes strongly that all people deserve compassion and care in their suffering and dying. Euthanasia and assisted suicide should not, however, be considered acceptable responses. They undermine human dignity and are morally wrong. The Salvation Army believes, therefore, that euthanasia and assisted suicide should be illegal.
The Salvation Army's official statement of position on Euthanasia and Assisted Suicide is brief and unequivocal. At one time, such a statement may have been unnecessary. There was a time when few people thought it was ever right to cause the death of an innocent person on purpose. But times have changed. In Europe, North America, Australia and New Zealand, laws protecting the sanctity of human life have been overturned or are on the verge of being overturned.
For example, the law in Switzerland permits assisted suicide but not euthanasia. That means that under certain conditions, it is legal for a person to help another person drink a drug that will end their lives, but not legal for anyone to put a needle in another person's arm and inject a killing dose. The same is true in several states in the United States.
At present, Canada's law permits both assisted suicide and euthanasia so long as the person is mentally alert at the time, a Canadian resident and an adult. By contrast, the law permits patients as young as 12 to be euthanised in the Netherlands if the parents concur. And so on.
Legal differences aside, allowing for the acts of assisted suicide and euthanasia sends a message about the sanctity and dignity of human life. The Salvation Army International Positional Statement says we must not judge anyone's life to be not worth living – even those who are suffering horribly or are in the final stages of an incurable disease. It says we must not value people differentially on the basis of their age, gender, social status or ability to be social contributors. Equal dignity and sanctity of all human life are for The Salvation Army bedrock biblical principles.
Yet, as we articulate strong moral principles that oppose euthanasia, we should not ignore the social histories that have led to the acceptance of what the positional statement says is wrong. Why, we should ask, do people in very affluent countries with excellent health services ask to have their lives ended? And, why do citizens in peaceful democratic countries find causing the death of fellow citizens appealing? What better alternative have we to offer?
Any 'no' we utter needs to be coupled with an equally principled, caring 'yes'. We need to show that The Salvation Army is not only against bad practices, but it is for good ones. When it comes to end-of-life matters, what are the individual and social positives we advocate?
The International Positional Statement includes several positive 'Practical Responses'. The first three are:
1. It is important to communicate by word and deed to the sick, the elderly and the dying that they remain worthy of respect, that they are loved and will not be abandoned to their suffering.
2. Respect for the dignity of human life demands quality care for all persons at the end of their lives. The Salvation Army, therefore, promotes access to palliative services that provide holistic care (physical, emotional, psychological, social and spiritual) when there is no longer medical hope for a cure. Optimal pain control and the overall comfort of the individual should be the primary goals of this care.
3. Human beings exist in social relationships; what happens to one person has a deep impact on others too. It is important that support is extended to meet the complex needs of family, direct care providers and the wider social community who will grieve the loss of their loved one and friend.
For reflection
The International Positional Statement lists more ideas than the three we have published, but what is called for is deeper understanding and then action, not just longer lists. The personal reflections below begin to show what that might mean.
How can we meet people in our institutions in an appropriate way when, contrary to our convictions, they decide to end their lives through euthanasia or assisted suicide?

How can those who are vulnerable because of age, disability or illness be assured that they will not be abandoned?

What is it that people are afraid of when they fear the loss of dignity?

How can we educate ourselves better about death and dying?
Download the complete International Positional Statement on Euthanasia and Assisted Suicide at salvationarmy.org/isjc/ips
This series of articles was first published in The Officer magazine.