Taking the first step on the road to recovery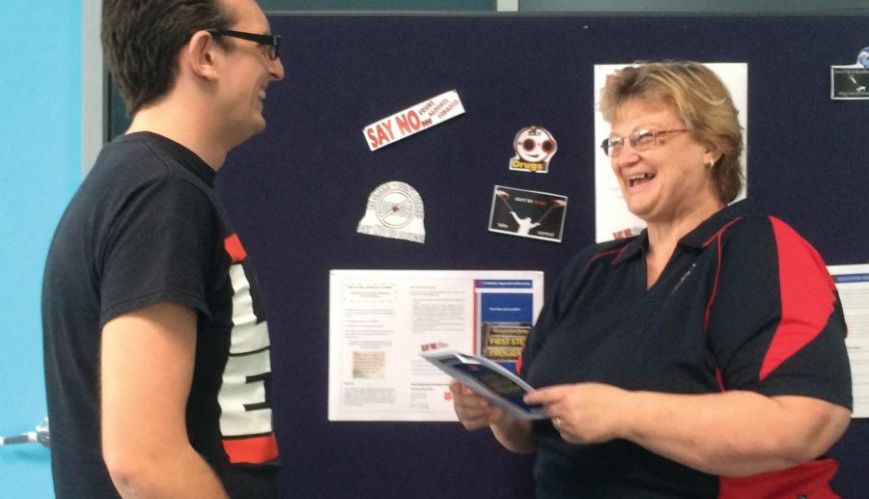 Taking the first step on the road to recovery
4 March 2020
Jenny Wayman runs the First Step Recovery program at Rockhampton Corps in Central Queensland.
By Simone Worthing
Jenny Wayman has a long history of working for the Salvos in social welfare, counselling, disaster relief, family stores and more.
Almost a decade ago, the Salvos asked her to work with Queensland Corrective Services, people in prison and on parole, and those battling with and recovering from addiction in the Central Queensland city of Rockhampton. Jenny took on the role, networking with others in the recovery and mental health sectors, and working to provide direction and support for her clients and their families.
"I quickly realised that these guys had nowhere to go after they completed an initial six-week recovery program, so God inspired me to start something at our church," she said.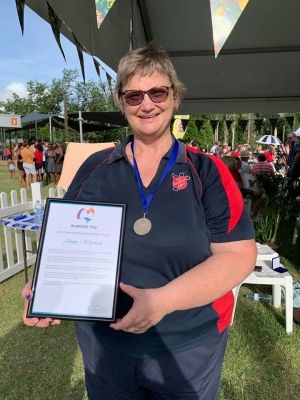 Jenny received an Australia Day Community Event/Initiative award in 2019 for her work.
"With help from the network, other contacts, the Salvos Capricorn Region Corps and participants, we developed a year-long program – First Step Recovery – based on the Salvos' Bridge Program and the Alcoholics Anonymous 12 Steps to lasting recovery," said Jenny.
"I like to see the positive, encourage participants to move beyond where they are, to improve their lifestyles, and to think about a different way of doing things.
"And people come. They come because it's community, it keeps them on track, and they learn more each time about their own or others' addiction and strategies for staying in recovery."
A small team of volunteers assists Jenny, including group co-facilitator Dave, who was one of the program's first participants. Anyone can attend the weekly group – all they have to do is to want recovery.
"We are trying to help people to see beyond their mistakes and problems and find the good in themselves," Jenny said. "Addiction hides their pain, problems and complex emotions, and we are encouraging participants to pull those out and work on them so they can manage them better and move on into a better life.
"The support of the group provides a safe place to share these issues and helps them get the help they need to move on. Some come and stay, others come and go. Even if they fall back into old ways, they are always welcome to come back to the group and start again.
"When they need us we are here."
Read about Gail's journey with the Rockhampton Corps First Steps program here.
* Article reprinted courtesy of War Cry magazine.