Time to just be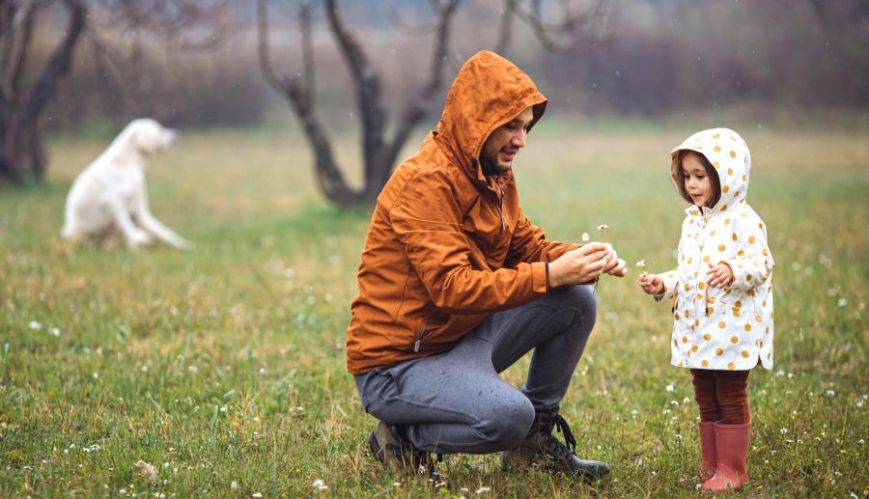 Time to just be
5 September 2021
Spending quality time with your children can be a rewarding experience.
By Dean Simpson
When my daughter was pre-school age, I would often take her to the shops with me to run some errands.
The short journey by car often involved heavy traffic and carpark chaos, so I preferred the 15-minute walk. The route took us along a winding path by a creek and through a nature reserve full of flowers before arriving at the shopping centre.
I always seemed to be in a hurry, so, hand-in-hand, we would make the journey in quick time, my poor daughter at a trot as I almost dragged her along. Sometimes, I'd lift her onto my shoulders to make it quicker. My aim was always to be back home within the hour.
Over time, my daughter started showing signs of reluctance to accompany me on my "quick trip to the shops". I asked her why. With a sagging head, she mumbled, "Because you're always in charge, and you don't let me pick daisies on the way."
My next trip to the shops was on a Saturday. I had time. So, I decided to allow my daughter to be "in charge" and perhaps pick some daisies on the way.
So off we set. If I'd recorded the route on a GPS tracker, it would have looked like a plate of spaghetti. My daughter delighted in exploring every form of flora and fauna along the way, meticulously picking dozens of daisies before sitting contently on a bed of clover and making a daisy chain. She then followed a trail of ants on her hands and knees, chased numerous butterflies, waded into the creek up to her knees to watch tadpoles go about their business and said a sweet hello to every passer-by. She generally soaked up every nuance and experience that the path offered, and time was irrelevant.
We finally made it to the shops. I carried out my list of errands, and then the return journey followed the same meandering pattern. The whole exercise took four hours.
Connection
But it was the most precious four hours of my life. To see my busy little daughter in her element – exploring anything and everything that caught her eye – was an endearing experience I'll never forget. And we chatted. She told me about her little life – her play-friends, her joys, her sorrows, what she was reading, what food she liked and didn't like, how she was coping with her new little brother.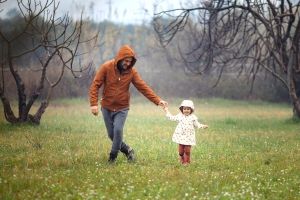 Over those four hours, I realised that I connected with my four-year-old daughter as I had never connected before. All because I gave her time to be. Just to be. That memorable journey set the pattern for a relationship with my daughter throughout her childhood.
In the Bible, in Proverbs chapter 22, verse 6, it says, "Direct your children onto the right path, and when they are older, they will not leave it."
As a father with a strong faith in God, I learned early that I would play a vital role in how my children saw the world and understood right from wrong. Spending quality time and building a solid relationship based on biblical principles was part of that.
When she was born, I couldn't know what challenges and experiences my daughter would face on the path of life, and I couldn't control how she acted. But one thing I could do was start her on that path and trust that she will not turn from it.
My daughter is now 19. Every now and then, we hang out. Just hang out. Sometimes it's at the beach. Sometimes it's a walk or a cafe. Sometimes it's simply watching our favourite TV show, Ambulance. And we chat. And she tells me about her friends, her joys, her sorrows ...
Perhaps the greatest satisfaction is watching my daughter build a similar model into her life. Her 'love language' is gift-giving, and one of her attributes is giving time to others.
As a dad, I'm hoping I have directed my daughter onto the right path and, with God's guidance, she will not leave it.
Dean Simpson is part of the Communications team for The Salvation Army Australia.