Water of life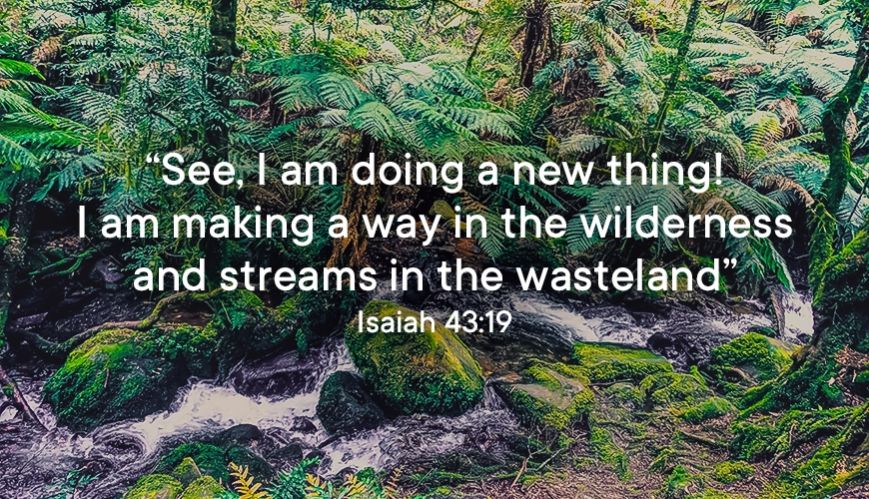 Water of life
26 December 2021
By Jo-Anne Brown
Water is one of the most amazing substances in the world, if not the most amazing. The wonders of water caused St Francis of Assisi to cry out: "All praise be yours, my God, through Sister Water, so useful, humble, precious, pure."
Water, a colourless and shapeless substance, expresses itself in many ways: as a river, puddle, ocean, rain, tears, ice, steam, and liquid. It has endless shapes and forms – it can flow or be frozen, be living or stagnant, fresh or brackish. It can delight or terrify, be gentle or powerful, sweep you off your feet, or gently soothe tired feet.
Without water, human beings and all other created life in this world would perish. As human beings, our bodies consist mostly of water, and our brains are about 70 per cent water. We are formed in the womb in water and burst into life outside the womb when those waters break.
Water is essential to life – without it, nothing can grow, and we need it for many of the daily necessities of life, such as cooking, cleaning, and bathing. Most of us living in Australia would have experienced both flood and drought, would have known what it is like to be desperately thirsty, and would know the incredible healing as well as the destructive power of water. Water can bring life to tiny seeds planted in soil and erode mountains and coastlines given enough time. Water has been found in the heart of granite stones that are 400 million years old!
There is something ancient and yet renewing about water. Water has been used in religious practices worldwide and through the ages. It is a powerful and significant metaphor and speaks to us of life, hope, renewal, transformation, and refreshment. Its symbolism draws people ever nearer to the sacred, to mystery, and to healing power. The prophets of the Old Testament proclaimed God's promises to cause streams to flow in desert places. John, of Revelation, holds out the promise of all thirst one day being quenched through the river of life flowing from the throne of God.
It is no wonder then that Jesus spoke with such conviction and passion when he called people to come and drink from the living water he had to offer (John 7). The people who Jesus spoke to would have been well acquainted with thirst and the danger of being too long without water. His conversation with the woman at well in Samaria (John 4) highlights the importance of a regular supply of drinkable water.
When Jesus speaks of the living water he offers, he is tapping into the deep longing, the desperate thirst, we humans have for connection with God and the life, hope, and refreshment that comes with connecting intimately with God. Reflect for a moment on how you experience water: from wells, springs, fountains, rivers, lakes, the ebb and flow of ocean tides, a simple glass of water from the kitchen tap, or washing your hands in running water. Think of a time when you were hot and thirsty, and all you longed for was cold, clean water.
"All who will, come and drink, drink freely of the Water of Life!" (Revelation 22:17).
What might God be saying to you as you reflect on the element of water?
"He will continually restore strength to you, so you will flourish like a well-watered garden and like an ever-flowing, trustworthy spring of blessing" Isaiah 58:11).
Major Jo-Anne Brown is a retired Salvos officer in Queensland.