Tribute - Evelyn Rigley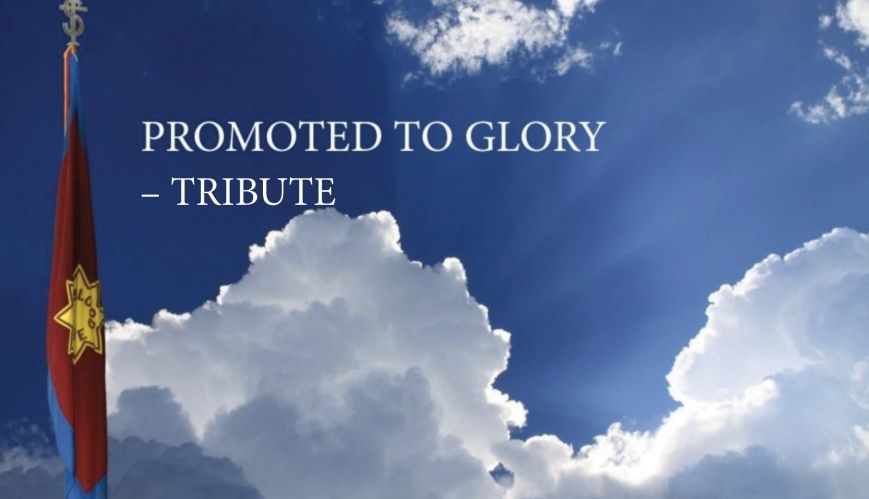 Tribute - Evelyn Rigley
Lieut-Colonel Evelyn Jean Rigley was called home from Hermitage Aged Care Home in Ellenbrook, Perth, to her eternal reward on Sunday 24 October 2021. Evelyn was aged 91, serving faithfully as a Salvation Army officer for 68 years.
Evelyn Jean Forbes was born in Victoria on 3 December 1929, the third daughter of Colonels Wallace and Dorothy Forbes, and after completing her schooling, worked as a stenographer. Evelyn married Peter Edwin Rigley on 27 October 1951, and together they entered Officer Training College from their home corps of Malvern on the 25 March 1952 in the Intercessors session.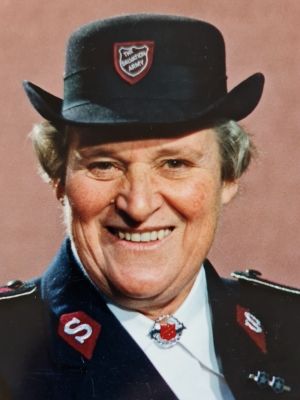 Following their commissioning in 1953, their 40 years of service together took them to every state of the former Australian Southern Territory. Twenty-four years were spent as corps officers at West Preston, West Brunswick, Ulverstone, Prospect, Geelong Central, South Melbourne, Floreat Park, Maylands, and Norwood Corps, and then four years as divisional youth secretaries for the East Melbourne/Gippsland Division, before two years commanding Darwin Corps while setting up the regional command structure of the Northern Territory.
In 1981, Evelyn and Peter were appointed as divisional leaders to the Western Australia Division, and in 1983, as divisional leaders to the Eastern Victoria Division, with Evelyn serving in these appointments as the Director for Women's Organisations and Divisional Home League Secretary. In 1987, Evelyn moved into the role of Assistant Territorial Home League Secretary and then, in 1991, Territorial League of Mercy Secretary. Evelyn and Peter entered retirement on 14 January 1993.
Following their retirement, Evelyn and Peter soldiered at the Camberwell Corps. Peter was promoted to glory in 2005, and Evelyn moved to live in Ellenbrook, Western Australia in 2013.
Evelyn and Peter were blessed with five children – Douglas, Peter, Graeme, Ruth, and Jeanette. Equally loved were their chosen partners – Myriam, Denise, Karyn, Grady, and Andrew.
Our love and prayers, along with our heartfelt sympathy, surround Evelyn's children, grandchildren, and great grandchildren.