Tribute - Phyllis Hughes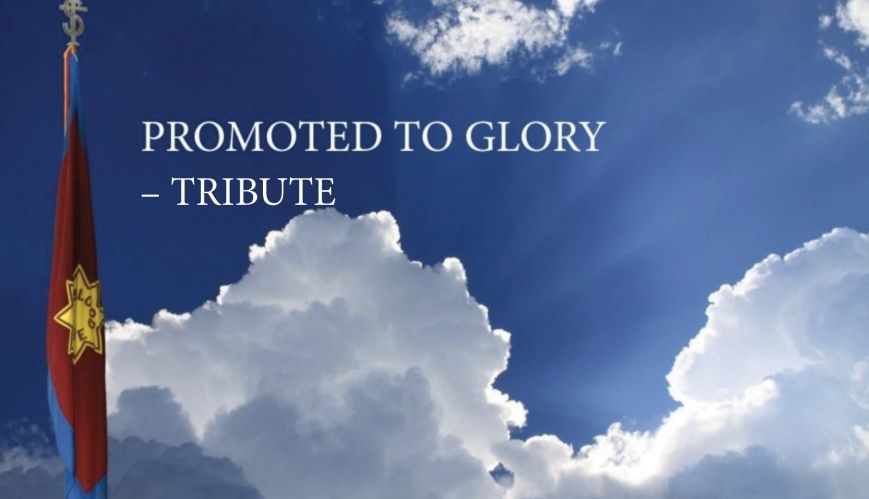 Tribute - Phyllis Hughes
Major Phyllis Hughes was promoted to glory on Wednesday 1 December 2021. Phyllis entered her eternal reward with her Lord after a long battle with dementia. Phyllis was 92, having been a faithful officer for 69 years, 10 months and 15 days.
Phyllis Irene Frances Hazell was born at Concord Hospital in Sydney on 28 July 1929. She entered the Officer Training College from her home corps of Manly on 13 March 1951 in the Ambassadors session. Following her commissioning on 17 January 1952, she was appointed as assistant corps officer at Yass (NSW).
Phyllis married Alan Hughes on 10 January 1953 and they were blessed with six children – Garry (dec.), Wayne (dec.), Frances, Wendy, Gregory, and Derek. They served as corps officers throughout NSW at Singleton, Mullumbimby, Narrabri, Grafton, Lambton, Kempsey, Thornleigh, Burwood, and Cardiff. In 1974, they took up roles in Court Prison ministries.
In January 1980, they were appointed overseas to Papua New Guinea and Solomon Islands Territory where they managed the Koki Hostel and were corps officers at Koki Corps. After returning from Papua New Guinea, Phyllis was appointed as the manager of the women's refuge at La Perouse in Sydney This was followed by various social roles including the Welfare Department in Sydney and a return to court and prison work, this time in Queensland.
Following their retirement on 1 March 1994, Phyllis and Alan took on various acting roles in both social and field work, including Moonyah Rehabilitation Centre and Caboolture Corps in Queensland. When not travelling, they soldiered at Caloundra Corps on the Sunshine Coast, taking an active role in leading Bible studies and ministering in the community. Alan was promoted to glory in 2020.
Our love and prayers, along with our heartfelt sympathy, cover and surround Phyllis's surviving children, Frances, Wendy, Greg, and Derek; her grandchildren, Carolyn, Timothy, Ben, Rachal, Sarah, Troy, Melissa, Ashleigh, Katherine, Emma, Caitlin, Christopher, Meagan, Liam, Brittany and great grandchildren.
Her master said to her, 'Well done, good and faithful servant. You have been faithful. Enter into the joy of your master.' (Matthew 25:23).