Tribute - Rosemary Haines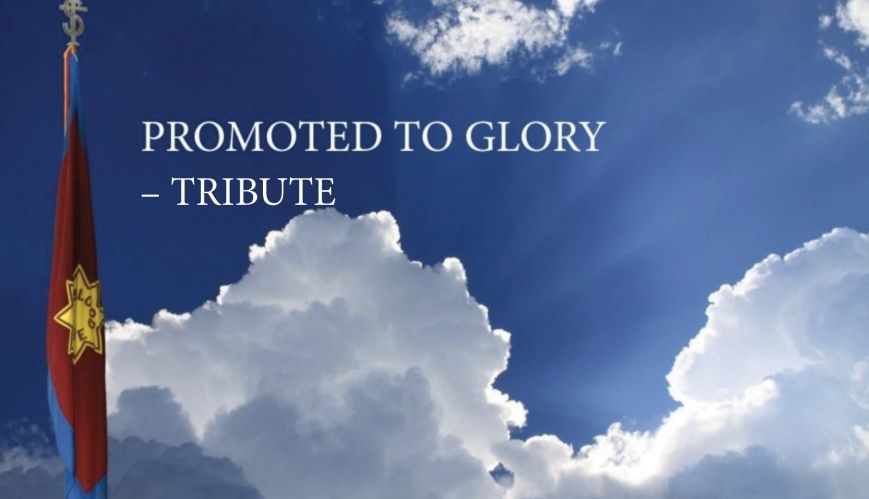 Tribute - Rosemary Haines
Major Rosemary Haines was promoted to glory on Friday 22 July 2022. Rosemary entered her eternal reward at the age of 86, walking home with Jesus after faithfully serving as an officer for more than 63 years.
Rosemary Joyce Haines was born on 3 July 1936 at Mount Gambier. On 11 March 1958, she entered The Salvation Army Training College from her home corps in Mount Gambier as a cadet in the Courageous session. Following her commissioning on 12 January 1959, Lieutenant Rosemary was appointed Assistant Officer at Kilburn Corps (SA).
For Rosemary, many appointments followed. In 1960, she was appointed Assistant Officer Little Bourke Street Corps and later that year she went to the training college as Secretary to the Candidate's Secretary, Australia Southern Territory. In 1962, she was given the additional appointment of Home and Health Officer at the training college. In February 1965, Rosemary sailed for Pakistan and served in that country for 22 fulfilling years, 14 of these as Secretary to the Territorial Commander.
In 1968, she was privileged to attend the International Training College for Officers. Between May 1975 and December 1979, she served first as Additional Superintendent Joyland Children's Home and then as Social Secretary (Punjab) and Superintendent Joyland Children's Home, Lahore. In 1980, she became the Territorial Social Secretary, Pakistan Territory. These were life-changing years as Rosemary witnessed close-up the reality of extreme poverty, saw God touching the lives of destitute children and experienced his unlimited grace for any and every situation.
On returning to Australia in August 1987, Rosemary took up her appointment as Secretary to the Territorial Commander, Australia Southern Territory. In 1991, her appointment was Secretary for Home League and Women's Ministries, followed in 1993 as Assistant Secretary for Personnel Administration before entering honourable retirement on 1 February 1997.
In retirement, Rosemary continued to serve her Lord at the Ingle Farm Corps, where her positive and encouraging personality became an asset to the pastoral team. She enjoyed singing and served for many years as Songster Sergeant. She also formed and conducted the Home League Singers. Illness eventually curtailed her service, but she always enjoyed fellowship visits from friends and relatives.
Our love and prayers, along with our heartfelt sympathy, cover and surround her brother Don, his wife Gwen, her niece and nephews, and their families.
"Her master said to her, 'Well done, good and faithful servant.
You have been faithful ... Enter into the joy of your master"
(Matthew 25:23)