Tribute - Roy Tabrett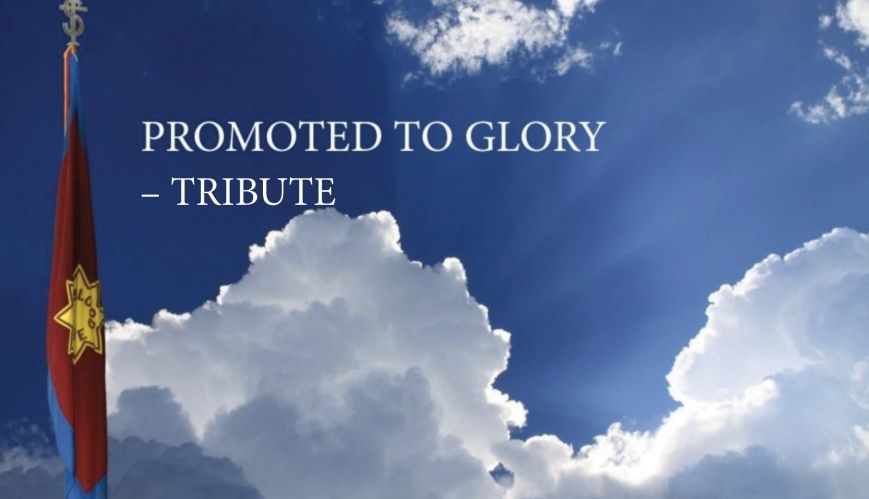 Tribute - Roy Tabrett
Auxiliary-Captain Roy Tabrett was promoted to glory on Tuesday 24 May 2022, aged 89. Roy entered his heavenly home with his Lord after faithfully serving as an officer for more than 34 years.
Roy was born on 13 May 1933 in Hastings, Kent, England. He married Rosemary Passfield in England in 1956, came to Australia in 1965, and they were blessed with five children – Lesley, Martin, Elizabeth, Alison and Andrew.
Roy and Rosemary entered officership as auxiliary-captains from Newnham, Tasmania, and were appointed to Bridgewater Corps, Tasmania. Rosemary was promoted to glory on 19 February 1997.
Roy remarried Pat Jovi in 1998 and was with Roy for 10 years. Pat was promoted to glory in June 2008. Roy then remarried Judy Aulick in 2009 and was with Roy right until the end.
Roy served in many appointments in his officership. In 1988-1991 Roy was appointed as the Corp Officer to Bridgewater Corps (Tas); 1991-1993 as Corps Officer at Queenstown (Tas); 1993-1995 as Assistant Manager to the Harry Hunter Centre (WA); 1995-1997 as Corps Officer to Narrogin Corps (WA); 1997-1998 as Corps Officer of Bridgewater Corps (Tas).
Roy entered retirement in 1998 but came back into the ministry as manager of Launceston Family Support Services centre for the year 1999.
Roy finally retired on 13 December 1999. In retirement, Roy was involved in many tasks at the New Norfolk Corp, including conducting Sunday meetings, preparing the weekly newsletter and playing the organ. He was also actively involved with the Claremont Rotary Club.
Our love and prayers, along with our heartfelt sympathy, covers and surrounds Judy, Roy's wife and his children, Lesley and Malcolm, Martin and Sue, Elizabeth and Michael, Alison, and Andrew and Kelly and their families.
"Her master said to her, 'Well done, good and faithful servant.
You have been faithful ... Enter into the joy of your master"
(Matthew 25:23)