Tribute - Rusty Adams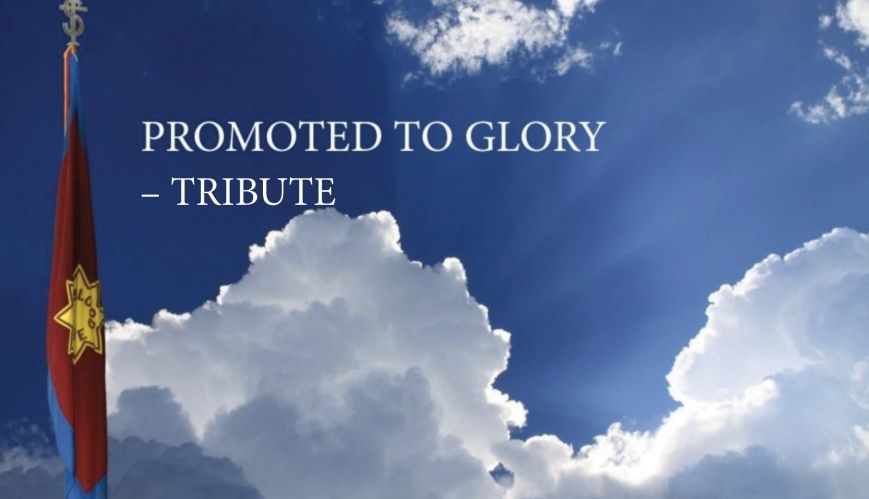 Tribute - Rusty Adams
Lieut-Colonel Rusty Adams was promoted to glory on Sunday afternoon 14 November 2021, aged 90. Rusty took Jesus' hand and walked the road to join the love of his life, Elizabeth. They are now enjoying fellowship together in their heavenly home with Jesus.
Russell (Rusty) Sidney Adams was born on 29 October 1931 in London, England. He married Elizabeth on 25 November 1950. Migrating from England in 1959, Rusty and Elizabeth, with their young family, soldiered at the Bendigo Corps in Northern Victoria, serving as local officers and divisional envoys. In 1961, they took command of the Collingwood Corps, prior to entering Officer Training College in 1962, in the Servants of Christ session. Having spent their out-training at Maidstone Corps, they took oversight of this corps during their second year of training.
Following their commissioning, Elizabeth and Rusty shared in ministry over the years in varied appointments including eight years of corps appointments in Tasmania. Firstly, at Ulverstone then a new corps plant at Howrah before a term at Burnie. Victorian corps appointments included Ferntree Gully, Mooroolbark, and Northcote, followed by a transfer to Floreat Park Corps in Western Australia. The year 1981 brought a change of work for Rusty and Elizabeth in youth and children's work in South Australia. The emphasis of their youth ministry was on leadership training and discipleship, with a bias towards leadership in the Army.
Leadership of the Camberwell Corps preceded Rusty's next appointment, which commenced a series of administrative appointments as a church growth coordinator, Territorial Youth and Candidates Secretary, Divisional Commander of North Victoria Division, and then Assistant Territorial Secretary for Personnel/Candidates being his final appointment before retirement.
Lieut-Colonels Rusty and Elizabeth entered retirement on 8 January 1997. From that time, they soldiered at Waverley Temple and remained active in ministry.
Our love and prayers along with our heartfelt sympathy covers Major Mim Adams, Jacci and Kevin Ames, Rob Adams, John and Wendy Adams, and their families today.
His master said to him, 'Well done, good and faithful servant. You have been faithful ... Enter into the joy of your master.' (Matthew 25:23).