You are here:
Home › Global Focus › Army Wins Finnish Award For Film On Loneliness
Army wins Finnish award for film on loneliness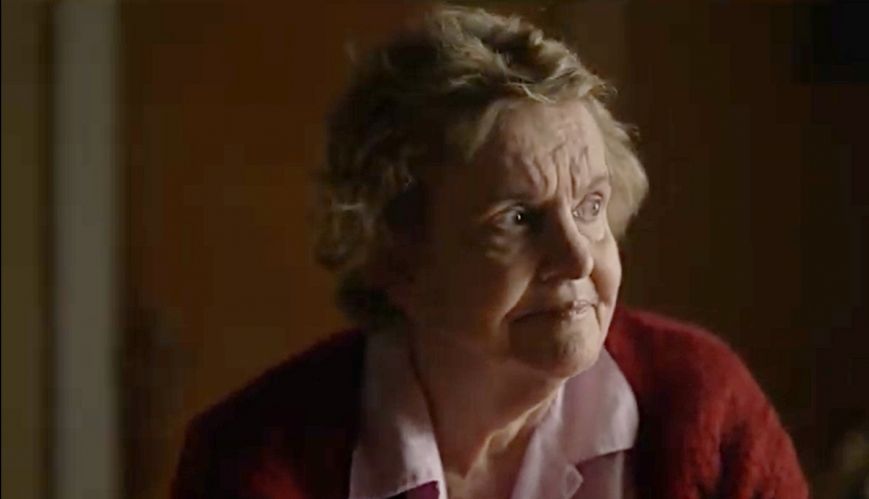 Army wins Finnish award for film on loneliness
The Salvation Army's advertisement is about loneliness and the longing for love.
By Darryl Whitecross*
A short promotional film on loneliness commissioned by The Salvation Army in Finland has won a prominent cinema chain's Best Cinema Advertisement of the Year award.
The awards, run by the country's largest cinema chain, Finnkino, are voted for by thousands of Finnish movie-goers.
The Salvation Army's head of marketing and corporate relations for Finland, Anne Fredriksson, said the film was about loneliness and the longing for love, particularly among the elderly "when there is no one to hold their hand".
"It is great that the subject touched Finns so much," Anne said. "It has strengthened our confidence in a strong story that donors can identify with. The loneliness and ill-treatment of the elderly in nursing homes was much discussed in the media at the time."
The film, Help People: Love of Life, was produced by Helsinki-based advertising agency Make It Simple and shows moments of a couple's life from youth through to old age, including marriage, children and times of poor health and loneliness with an older woman, having just lost her husband, sitting alone, looking out the window to the many memories made in the front yard of the family home.
Anne said the Army was grateful to Make it Simple, Otto Production and director Markus Virpiö, "whose goodwill made the film a reality".
She said the pre-competition jury described the dialogue-free clip as "striking" and was designed to remind the viewer that "no one must be left alone", which was the campaign slogan.
Finnkino said that, among the hundreds of entrants, the Army's film stood out, with many comments from the public having described it as "touching".
Anne said the film had been highly effective, generating a spike in donations and website hits during the campaign. The money is to be used to support the Army's ongoing work with the elderly in Finland.
"The film was part of our Help your Fellow Man collection during 2019 when the Army [for the first time] collected over two million euros (about $A3.2 million)," Anne said.
Help People: Love of Life was directed by Markus Virpiö and produced by Risto Nikkilä with assistance from Jarkko Tuuri (Creative Director) and Pia Eiro (Account Director) from Make it Simple. Anne said the film was produced over two months mid-last year using actors from an amateur theatre company.
*Written by Darryl Whitecross from a report by Finland and Estonia Territory and interview with Anne Fredricksson. Images: screenshots from the video.