You are here:
Home › Global Focus › Australian Front Line Workers Helping To Change Lives
Australian front-line workers helping to change lives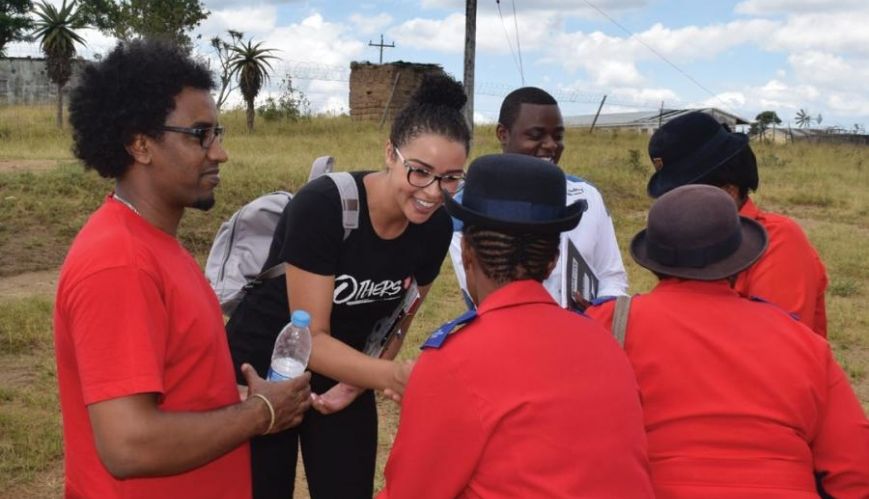 Australian front-line workers helping to change lives
Naomi Thompson, Salvation Army International Development project coordinator, works with local and overseas partners to help find local solutions to issues of poverty.
Connor McBride and Naomi Thompson are Salvation Army International Development (SAID) project coordinators. They are passionate about reducing inequality and making the world a better place.
"Our world has enough resources for everyone to have their basic human rights [met], yet due to inequality, this isn't the case," says Connor, who oversees initiatives including income-generating, anti-human trafficking and women's empowerment projects in east Africa.
"I believe our world can work in a way that is good for everyone, not just those with more power or privilege ... [but] the goal of no poverty requires the involvement and partnership of many stakeholders."
Authentic involvement from the people in the countries in which SAID operates is essential to transforming lives. This involves partnership with, and input from, community leaders, village elders, local government agencies, other local not-for-profit charities, schoolteachers and members of the community.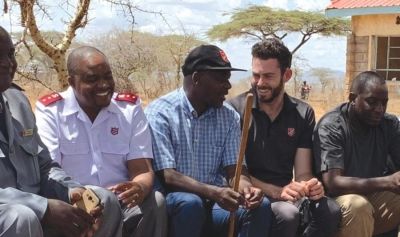 Connor (2nd from right) works mainly in East Africa.
Connor and Naomi, and other project officers around the world, are also stewards of kind and generous donors and supporters. They seek to work alongside overseas partners and uncover how best to serve a community's needs.
As SAID works toward a goal of empowering vulnerable people and eliminating poverty, Connor is particularly inspired by Nancy¹. Nancy is a teacher who runs her school's Rights of Children Club as part of The Salvation Army's anti-trafficking SIMBA project in Kenya.
"She has so much passion and expertise for educating children living with disabilities," says Connor. "Meeting people like Nancy is a great reminder that her partnership in this project is so incredibly valuable."
Naomi, who oversees Farming God's Way in Malawi and the South Africa WASH (Water, Sanitation and Hygiene) project among others, agrees: "I always look forward to seeing my partners and having the opportunity to learn from them. Visiting the communities in which the project is being implemented and seeing their ability to be creative and work in a collaborative manner reminds me of what it means to be human."
Valuable partnerships with overseas communities help Connor and Naomi successfully find local solutions to issues of poverty.
Consider the fact that globally, at least two billion people use a drinking water source contaminated with faeces (WHO, 2019)². While building a toilet or a water pump is the start of the solution, it is not the whole picture.
In certain communities, a WASH project first involves addressing the distance at which the clean water is located, as a long walk reduces the time a child spends at school.
Perhaps a community already has water and toilets, yet requires hygiene education or maintenance training. Maybe girls need sanitary hygiene facilities or a community has people with disabilities and requires accessible toilets. The WASH project can adapt to meet some or all of these needs.
"It's not enough to just build a toilet," says Naomi. "The realities of life in the countries in which we work are complex ... we have to be constantly thinking of new ways to be flexible, adaptive and responsive. It can sometimes leave us a little frustrated, as at times we want
to be able to move quickly to alleviate immediate suffering. But that's often not what is best in the long term and what will have the most impact."
This article first appeared in the Spring 2019 SAID newsletter. Click here to access the SAID site and additional information.
¹ Name changed
² www.who.int/en/news-room/fact-sheets/detail/ drinking-water