You are here:
Home › Global Focus › Day Of Prayer And Action Against Human Trafficking
Day of prayer and action against human trafficking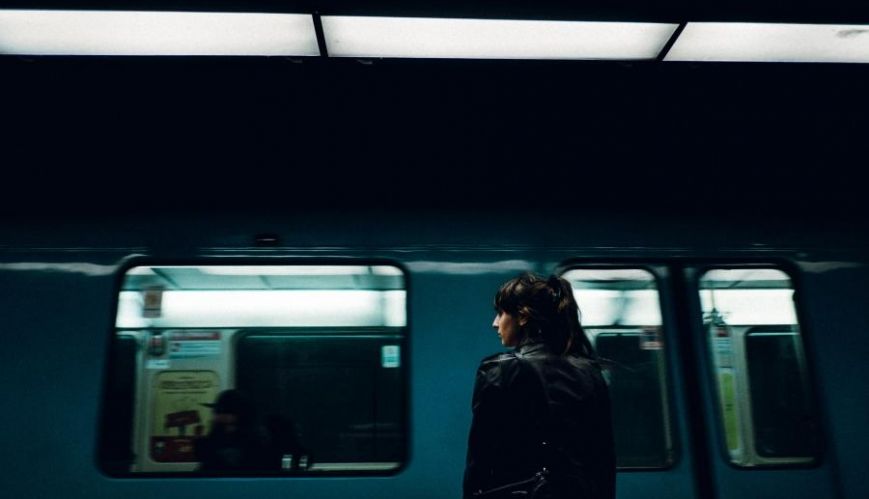 Day of prayer and action against human trafficking
Human trafficking is a horrendous global crime that exploits and enslaves millions of people around the world. Photo: Maxime Caron on Unsplash
IHQ Report
The Salvation Army International Day of Prayer for Victims of Human Trafficking – an annual day set aside for worship, prayer and action surrounding this worldwide issue – will be held on Sunday 22 September. 
Salvation Army corps globally will unite in raising awareness about human trafficking and modern slavery and to show compassion for men, women and children who are exploited around the world.
Colonel Janet Munn, Director of The Salvation Army International Social Justice Commission (ISJC) in New York said there was a biblical mandate for the Army's stance on the issue.
"Jesus claimed as his own the words recorded centuries prior in Isaiah 61 – 'to proclaim freedom for the captives and release from darkness for the prisoners'," she said.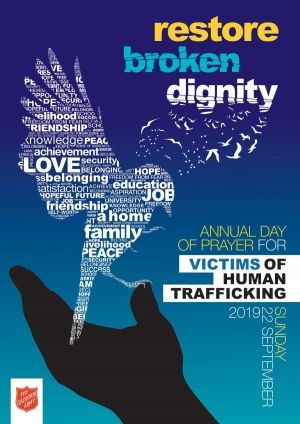 The official poster for this year's Day of Prayer.
"Today there are multitudes of captives, enslaved through human trafficking. On Sunday 22 September, please join in with The Salvation Army's annual Day of Prayer for Victims of Human Trafficking. In so doing, we participate in the work of Christ in opposing injustice in any form."
The USA Southern Territory, in conjunction with the ISJC, has compiled resources to support this year's event. Assets include suggested prayers, Bible readings, sermon starters, biblical reflections and songs to underscore the theme. 
The Day of Prayer has been intentionally planned to engage churches and communities in tangible action against trafficking. The resource guide foreword reads: "Through the annual Day of Prayer, corps will make commitments to take action to prevent human trafficking and exploitation in our local and global communities and to care for victims of this crime. Together, we can stop trafficking and bring God's good news of freedom for the oppressed."
Noting that trafficking is "not just something that happens 'over there'", the resource guide states that "it affects every country in the world in some way, and it can trap anyone – male or female, child or adult, rich or poor. Its victims cross racial, ethnic, geographic, economic, and educational backgrounds."
The guide continues that trafficking is "a criminal system based on greed, control and power. In whatever shape or form, all people dream of a hopeful future, whether it's to be loved, to be seen, to belong, or to find a better future for their families. Traffickers exploit those desires among those who are most vulnerable and make promises that are deceptive."
Conversely, the guide offers the good news that Jesus "cares for individuals who are hurting and vulnerable and offers healing and restoration".
Encouraging people to "start locally" and research how the problem of human trafficking affects their own community, the resource guide suggests holding special awareness-raising events, developing a local anti-trafficking strategy and educating leaders, volunteers and children.
Young people in the foster care system – particularly in the USA – are identified as being susceptible to targeting by traffickers, especially as they 'age out' of the system.
Finally, the importance of actively fighting the demand is highlighted, whether focusing on the link between pornography and sex trafficking, or the connection between demand for cheap goods and services and forced labour. 
The resources – as well as posters advertising the Day of Prayer in English, Spanish, French and Portuguese – can be downloaded here.