You are here:
Home › Global Focus › Draft Army Goes To Homeless Who Cant Come In From The Cold
Army goes to the homeless who can't come in from the cold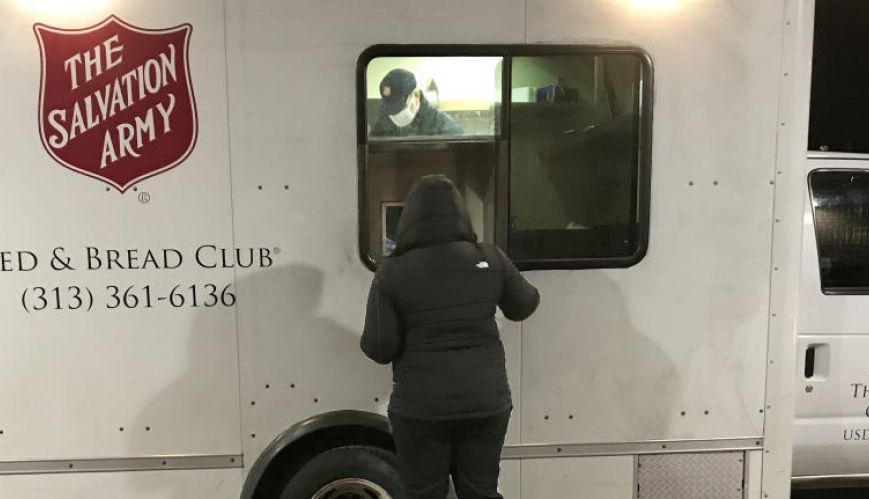 Army goes to the homeless who can't come in from the cold
The Salvation Army Michigan Division Bed and Bread Club Encore truck out at night in Detroit helping the homeless who are prevented from seeking shelter with the Army because of COVID-19 regulations.
By Darryl Whitecross
COVID-19 restrictions on how many people can gather under one roof at any one time have meant The Salvation Army in the United States has not been able to bring in from the cold the usual numbers of people who otherwise would be sleeping rough.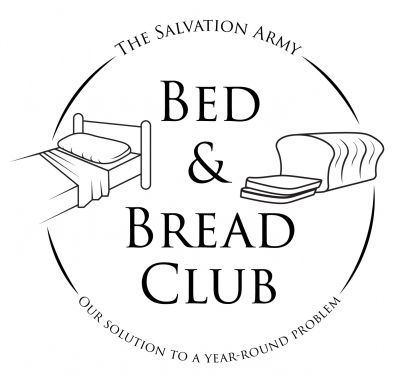 In Detroit, Michigan, the Army has done the next best thing and introduced 'night-time runs' to try to take some relief from cold nights to the people who have nowhere else to go.
Captain Jamie Winkler, Corps Officer at Detroit Harbor Light Centre in eastern Michigan, said that despite the sudden cold snap mostly in the southern United States recently, the coldest part of the year had passed, but the need was still great.
The Michigan Division has seen "more and more people on the streets" with many Detroit families facing financial hardship and difficulty securing basic needs: "There are more than 10,000 homeless in Detroit," Jamie said, "not to mention a poverty rate that is nearly three times the national average."
Jamie said that with the pandemic restrictions of reduced capacity at its shelter, the Army was still trying to fulfil its mission as best it could and by having introduced the night-time sweep of his corps area, many needs were being met.
He said the extra service was part of its 30-year-old 'Bed and Bread Club' program and is called 'Bed and Bread Encore'. It happens on one evening per month.
The Army's Jonathan Tostige Ruthberg said supplies were gathered and loaded and following a group prayer, Jamie led a "convoy of vehicles" to the streets with warm clothing and blankets and a menu of meatballs, rice, apples, hot chocolate and candy canes.
"The trucks travel off the beaten path – stopping somewhere not on the usual Bed and Bread routes – to provide a warm meal, on-site medical, dental and mental health assessments, as well as offering compassion to those who are otherwise disconnected and left behind," Jonathan said.
He said administering "on the spot" 'flu shots also was part of the ministry. These are provided by nurses from Covenant House, which is one of the Army's partner organisations.
"The Salvation Army is going out and we're meeting people in the darkness of night and, when it so cold outside, we're giving them very basic human needs of a hot meal; we're giving them coats and warm items they can wear, toiletries and also a message of hope that we see you," Jamie said.
"(It) is about expressing God's love, compassion and mercy. We are here to serve our brothers and sisters who live in our city. When they see the Bed and Bread program come and they see the shield of The Salvation Army, they know there is hope.
"I remember serving a woman who was laying down on the very cold, saturated ground and when she got up, it was very evident that she was pregnant and that was very hard to see."
The Bed and Bread Club usually serves about 3600 meals each day throughout the year.
The Michigan Division has four shelters across the community, all of which are funded through the Bed and Bread Club.
Jonathan said the club started on a night in January 1988 when a Salvation Army Emergency Disaster Services truck loaded with 75 sandwiches, soup and hot chocolate was driven out to serve Detroit's homeless.
An annual radio fundraising campaign for the club has raised more than $US39.5 million since it began. This year, more than $US1.7 million was raised.
Jonathan said the initiative turned the love and compassion of Encore supporters into "practical, life-giving efforts, one person at a time".