Fighting modern slavery around the world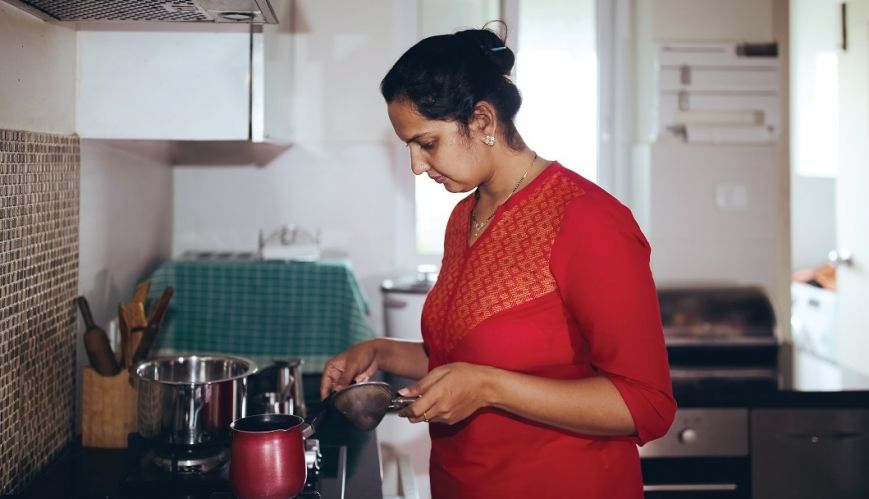 Fighting modern slavery around the world
In Nepal, Sisters Cafe is giving young women vulnerable to human trafficking, the opportunity to gain work experience and new skills so they can establish a future for themselves.

Human trafficking has become a multi-billion-dollar global industry.

Some of the latest figures estimate that 40.3 million people are held against their will, including 24.9 million in forced labour and 15.4 million in forced marriage.

Women and girls account for 99 per cent of victims in the commercial sex industry and 58 per cent in other sectors. One in four victims is a child.

The Salvation Army is working to prevent trafficking and to aid the recovery of those already caught up in this global crime.

Awareness – first steps to safety
In Kenya, The Salvation Army SIMBA Project is a collaboration with local partners, schools, government and law enforcement to raise awareness of the dangers of trafficking. [The Simba Project is the Australian Women's Ministries project for 2018.]
The SIMBA team runs community seminars with local police, as well as visiting schools to help them form ROC (rights of children) clubs. These teach children the various forms trafficking can take, how to recognise an approach and who to speak to in authority.

Kenya Project Officer, Richard Bradbury, says, "Seeing a committed community come together to actively take a stand against this worldwide epidemic makes my heart sing."


A whole new life
In Nepal, young women are particularly vulnerable to trafficking.

A lack of formal education, training and job opportunities make them more likely to accept false jobs offered by traffickers and experience exploitation.

Not long ago, Samita (not her real name) was rescued after being trafficked into forced labour at a massage parlour. Today, she is an apprentice cook at The Salvation Army-operated Sisters Café in Nepal, on a pathway to safe, fair, long-term employment.

Sisters café fosters success
The café provides apprenticeships for survivors of trafficking, and women at risk of trafficking, to become waitresses or cooks. The young women gain work experience, education and life skills to set them up for a secure future.

After their apprenticeship, assisted by a social worker, they are supported to gain jobs or start their own businesses.

Graduates leave the program seeing themselves as valuable human beings, capable of making meaningful contributions and providing for themselves and their families.

Not only do most women find safe and stable post-apprenticeship employment, but the café itself is generating an income, which is then invested back into the business.

With her new skills, Samita's dream is to open a café of her own. "I want to challenge the perception that female cooks aren't as talented as male cooks," she says.

Skills and confidence, a winning combination


This story first appeared in Salvation Army International Development Spring 2018 Newsletter.
Click here to go to the site and newsletter.