You are here:
Home › Global Focus › Microwave Donation Brings Uk Man In From The Cold
Microwave donation brings UK man in from the cold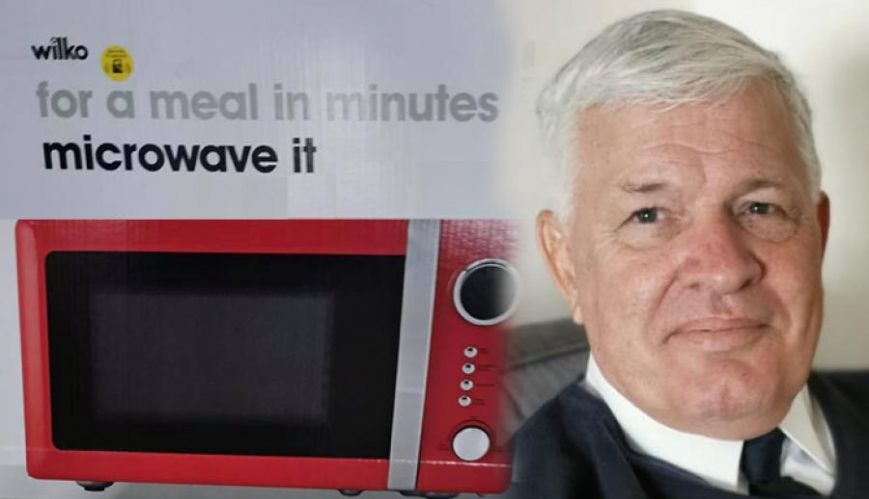 Microwave donation brings UK man in from the cold
Major Anthony Colclough, Corps Officer at Derby Central Corps, with the microwave that has changed a man's life. 
It is not often that The Salvation Army gets a specific stipulation about the meals it puts in its food parcels, but a recent request received by a corps in the United Kingdom required further investigation.
Major Anthony Colclough, Corps Officer at Derby Central Corps (about 205km north of London), said the request came from a man in his late 40s who asked that any meals in his food parcel not require heating up.
Anthony telephoned the man to follow up on his request, to be told that he had been living on cold beans, spaghetti and soup as he did not have the means to heat food where he lived. "I've eaten that way for the past 27 years," he told Anthony.
So, Anthony went out and bought a new microwave oven and the corps provided some meals that could be microwaved.
Anthony said he made a follow-up call to find out how the man's first meal went, to be told that, for dinner, he had eaten beef hotpot, followed by syrup sponge pudding and hot custard. The corps is now supplying regular meals that he can heat himself.
"Our community-based corps work is ideally placed to find the people who are barely coping and need our support," Anthony said. "We can see that people like this gentleman may have deeper needs and we can respond to that; asking a question often reveals more.
"Hearing about the difference this small gesture has made has cheered on the volunteers at the community hub."
On another occasion recently, Govan Corps in Glasgow helped a 94-year-old woman who said she had not eaten for five days. "Helping people like this drives us on," Anthony said.
Derby Central Corps has been packing 35-40 food parcels a week during coronavirus lockdown in the UK with many delivered to people unable to leave the homes because of social-isolation measures. In addition, the corps has delivered more than 60 cream teas to the older people who were unable to meet together in the corps setting and new people, not previously known to the corps.
* An edited extract from an article published on The Salvation Army UK website and reprinted with permission.