You are here:
Home › Global Focus › Nepal Centre Restoring Dignity To Nations Poorest
Nepal centre restoring dignity to nation's poorest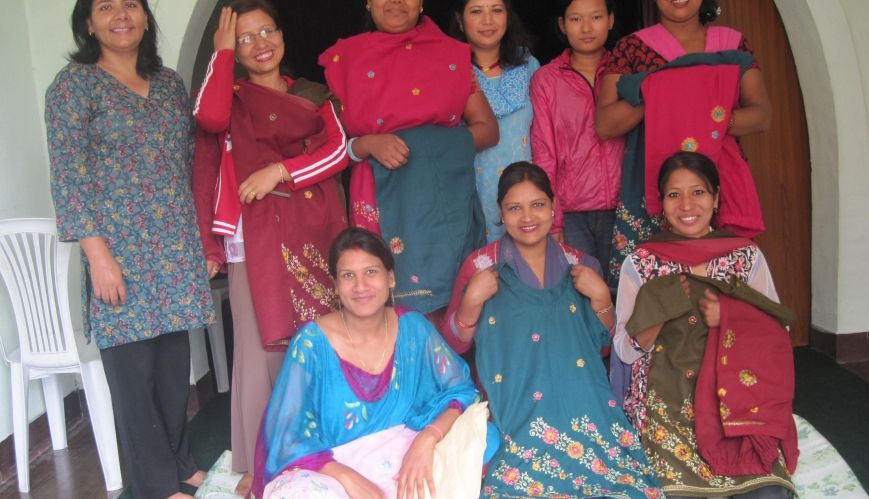 Nepal centre restoring dignity to nation's poorest
The Salvation Army's Community Development Centre in Kathmandu, Nepal, is lifting people from lives of crushing poverty, discrimination and hopelessness, to experience dignity, confidence and hope.
The centre, which caters for some of Nepal's poorest and most vulnerable people, offers skills training in tailoring and craft for indigenous women. It also offers after-school care and educational support to local children.
One of the women who attends the centre is Sapana Ghantani, an "untouchable" member of the lowest caste in Nepal's traditional social order. The 2000-year-old caste system violates human rights by international standards, meaning Sapana, and others like her, face discrimination daily.
The decision to join The Salvation Army centre, however, has transformed Sapana's life.
Bound by hopelessness
Sapana grew up in a very poor family from Saptari district in Eastern Nepal. As an "untouchable", she was subjected to many social restrictions. She was forbidden to enter temples and most schools, and was also unable to collect water from wells used by higher castes.
Sapana's new sewing skills have changed her life completely.
When Sapana married Kumar, a man of a higher caste, the couple was shunned by their family and community. They were forced to leave their village and flee to Kathmandu.
Despite working as a mason, Kumar did not earn enough for the couple to live on. They rented a room in a shared house where Sapana faced discrimination and poverty daily. It was a daily struggle for the couple to afford food and basic healthcare.
Feeling broken and hopeless, Sapana came into contact with the project support worker at The Salvation Army's centre and, with support from staff, she undertook a six-month training program in tailoring.
She began to feel more confident in her abilities and soon made friends with other women in her group who shared a similar background.
"Now Sapana has found purpose," said the program officer. "The education and friendship has made her stronger, and through the training she can now make many things like headbands and kurta salwar [traditional dresses] which she sells to support her family.
A brighter future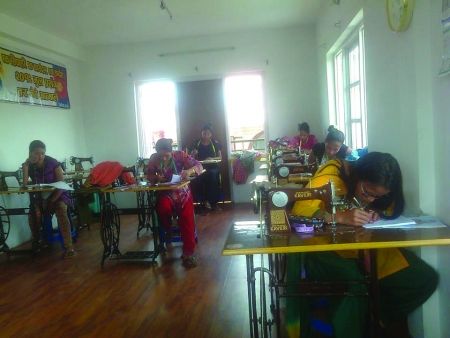 Sewing classes give the women a source of income, dignity and hope.
Soon after completing her training, Sapana was offered a job at The Salvation Army Nepal family shop, an outlet for items made at the training centre where she sold her items and took orders from the community to repair or sew extra clothing.
Sapana now also shares her tailoring skills with other women, giving them hope and confidence to lift themselves out of poverty.
"Sapana is grateful to have received training and is happy to be able to share her skills with other women," said the project officer. "She now has confidence, dignity, and hope for the future and is happy and thankful to The Salvation Army in Nepal who given her the opportunity to transform her life."
After-school care
The Community Development Centre also offers an after-school care and educational support program to local children – children like Jyoti Tamang.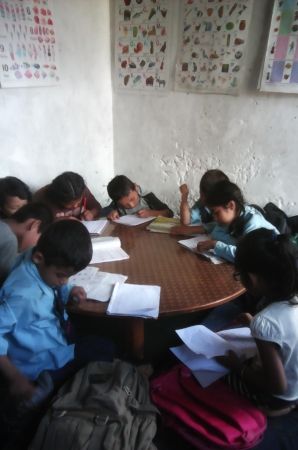 After school classes focus on academic, spiritual and health needs.
Jyoti came from a very poor family, with parents who were uneducated and unemployed. When Jyoti was five, her parents went overseas in search of foreign employment, leaving Jyoti and her younger brother, Roshan, with their grandmother.
The grandmother was ill and could not care for the children, so she took them to The Salvation Army's After-school Care Program.
At the beginning, Jyoti could not recognise letters of the Nepali alphabet. After attending tuition classes and after-school care, she showed marked improvements in her health, as well as her academic and social abilities.
Jyoti came second in her class and has since moved to a private English school where she maintains that position.
Her parents are deeply appreciative of the care and services The Salvation Army provides through these programs.
For more information about Salvation Army International Development projects, read the latest newsletter here.
Australian supporters, through SAID, help make these programs possible. To make a donation to programs such as these, click here.