You are here:
Home › Global Focus › New Centre In Slovakia Offers Dignity Practical Help And Hope
New centre in Slovakia offers dignity, practical help and hope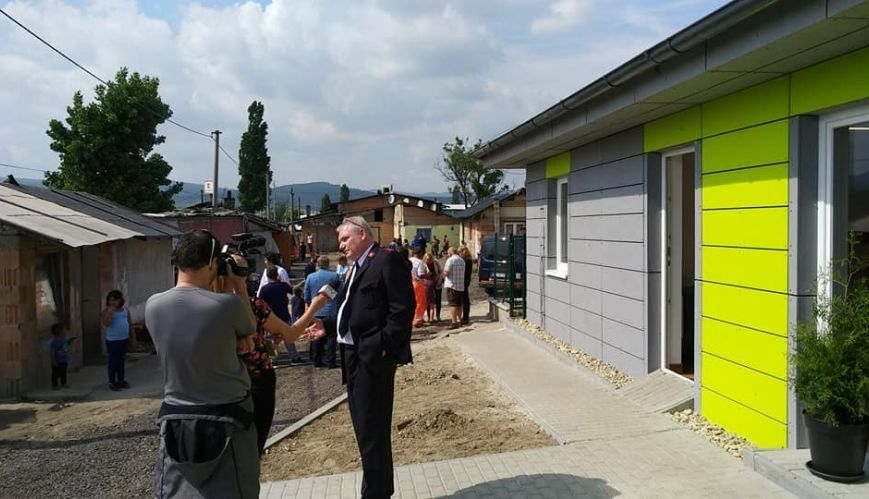 New centre in Slovakia offers dignity, practical help and hope
By Simone Worthing

The Salvation Army's community centre in the impoverished and marginalised Roma (Gypsy) settlement of Glejovka, on the outskirts of Pezinok, 25km north east of Slovakia's capital, Bratislava, officially opened on Friday 18 May.

Salvation Army personnel from the Netherlands, Czech Republic and Slovakia Territory attended the opening, as well as the Mayor of Pezinok and directors of the city's social departments. 

The Salvation Army ministry team from Pezinok will run daily clubs for children aged 3-5, tutoring for school children, Bible studies, meetings, women's groups, and counselling. Training programs will also be available for social workers and local community groups and government services. 
The new centre will also function as the Pezinok Outpost of The Salvation Army.
Captains Josef Knoflíček (left), Pezinok Corps Officer, and Captain Vitalie Chiriac.
The building features electricity, running water and comfortable furnishings – something new for the residents of the settlement who have lived as social outcasts in what is a burnt-out industrial zone on the outskirts of the town, in makeshift dwellings with one tap for water between them, sporadic electricity, no employment, no education for the children, and no hope.

The Salvation Army began ministering in Pezinok in 2015, wanting to do something to bring change, love, and hope, to the families pushed out and forgotten by everyone else.

Captains Inna and Vitalie Chiriac, Regional Leaders in Slovakia, began clubs for young children, some food deliveries, and Bible studies in one of the little dwellings in the settlement.
The new centre will help transform the lives of the residents.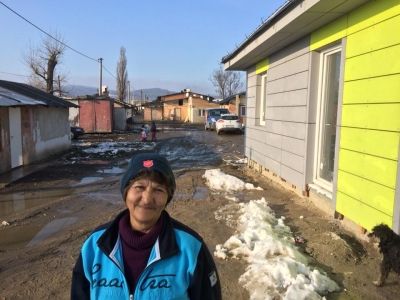 "It soon became clear that we needed our own facilities, so plans to build a community centre in the middle of the settlement, began," explained Captain Vitalie.

"From the start it was difficult because the local community, including the public, many politicians and even some churches, are against the Roma. In 20 years of ministry, I have never encountered such hatred.

"We believe, though, that through Christ, there is a solution for this community and for Roma who have had no future and no hope, not just for decades, but for generations. We pray they will turn to Christ, and we pray for programs that can help them integrate into society."
Decades of oppression
The settlement was created in the 1980s when several Roma families were moved from another large settlement to a hostel called Glejovka, located in an industrial zone just outside Pezinok.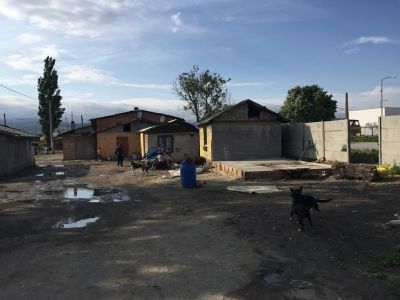 Family numbers increased over the years, with almost half of the population aged between one and 15.

Pressure from the people of Pezinok against the Roma was strong. They wanted the families to leave. Approximately 10 years ago, the hostel was set on fire and destroyed.
Old mobile houses were brought in to replace the hostel. There was no running water for many years and families had to walk a few kilometres to a lake for supplies. Eventually, there was one tap made available for 23 families.

Many of the mobile homes collapsed over time, so the Roma began to build makeshift dwellings. Others, who had no money to build their own dwellings, returned to the burned-out hostel to live, despite the dangers of falling debris and collapsing structures.
Only one tap was available for more than 23 families.
When The Salvation Army arrived in the summer [northern] of 2015, half of the families lived in the burned-out hostel and others in one-room dwellings with a small makeshift kitchen.
The primary school was too far away for Roma children to get to, and it was made clear to them that they would not be welcome anyway. Most Roma children didn't attend kindergarten as their parents had no money for shoes or lunches.

"Many children didn't attend school because, sadly, their parents didn't want to get up in the mornings and get them organised," said Captain Vitalie. "Because of years of rejection and neglect, many Roma families have lost social skills, work ethic and hygiene practices."
Hope and a future
When Captain Vitalie and his team arrived and began work at the settlement, they were able to find sponsors to help families with health problems to build an extra room, or have windows installed.

The team began meeting with several believers in the group, and ran children's clubs in one of the little houses.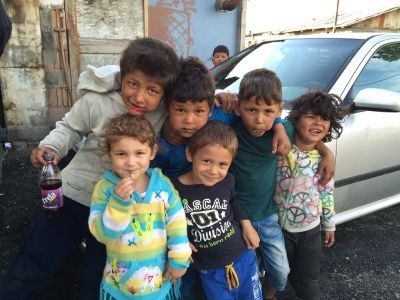 "We knew we needed our own facilities, so two years ago we began the long process of building a community centre, right in the middle of the settlement," said Captain Vitalie.

"The opposition from a negative public; a large local church, local politicians, hatred and aggression built over decades; and even some Roma as well; was challenging," shared Captain Vitalie.

"But we know that there are opportunities for this community to turn to Christ and transform their lives."