You are here:
Home › Global Focus › Night Voucher Program Takes Off In Czech Republic
Night Voucher program takes off in Czech Republic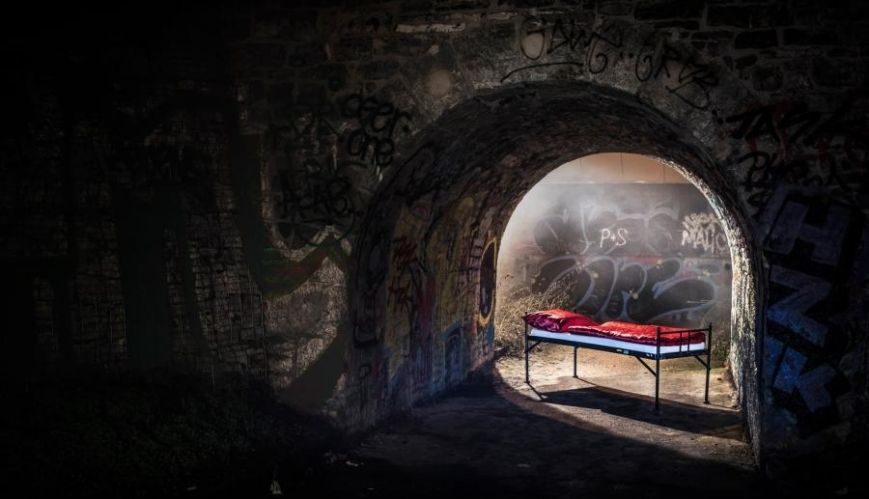 Night Voucher program takes off in Czech Republic
The Salvation Army's Night Voucher project in the Czech Republic is helping change the lives of those living rough on the streets.
By Simone Worthing
The 'Noclezhenka' or Night Voucher program, designed to help those sleeping rough in the Czech Republic, is gaining momentum in this central European nation as winter quickly approaches.
Anyone can purchase one or more night vouchers – valued at 100 Czech Koruna (AUD $6.30) each, which enables one person experiencing homelessness to spend a night in the warmth of a Salvation Army hostel.
The Night Voucher program is gaining momentum as winter approaches.
As well as safe and comfortable overnight accommodation, the voucher also enables the person to access other Salvation Army services such as a hot meal, shower, and, in the city of Ostrava, a health check.
The person can also meet with a Salvation Army social worker who will assist them with immediate issues they may be facing.
There is also the possibility of extended casework and support to help the person get off the streets long term and be self-sufficient.
"Vouchers can be purchased individually, or in greater numbers," said Lenka Korinkova, who oversees fundraising for the program. 
"Donations towards the project can also be made, which go towards financing the renovation and growth of hostels, providing additional healthcare services, general improvement of services for seniors and those experiencing homelessness who are unwell; and assistance with education and employment opportunities for clients."
Night vouchers help get people off the streets.
The Salvation Army distributes the vouchers, and donors are notified when their vouchers have been used.
So far, in the first month of operation, donors have purchased 3672 vouchers.
One client, Karel, is now receiving material aid and can look for work, after spending three nights in a hostel thanks to the night voucher program.
Another client, Eduard, can spend the night in a hostel while he waits for his supported care accommodation to be ready, instead of sleeping on the freezing streets. And Petr, who had never experienced homeless until recently, was able to get back on his feet and stable and is now working full-time.
The Salvation Army is grateful to its sponsors and those who support this project.
The Czech Republic is part of the Netherlands, Czech Republic and Slovakia Territory.
For more information, click here