You are here:
Home › Global Focus › Salvation Army In Singapore Appointed As Fostering Agency
Salvation Army in Singapore appointed as fostering agency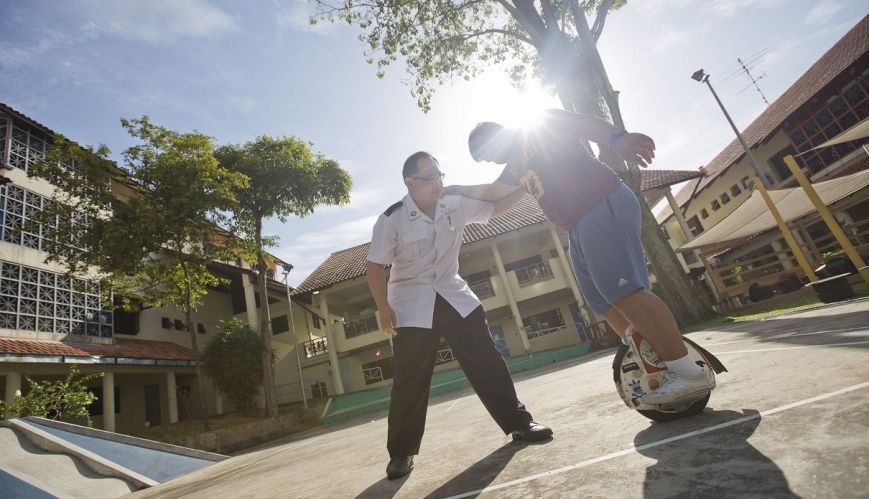 Salvation Army in Singapore appointed as fostering agency
The Ministry of Social and Family Development (MSF) in Singapore recently appointed The Salvation Army there as the fourth fostering agency to provide support to foster families.
The Salvation Army joins the Community Services Society, Boys' Town and the Singapore Muslim Women's Association to further grow foster care in the community. It is expected to be operational by mid-2018.
Singapore is part of the Singapore, Malaysia and Myanmar Territory.
"The Salvation Army Singapore is working towards evolving our range of services in the provision of care and protection to children and young persons," said Mr Marcus Moo, Director, Social and Community Services, Singapore.
"With the addition of fostering, we are now in a better position to provide a wider continuum of care. This is also aligned with our broader philosophy that children are better cared for in family settings than in facilities."
Approximately 470 children in Singapore are in foster care. MSF estimates that around 150 more families will be needed over the next few years to foster older children and teenagers.
There are 440 foster parents in the program. One third of the foster children population is over 10 years old.
"The Salvation Army Singapore will act as a foster agency for the government," said Mr Moo. "We will provide case management, assessment of potential foster parents, recruitment of foster parents, support and training of foster parents, support groups for both foster and natural parents, and holistic care to foster children in the course of its work.
"All referrals will come from the MSF, and MSF will be the final determinant of the matching between foster parents and foster children and young persons."
Mr Moo explained that applicants for the role of foster parents, as well as members of their households, will firstly undergo a rigorous assessment by qualified social workers.
"They are subsequently screened for background checks by the government prior to being qualified for the program," he said. "They will also have to commit to substantial hours of training, including training relating to trauma informed care, conducted by the Social Services Institute. Over and above these training sessions, The Salvation Army Singapore will also be providing additional training and support for the foster parents."
Compared to many developed countries, Singapore is still lagging in the provision of foster care, despite the deep desire of the State and community to improve the quantity and quality of care. From the 1100 vulnerable children and young persons that are being cared for in Singapore, more than 60 per cent of live in institutionalised residential programs, while less than 40 per cent are in foster care.
"A key contributing factor to this is the cultural receptivity of members of the community stepping up to be foster parents," said Mr Moo. "We hope to play a part in evoking a deeper sense of compassion among potential foster parents in the community, and to journey alongside them in the work of protecting and nurturing vulnerable children and young persons.
"Through this program, we also hope to bring about meaningful reconciliation and reunification between natural parents and their respective children and young persons who are under foster care.
"The Salvation Army Singapore has been committed to the care of vulnerable children and young persons since our early days in Singapore, even through times of crisis and war," said Mr Moo. "The government in Singapore is appreciative of the work of The Salvation Army in Singapore, which is exemplified by our deepening partnership with the government in this area of work."
Social and Family Development Minister Desmond Lee said the agencies will allow MSF to engage more foster parents and reach out to many more children who are in need.
"Within each foster child there's tremendous potential, which can be unlocked when they are placed in a safe and nurturing home environment and you can provide that nurturing environment," he said.