World leaders visit mainland China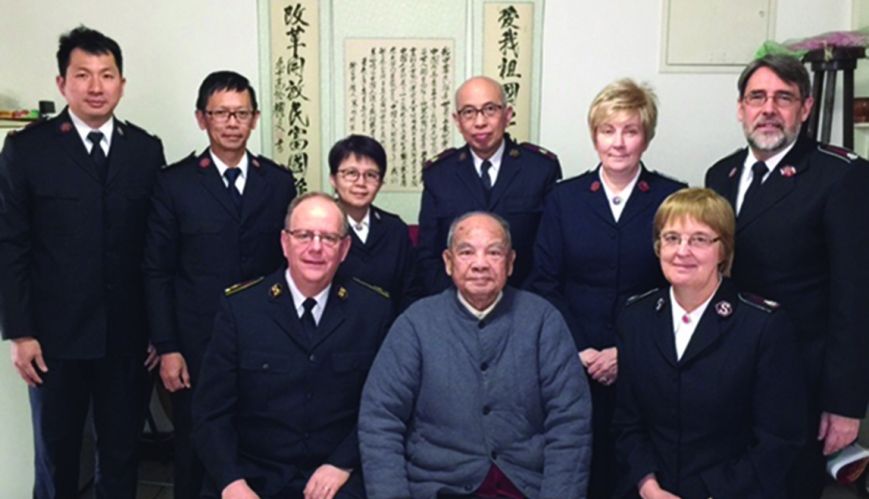 World leaders visit mainland China
27 April 2016
The world leader of The Salvation Army, General André Cox, and Commissioner Silvia Cox (World President of Women's Ministries) spent six significant days in mainland China as part of the Hong Kong and Macau Command's celebration of 100 years of ministry to Chinese people.
At the invitation of the China National Christian Council, The Salvation Army's international leaders – supported by command leaders Lieutenant-Colonels Ian and Wendy Swan – held meetings with the Shanghai Christian Council, Beijing Christian Council and the State Administration for Religious Affairs of the People's Republic of China.
Each council affirmed The Salvation Army's historic and present contributions and roles within the body of Christ in China, with particular appreciation for its practical expressions of Christian faith within communities.
These meetings were followed by an official visit to the building which used to serve as the headquarters of The Salvation Army's Northern China Territory, which the government has given to the Beijing Christian Council for the purposes of worship. The General and his party were given a tour of the now extensively renovated building ahead of its official opening and dedication later this year.
At the invitation of Senior Pastor Liu Cuimin, from the Chong Wen Men Church of Beijing, the General preached holiness messages in two separate services – each attended by more than 1000 people.
Hymns sung by those present were well known to the Salvationists that gathered, including long-time Beijing residents. Many people gathered for prayer at the altar at the conclusion of the service.
The significance of the historic celebrations was brought home for the General when he and Commissioner Cox visited the last surviving officer to have been commissioned in mainland China. Lieutenant Li Yao Wen, now 97, spoke passionately of his love for the Army and proudly showed the General a photo of himself in full uniform at his commissioning.
The visit to mainland China came after a highly significant time of celebration in Hong Kong where the international leaders took part in officers councils, a women's ministries service and several other gatherings, including a Sunday morning "One Mission" meeting which drew 1000 people, many of whom knelt at the mercy seat for prayer and reconsecration.