Networking initiative launched in Maroochydore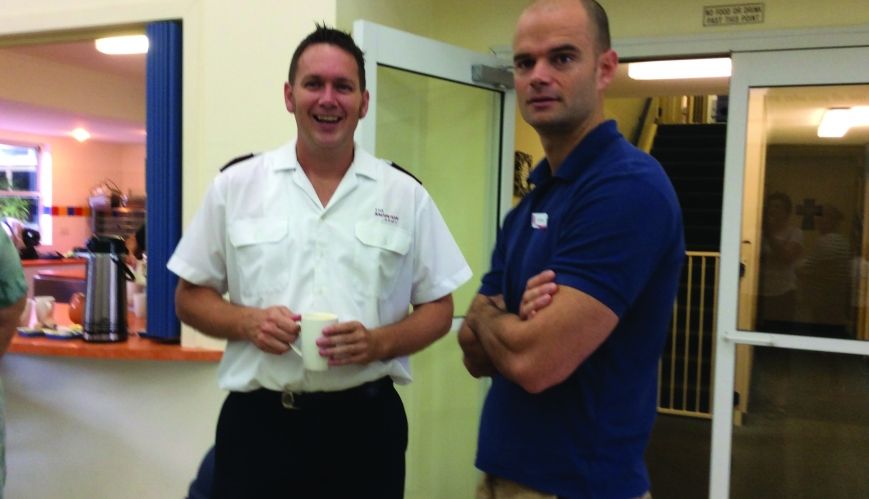 Networking initiative launched in Maroochydore
6 June 2016
The Maroochydore Corps launched its Community Agencies Network, a new initiative to help local service providers work together to meet client needs, at a breakfast meeting last month.
Dianne Spencer, who works at Maroochydore Corps on Queensland's Sunshine Coast as Community Engagement Coordinator, was delighted with the response from local agencies. "We had more than 30 people, including representatives from Centrelink, the police, St Vinnies, Integrated Family and Youth Services and mental health attend," she said. "It was a good cross-section of services."
After the meal, Dianne led a role-play scenario – a client case study acted out with questions asked of the different agencies as to how they would respond and what they could do to assist. "Everyone participated and got involved, offering resources and ways their agency could help to meet the needs of the client," she said.
Dianne will be instrumental in the network, linking clients in with other agencies and knowing what is available in the local area. "This includes Salvation Army services, government departments, employment agencies, community and neighbourhood organisations, and clubs and associations," she said. "If all these agencies are networking and know what each other offers, then we don't double up, and we work together to more deeply address the many, growing and complex needs of our clients. We also see where the gaps are in what we offer and which services we are lacking."