Nepean Hub launches new prayer initiative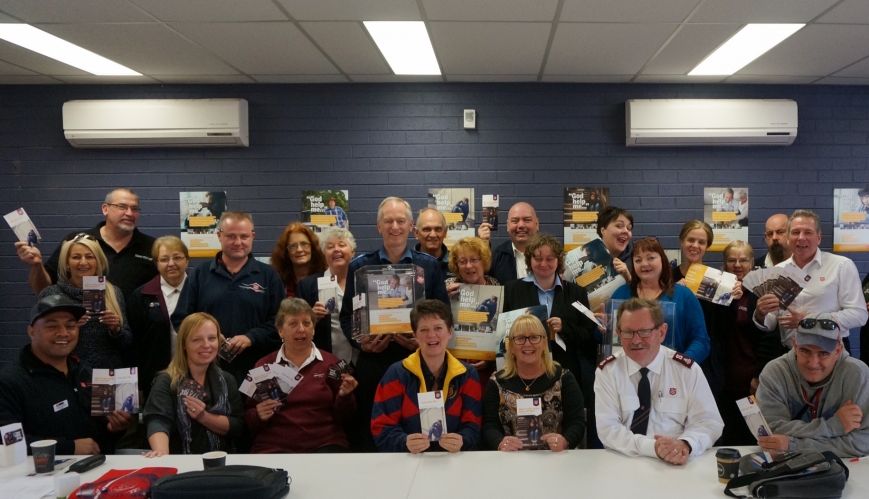 Nepean Hub launches new prayer initiative
8 June 2016
The Salvation Army's Nepean Hub, located south-west of Sydney, has launched its new prayer initiative.

The initiative consists of a prayer box located in every hub expression of The Salvation Army, together with posters and brochures for the community about making prayer and other assistance requests through the boxes or online. It's a pilot program designed to meaningfully offer prayer to the community the hub represents.

"As part of our focus on holistic mission and collaborating to be more effective on the front line of ministry, we are making sure that every expression of the Army in our hub is able to offer a pathway to faith, to the community they meet," explained Greig Whittaker, Territorial Hubs Project Development Coordinator.

The prayer boxes will be available in each Army expression in the Nepean Hub, and the community will be invited to place prayer requests in the box, or submit them online.

The boxes will be emptied each week, the requests entered online and sent to the prayer coordinator in each hub, who will then forward them to the relevant prayer groups.

"When people ask for prayer, we will make sure they know they can also ask for other assistance and services they might need to be connected with," said Greig.

"This includes asking for someone to journey with them in person. Without working collaboratively, or outside the hub, we couldn't do this. We are better together."

To submit a request online, go to salvos.org.au/penrith or, call Penrith Salvos on (02) 02 4733 1133.