CWA partners with Salvos in fight against drugs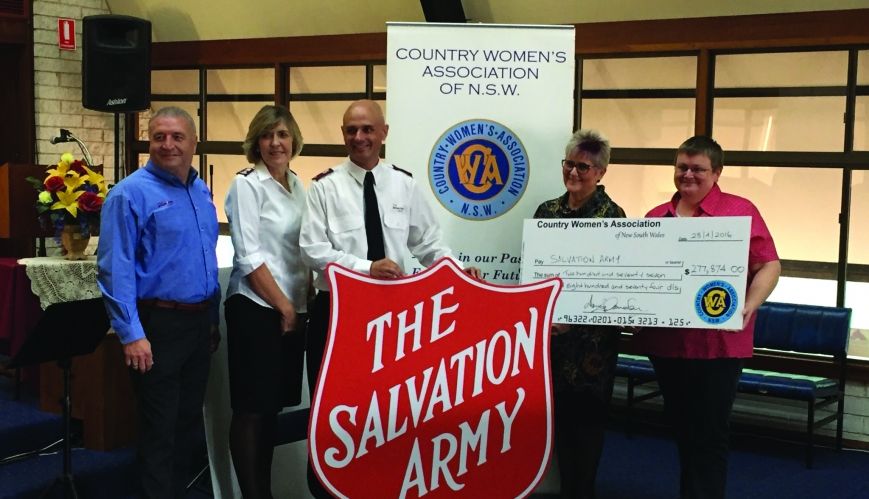 CWA partners with Salvos in fight against drugs
20 June 2016
The Country Women's Association (CWA) has donated a $277,874 cheque to The Salvation Army to help in the fight against drugs in rural Western NSW. The funding will provide a two-year pilot program which will include support, assessment and educational services for those who are caught in drug and alcohol addiction, and their families.
The Rural Alcohol and Drug Support Service (RAODSS) will provide a mobile and responsive weekly service directly into the Dubbo, Cobar, Bourke, Walgett and Narromine local communities. The service will be based in Dubbo. "It's really innovative of the CWA to look at funding such a service," said Gerard Byrne.
Salvation Army Recovery Services Operations Manager. "Access to drug and alcohol support services in country NSW is difficult and I think it's great the CWA has recognised that and is putting resources there to help people in rural communities."
Tanya Cameron, NSW CWA President, said that the organisation is pleased to be making the donation, after raising concerns about the impact drugs and alcohol are having on regional communities. "We have been vocal about a lot of services that are lacking in the bush and it's always been our aim and objective to fix that inequity that exists," she said.