You are here:
Home › News › 2016 › 08 › 17 › Salvation Army Mobilises Support For Flood Victims In Louisiana
Salvation Army mobilises support for flood victims in Louisiana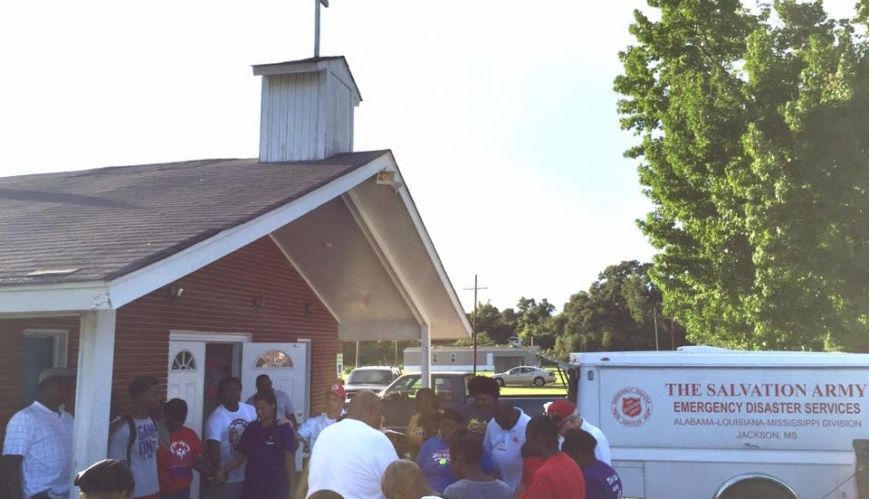 Salvation Army mobilises support for flood victims in Louisiana
17 August 2016
The Salvation Army is working in two different communities affected by the historic amounts of rainfall that led to severe flooding in the southern American states of Louisiana and Mississippi.
In Tangipahoa Parish, Louisiana, response teams served 400 meals near the town of Amite earlier this week. Incident Commander and New Orleans Command Officer, Major David Worthy, called it a "sweltering Louisiana day", but one where needs were met.
"The people were so very grateful for work and service of The Salvation Army's disaster response teams in Tangipahoa Parish," Major Worthy said. "We know the need is great. We are all happy to help them."
In Baton Rouge, Salvation Army canteens (mobile feeding trucks) have been making their way out into the community to start food and hydration services as floodwaters slowly begin to drop. Canteens from Biloxi and Meridian (Mississippi) and Shreveport, New Orleans and Alexandria (Louisiana) are now in place.
The Greater Baton Rouge Corps also suffered damage from the flood, but Salvation Army personnel continues to work towards meeting the needs in and around Baton Rouge.
"We want to do all we can to help our friends and neighbours," said Captain Brett Meredith, Greater Baton Rouge Corps, Command Officer. "It's devastating to see our building flooded, but even more so, to see so many in need. They need us now, and we will be there."
More than 30,000 people have been rescued from homes and vehicles in the past week due to rising floodwaters.