You are here:
Home › News › 2016 › 08 › 23 › Larssons To Take Queensland On Creative Ministry Journey
Larssons to take Queensland on creative ministry journey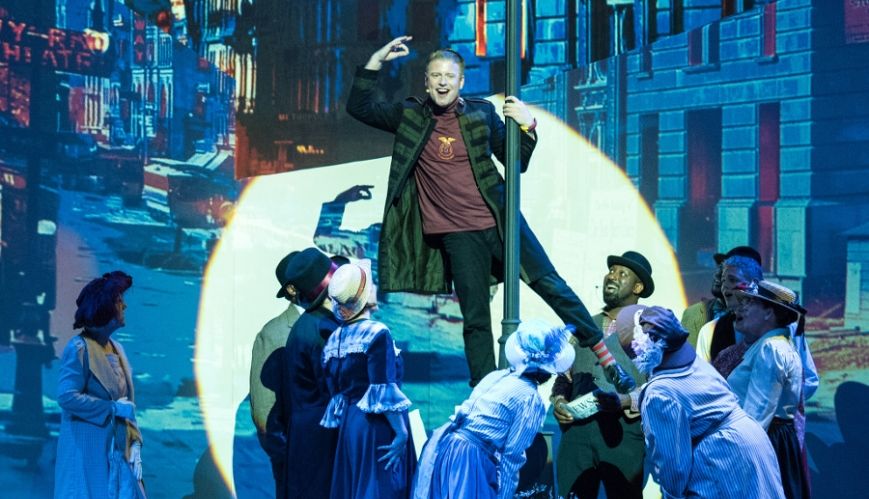 Larssons to take Queensland on creative ministry journey
23 August 2016
Bands and songsters in South East Queensland will this week benefit from the training and experience of two international guests and accomplished musicians – Salvationists Kevin and Jacqui Larsson. Kevin, who serves as the Divisional Music Director in Southern California, and Jacqui, Assistant Divisional Program Secretary, will spend two days in the Brisbane region conducting workshops and rehearsals with local bands and songsters.
Kevin is a writer, arranger and composer, recognised throughout the Army world for his musical theatre-style brass band arrangements, including They Shall Come from The East and Temple 125. Kevin, and his Salvationist brother, Karl Larsson, also wrote and directed two musicals – Spirit II and Covenant. Covenant was performed at Boundless, the 150th anniversary celebration of The Salvation Army in London last year.
Jacqui was the producer of Covenant and is known for her successful development of youth choruses and singing companies in Southern California.
"We are delighted to have international guests of such calibre – people who have taken risks, gone on the creative ministries journey and have much to teach us," said Chris Brindley, Mission Support Team – WorshipArts. "We are looking forward to discussing with them how they are promoting a brass ministry that is both spiritual and active, developing their vocal ministries, engaging with children, and establishing a discipleship approach for children and youth who come to these ministries with their Salvationist friends – to integrate them into the corps. These two days will be the Army's version of professional and ministry development.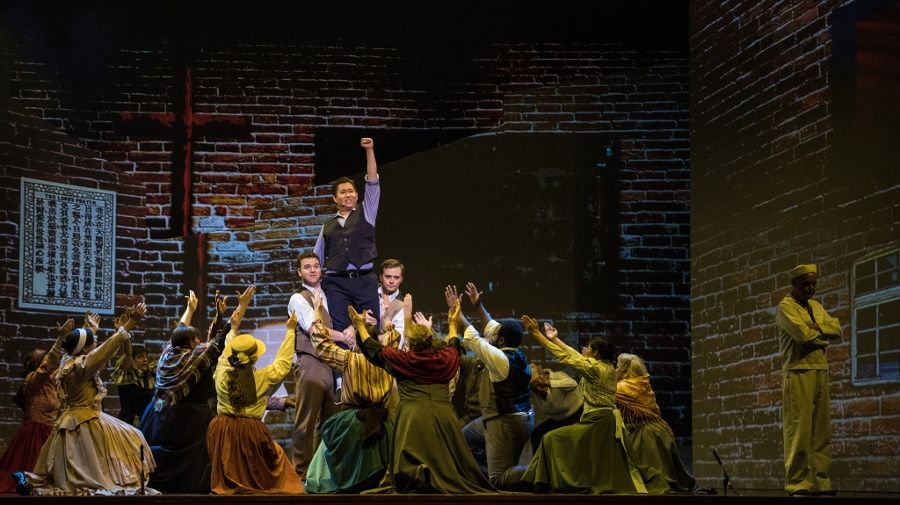 Kevin and Karl Larsson wrote and directed the Covenant musical.
"Creative Ministries in the USA is well-structured and more developed than ours, so we want to learn from the Larssons' experience, and bring people into these discussions to find those who have a passion for this ministry – who can see what it can be, and how it can be achieved."
A Just Brass group session in Redcliffe City Corps, north of Brisbane, will be the Larssons' first engagement on Tuesday 23 August. They will observe the session and offer encouragement and pass on skills to the children. "I hope the children may grasp something of the worldwide scope of Salvation Army banding," said Brian Hood, Corps Bandmaster. Kevin will also conduct an open band rehearsal/workshop at the corps that evening, hosted by the Redcliffe City Corps Band. "It is my hope that Kevin's visit will inspire, encourage and add to the musical understanding and playing abilities of our band and of the others who will attend," Brian said.
The Brisbane City Temple (BCT) Songsters will host an open rehearsal at BCT with Kevin and Jacqui on Wednesday 24 August. This will be followed by a workshop with the Brisbane City Temple Band.
"The BCT sections will be working on some of Kevin's new and original pieces which are quite a challenge," Chris said. "We have been working on the pieces and Kevin will be conducting these."
Jacqui will lead devotions at each of the workshops and rehearsals.
Prior to the Brisbane rehearsals, Kevin conducted a workshop with the Sydney Salvation Brass Band at Campsie Corps. The Larssons, who are in Australia by invitation of the Melbourne Staff Songsters and Melbourne Staff Band, also spent time in the Southern Territory for the "Sing it Up" event on 20-21 August. This event offered an opportunity to develop and extend brass musicians at "Future Brass", hosted by the Melbourne Staff Band.
Kevin Larsson conducts the Sydney Salvation Brass Band at Campsie Corps.