William Booth House launches Hope Chapel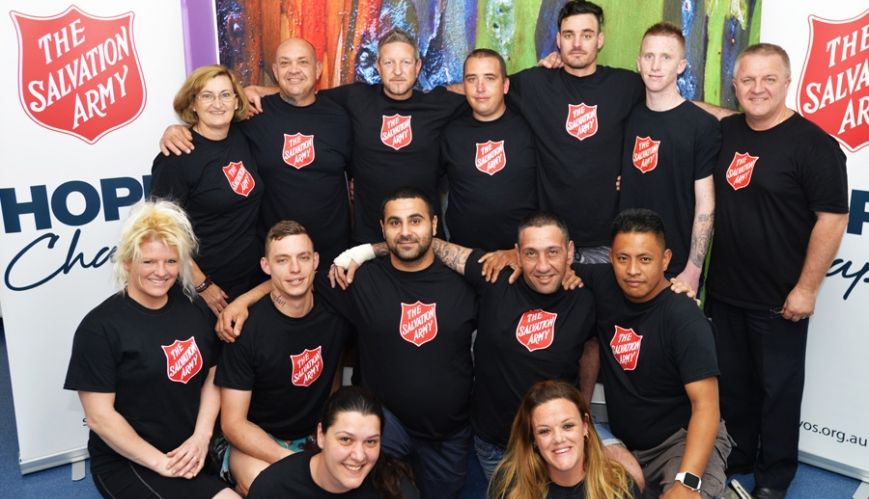 William Booth House launches Hope Chapel
24 August 2016
The Salvation Army's addiction recovery service, William Booth House, is launching its Hope Chapel tonight at Sydney Congress Hall.
William Booth House clients, family and friends of clients, and the wider Sydney community, are invited to attend the service at 140 Elizabeth St in the city. "We really see this as an opportunity for families and partners to have a much more significant mid-week connection with their significant other who is in treatment," said William Booth House Manager, Major Bruce Harmer.
Major Harmer said the worship service, which begins at 6.30pm, will be an "earthy, gritty service". His aim is to create a community of acceptance where anyone can attend, no matter what life circumstances attendees come from. "We want Hope Chapel to be a place where they feel like they belong. We want them to feel they're connected to a place, to experience the love of God first-hand. We want them to hand their life and will over to God and be part of a faith community," he said.
Prior to the service, a free meal will be served from 5.30pm. Partnering with Sydney Congress Hall, Major Harmer and his team hopes to serve 200 people a hot meal. This week a Community Outreach Group has hit the streets to invite homeless people to attend the worship service and have a meal.
William Booth House previously ran a recovery worship service for their clients for many years. Major Harmer and his wife, Major Carolyn, had a vision to open up this service to the wider Sydney community, however, the chapel at William Booth House was too small to accommodate a large group of people. Their partnership with Sydney Congress Hall has enabled them relaunch the service as Hope Chapel.
The service is also an opportunity to connect with future William Booth House clients and potential clients who are already on the recovery service waiting list. "If we can't fit them in a bed at the moment, that's OK. Come along and be part of Hope Chapel and come along for a meal and some worship and have a chat with some of the staff, some of the clients and as soon as we've got you a bed, we'll fit you in," Major Harmer said.
The inspiration for Hope Chapel came from the Harmers' previous experience working in recovery services in Townsville. In 2009, the Harmers established a similar chapel service at Townsville Riverway Recovery Mission that quickly outgrew its original premises. The service is still running in Townsville and regularly sees 200 attend.
The Hope Chapel is located at 140 Elizabeth Street Sydney.