Aged Care Plus Walkathon steps out for Freedom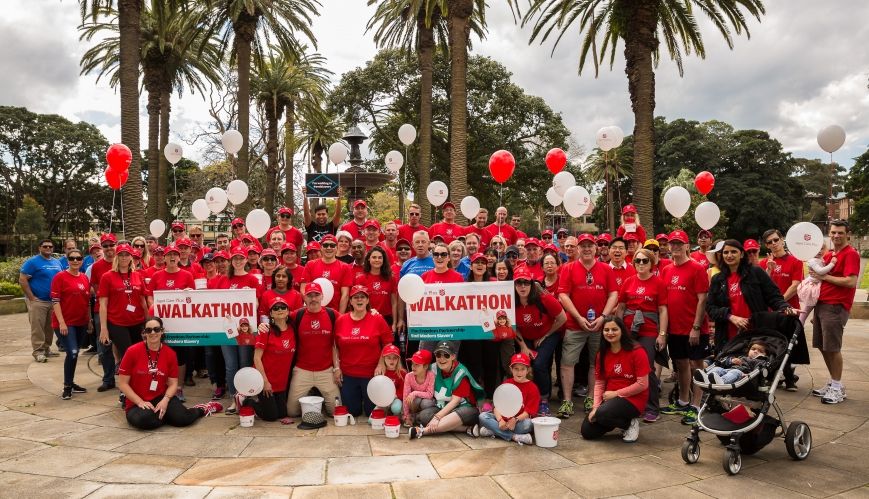 Aged Care Plus Walkathon steps out for Freedom
12 September 2016
The young, not-so-young and every age in between recently joined hundreds of other walkers across the Australia Eastern Territory to raise money for the annual Salvation Army Aged Care Plus Walkathon.

The main walk, from the Army's Territorial Headquarters in Redfern, Sydney, took place on 1 September. Aged Care Plus centres in Bass Hill in Sydney, Canowindra in western NSW, and Brisbane, also hosted walks. The final walk in Dulwich Hill, Sydney, takes place on 16 September.

So far, participants have raised more than $70,000, with Centre donations expected throughout September. This year's walkathon beneficiary is The Freedom Partnership, The Salvation Army's national initiative to end modern-day slavery.

Aged Care Plus Chief Executive Officer, Sharon Callister, said the walkathon is a reflection of Aged Care Plus' unwavering commitment to serving suffering humanity.

"We are extremely proud to once again partner with The Freedom Partnership this year to raise vital funds to support victims of modern-day slavery and ultimately bring this distressing reality to an end," she said. "The Salvation Army Aged Care Plus is committed to supporting the wider initiatives of The Salvation Army, of which The Freedom Partnership is one, and having a positive impact on the lives of those who are suffering and overlooked in our communities."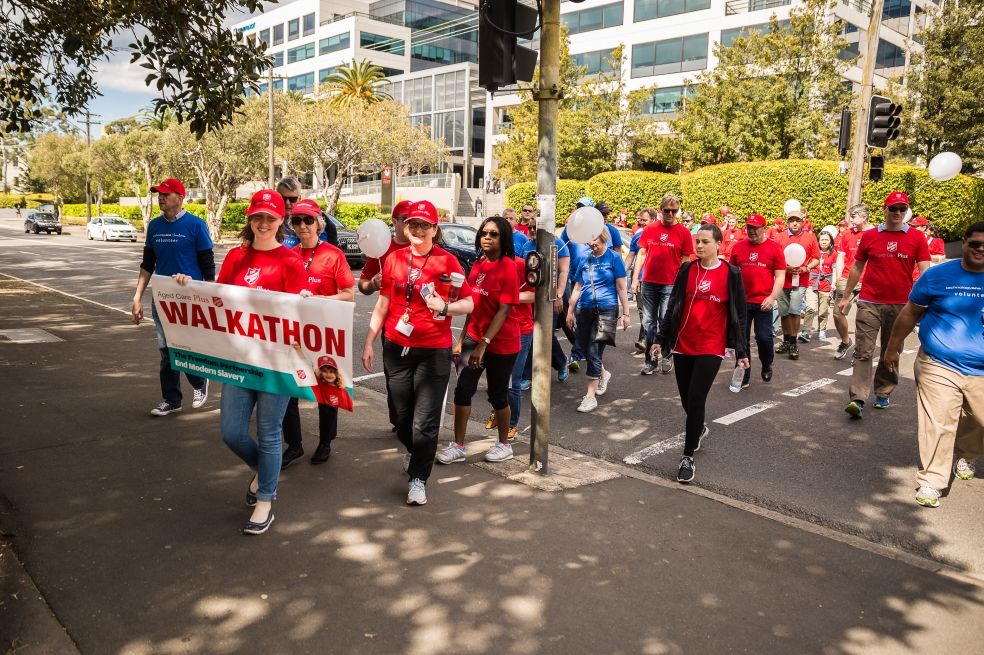 The walkers were raising money for The Salvation Army's Freedom Partnership.
The Freedom Partnership National Manager, Jenny Stanger, says the annual contributions from the walkathon enable The Freedom Partnership to have a profound impact in the lives of Australian modern-day slavery victims.

"The Freedom Partnership aims to mobilise community, business and government to realise their contributions to modern-day slavery and take action to eradicate it," she said. "The support we are able to offer victims of modern-day slavery is made possible through the Walkathon, its participants and their generous donations."
Walkers were easily identified as they strolled through the city streets.
For more information or to donate to the walkathon, visit: agedcareplus.salvos.org.au/walkathon-2016/

The Salvation Army Aged Care Plus has 16 residential aged care centres across NSW, the ACT and Queensland, seven centrally located retirement villages, one respite and day centre in the ACT and a range of Community Home Care and Support packages assisting older Australians in their home. Go to agedcareplus.salvos.org.au

For more information on The Freedom Partnership, go to endslavery.salvos.org.au